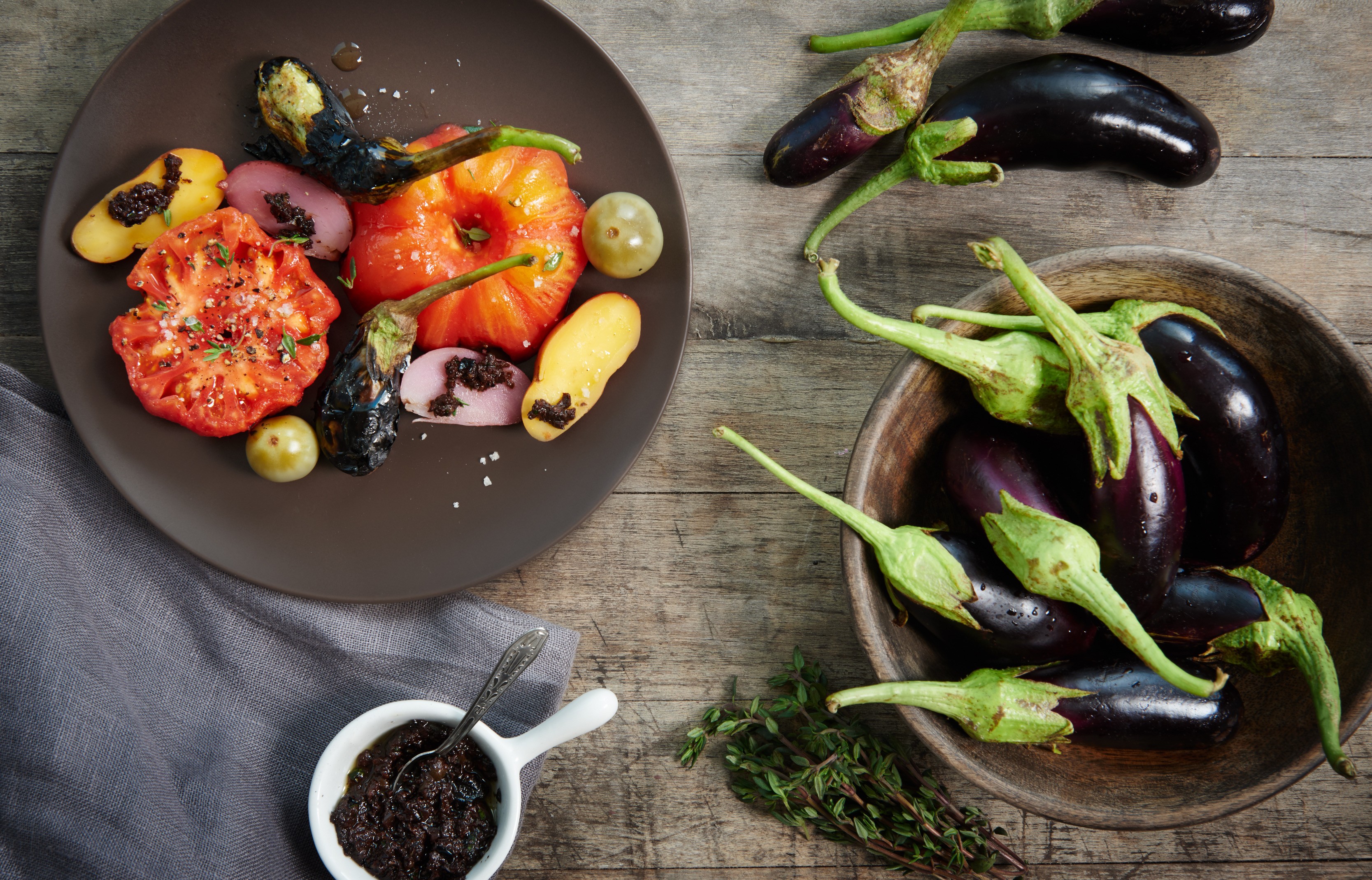 Anaviv's Table recently opened in Richmond, presenting a multi-course meal with wine pairings at a single communal table for those who value local, sustainable, and chef-driven food.
Anaviv's (600 Hoffman Blvd., Richmond) opened Aug. 23 and currently hosts 10 guests for a 7 p.m. seating on Thursdays, Fridays, and Saturday nights. The pre-fixe menu, which changes weekly, is priced at $125 (and includes wine, tax, and gratuity).
Chef Ed Vigil shops for produce and more at the Marin Farmers' Market. Diners are greeted first in a dining room setting, complete with fresh flowers, with local wines and appetizers. Then, the group meets the chef in the kitchen.
Vigil previously worked at Ramblas Tapas Bar, the Olema Inn & Restaurant, and Inverness Park Market. At Anaviv's Table, Vigil explains the origins of the ingredients for every course. "It's all about showcasing what is at its best at this moment in Northern California right now," said Dee Wagner, Anaviv's hospitality and operations manager.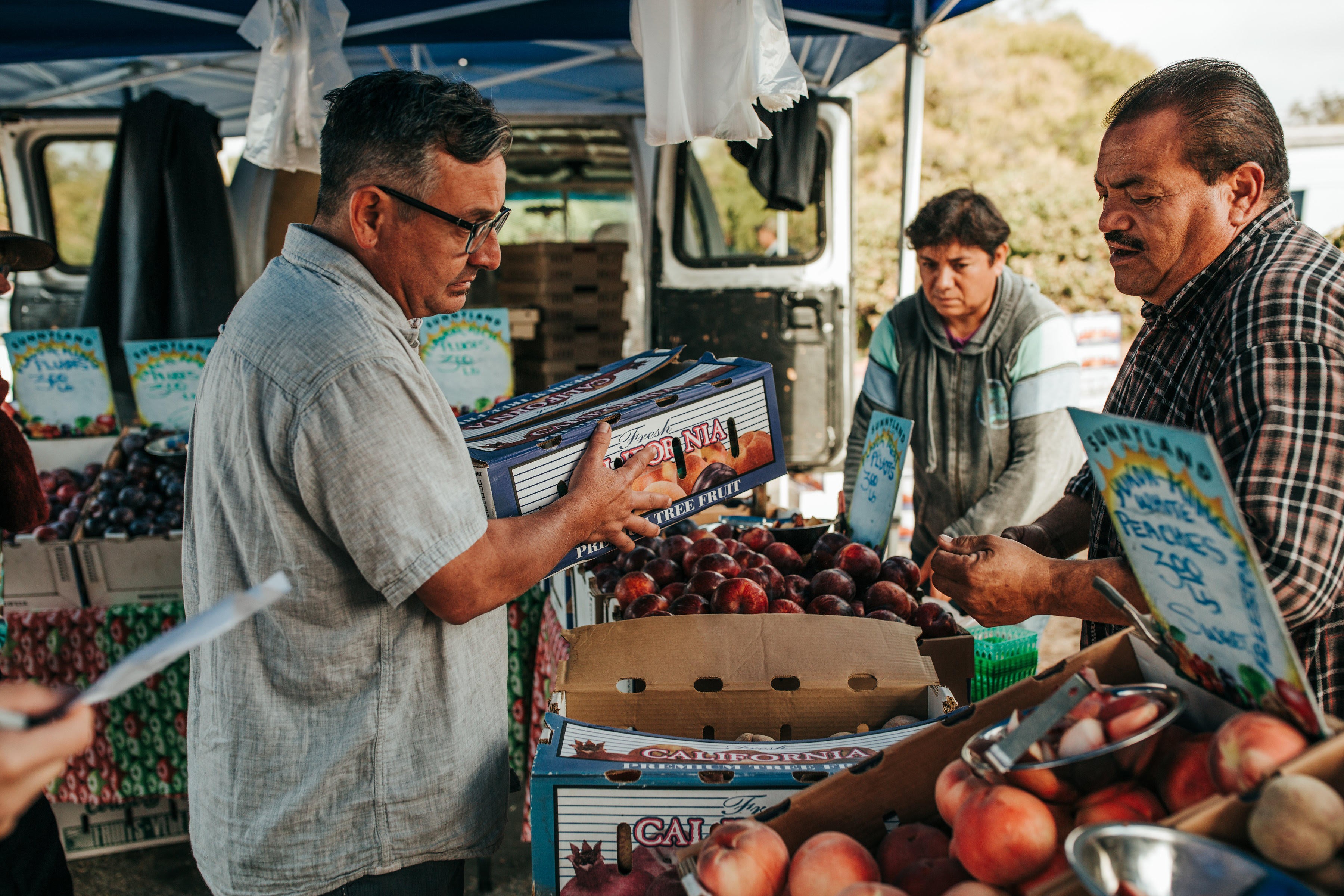 The location — which is just off the freeway, in the Santa Fe neighborhood — is the site of Anaviv Catering and Events, started by Chef Arnon Oren. The group opened Anaviv's Table as a way to showcase its farm-to-table menus to those outside its catering business — and to connect people to the chef making the food.
A sample dinner menu includes squash blossom fritters with fresh basil and parmesan; grilled octopus and tapenade; tomato-watermelon gazpacho; a farmers' market salad including edible flower vinaigrette; lavender and vanilla cured pork belly with grilled diver scallop, grilled wild prawns, and a Chardonnay gastrique; Stemple Creek grass-fed New York steak with Romano beans; and saffron orange blossom panna cotta with summer berries for dessert.
Many of the wines are from small producers that most people have not seen before, Wagner said.
The meal lasts about three hours, and "by the end of the night, everyone was hugging each other," Wagner said about a recent dinner.
Oren, the chef of Anaviv Catering and Events, is also the cofounder of Plant to Plate, an internship program for Richmond youth who wish to learn culinary skills. It's part of the nonprofit West County DIGS, which supports teachers and school gardens in West Contra Costa County School District.
To reserve a space at Anaviv's Table, go to
Anaviv.com/Table
.
… In other East Bay restaurant news, two new Berkeley spots debuted:
Bear's Lair Tavern
(2465 Bancroft Way, Ste. 104, Berkeley) on the edge of the UC Berkeley campus, and
Veggie Grill
(48 Shattuck Sq., Berkeley), serving vegan and vegetarian food. In Oakland,
Blue Nile Ethiopian
(160 14th St., Oakland) and
The Food Foundry
(2818 MacArthur Blvd., Oakland) also recently opened.