Global music brand Amoeba Records in Berkeley will get a replay of its bid to open a pot shop, thanks to a Berkeley City Council vote to add two more medical cannabis dispensaries last night.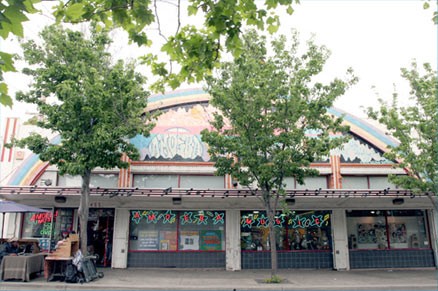 The Telegraph Ave. music store and institution seems strongly positioned to obtain one of those two new permits. Berkeley lawmakers added the new permits during a consent calendar vote Tuesday night.
[jump]
Berkeley has three dispensaries — Berkeley Patients Group, CBCB, and BPCC — and
added one new permit in May
. Faced with multiple, highly qualified applicants, the Council promised to potentially add two more permits, given high consumer demand and the relatively low amount of clubs per capita in the college town.
The Council vote last night should be followed next week by a vote to choose among five remaining candidates from the most recent round of the permit approval process. Two of the five remaining candidates have faced neighborhood opposition and one lost points for its corporate financing. Insiders say the strongest contender is Amoeba Records, which
seeks a new host in the cannabis industry amid the collapse of the physically recorded music business
.
Amoeba co-owner David Prinz told us in October: "Weed can help save music — absolutely. Here's a way."
In other news, growers in Berkeley are disappointed the city will not permit any commercial cultivation until at least September. Berkeley has a robust personal and commercial medical cannabis growing scene, many of whom say Berkeley is rapidly falling behind cities like
Oakland
and
Richmond
— both of whom are quickly moving to capture tax revenue by licensing the local activity.
The Berkeley Medical Cannabis Commission estimates about $1 million per year in revenue is lost by not licensing and taxing local commercial cultivation.
Various progressive forces are at play over licensed cultivation in Berkeley — a city that gave the world medical pot legalization, but apparently isn't ready to legally grow any of it.
Neighborhood preservationists in West Oakland fear rising rents from legal weed warehouses. Conversely, local growers say Berkeley's licensing delays drive long-time local businesses and horticulturalists to other, more friendly jurisdictions.
Last night the Berkeley City Council also agreed to formally endorse
Proposition 64 to legalize cannabis in California
in the Nov. 8 General Election.