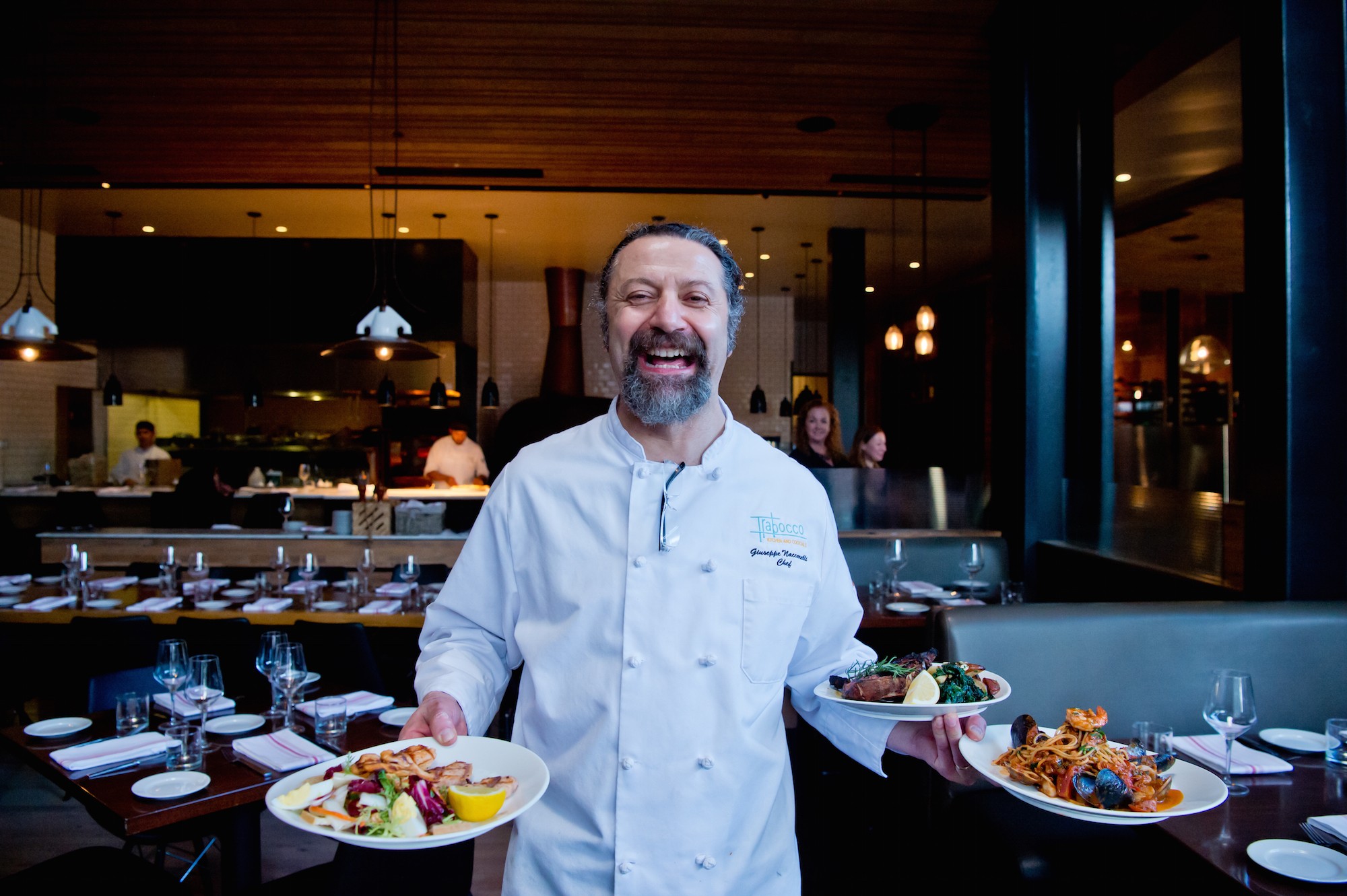 Alameda Restaurant Week is only in its second year, but there's already an impressive list of about 40 restaurants to choose from — some of which are offering big savings on their menus. Deals are available starting Thursday, Jan. 17 and run through Sunday, Jan. 27. I've gone through participating restaurants' menus and picked out the best (and tastiest) deals just for you. For more information, head to
AlamedaRestaurantWeek.com
.
Mama Papa Lithuania
You certainly won't find Lithuanian cuisine at any of the other East Bay restaurant weeks — in fact, Mama Papa Lithuania (1241 Park St.) has claimed to be the only Lithuanian restaurant in the West. Nor will you find a deal so good anywhere else. The restaurant is offering a three-course lunch and dinner special for just $12. There are two menu options available. The first begins with a cabbage and vegetable soup, followed by a main course of handmade dumplings stuffed with mushrooms, sauerkraut, onions, and potatoes. Dessert is a homemade butter cookie. Or go with the second menu, which consists of pea soup topped with bacon, wild cod fillet with mashed potatoes, and a slice of Lithuanian lazy pie for dessert. Both meals also come with herbal hot tea. The lazy pie alone would normally run you $6, so this is a great deal.
Speisekammer
German restaurant and biergarten Speisekammer (2424 Lincoln Ave.) is offering solid lunch and dinner deals this year. The lunch special, which is also offered on the weekend, will run you just $15. It includes a starter of either pickled vegetable salad or potato-bacon soup, your choice of two mini sandwiches (bratwurst, weiner schnitzel, or schweinebraten), plus your choice of fries or roasted potatoes as a side. The three-course dinner special for $30 includes a starter of fried brussels sprouts, your choice of one of three main courses (beef goulash with spätzle, wild boar hunter's pie, or grilled trout with rice pilaf), and a dessert of apple strudel with vanilla ice cream. End the meal with the included apple schnapps. A full-sized dinner entrée alone at Speisekammer would normally run you about $20, so $30 for three courses looks like a pretty good deal.
Neptune's
West End diner Neptune's (630 Central Ave.) is serving up a three-course brunch for $22. For starters, choose from longanisa-stuffed lumpia, housemade ricotta toast, or avocado-furikake toast. Entrée choices include a West End omelet with bacon, cheddar, tomato, mushroom, and avocado; a sweet waffle topped with ricotta, fruit, honey, and almonds; a smash burger with umami mayo and all the fixings, plus a side of fries; or market veggies with black turtle beans, tomatoes, and home fries. And for dessert, you'll have to somehow decide between an affogato with macapuno (young coconut) ice cream, or banana lumpia with caramel sauce. Depending on which options you pick, this deal gets you a savings of about $5 compared to normal menu prices.
Trabocco
Don't let Trabocco's location (2213 S. Shore Ctr.) in the South Shore Center fool you — it's by far my favorite Italian restaurant in Alameda, and one of my favorites in the East Bay. The lunch special on offer this year — three courses for $28 — is a good value. You'll get your choice of the soup of the day or a kale, lemon, and bean salad, an entrée of housemade oxtail ravioli, chicken salad, or tuna salad, plus tiramisu for dessert. Compared to normal menu prices, you're essentially getting a tasty tiramisu at no extra cost. Or for dinner, you can get four courses for $40. For the antipasti course, choose between soup or a winter salad with chicory, grapes, pears, gorgonzola, and Prosecco dressing. The primi course offers a choice between crab cakes in a lobster-brandy cream sauce or braised pork belly with a lentil-farro pilaf. Choose from three main course options: a wood-fired half chicken with potatoes, grilled Scottish salmon and potatoes, or housemade butternut squash ravioli. And of course, the dinner deal includes tiramisu for dessert.