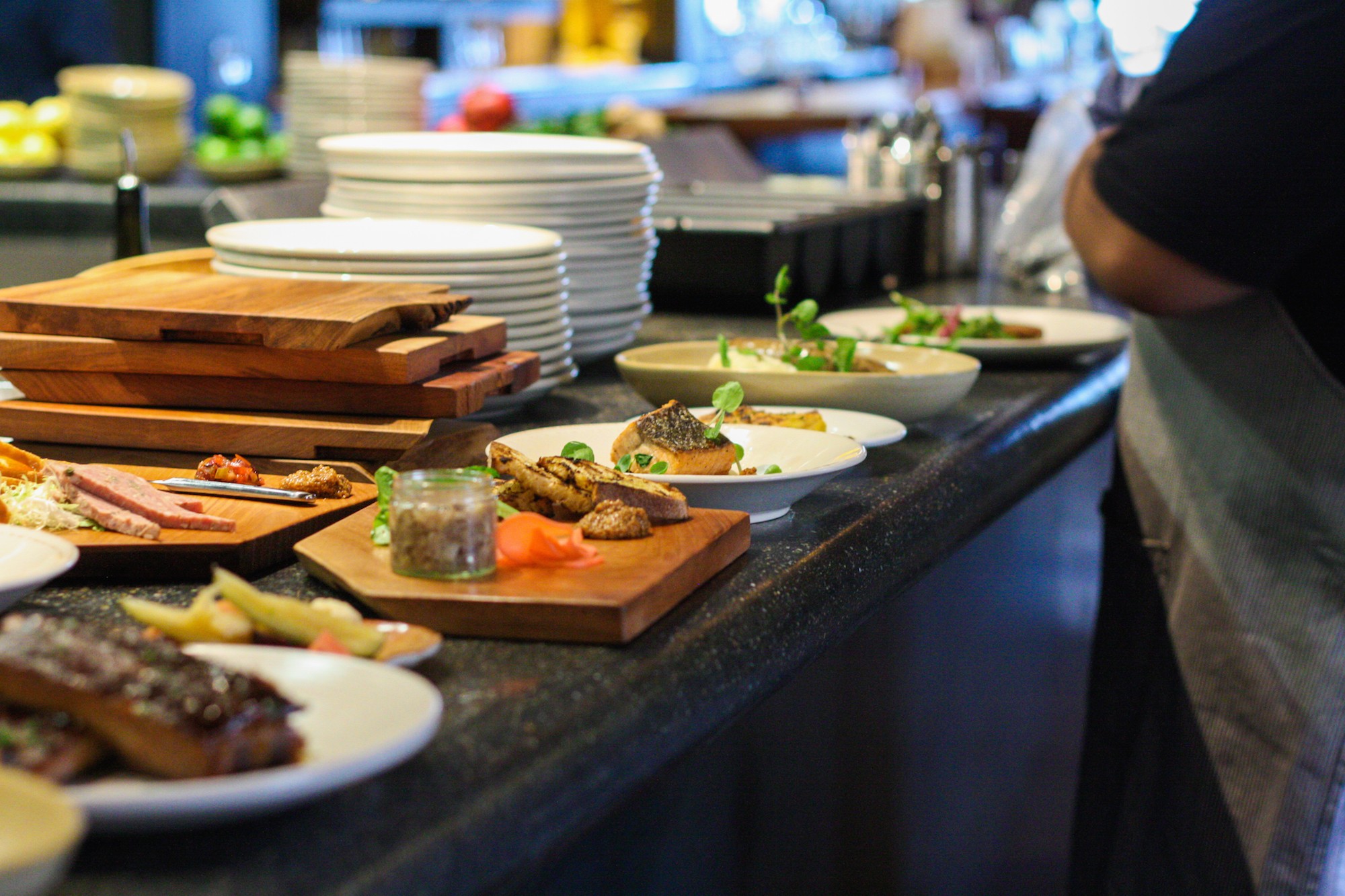 Starting Thursday, Berkeley Restaurant Week is back for its seventh year. From Jan. 17-27, more than 45 Berkeley restaurants will offer prix fixe menus ranging in price from $25 to $35. Here are some of the best values and most interesting deals. For more information, check out
VisitBerkeley.com/Dine
.
Longbranch
This year, Longbranch (2512 San Pablo Ave.) is offering a three-course prix fixe menu for $35 with four options for each course. For appetizers, choose from butternut squash soup topped with crème fraîche and pepitas; a citrus salad with chicories, blue cheese dressing, and pomegranate; a goat cheese and beet brioche tart; or roasted bone marrow with Acme levain and quince-chile jam. Next, pick from entreés including stuffed honey butternut squash; boudin blanc with cabbage and pancetta; seafood risotto with saffron and smoked tomato; or braised leg of lamb with orecchiette and pumpkin seed pesto. Wrap up the meal with your choice of dessert: a pecan s'more, chocolate pot de creme, coconut chiffon cake, or apple upside-down cake. Plus, this deal is a pretty good value. Salads go for about $12, while entrees are priced around $21-28, and desserts at $8 — so you're looking at savings of up to approximately $13.
Saha
Saha (2451 Shattuck Ave.) is a hotspot for reinvented Middle Eastern food and classic Yemeni dishes. The restaurant week deal gets you three savory courses for $35 — a savings of $5-10 over their daily vegetarian and meat/seafood prix fixe menus, respectively. There are too many options to list here — I counted 12 options for the second course alone — but here are a few highlights: First courses include choices like a chicken liver salad, seared octopus salad, fattoush, or stuffed avocado. For your second course, select from dishes like a lobster or wild mushroom knafeh, ginger-orange scallops, chicken or duck bastilla, or Yemeni okra. And for the main course, there are options like a spicy seafood tagine, crispy-skin branzino, or the Saha ravioli stuffed with shiitake mushrooms in a mango-mint sauce. Bonus points: There are plenty of vegetarian, vegan, and gluten-free selections to satisfy most dietary needs.
La Marcha
You'll certainly get the most courses for your money at La Marcha (2026 San Pablo Ave.), a tapas bar. For $35 per person, the prix fixe menu includes a whopping five courses. Start with a plate of sheep's milk cheese with quince paste, Marcona almonds, and olives. The next course is a trio of tapas including a Spanish tortilla with chorizo aioli, cheese-stuffed mushrooms, and a clam and bone marrow croqueta. The meal continues with a chicory and kale salad, followed by wild boar meatballs. Last but not least, there's paella made with chorizo, pork belly, and pork shoulder, pasilla peppers, and chickpeas. A sharing size portion of paella would normally cost about $32-36, so this is a great opportunity to sample a large portion of the menu at a relatively low price.
Munch India
Newcomer Munch India (3015 Shattuck Ave.) has only been open since November, but chefs Diana Afroza and Nick Ahmed bring decades of cooking experience, plus their experience running the Munch India food truck for the past few years, to the kitchen. Here, the rotating menu features a selection of regional Indian dishes you'd be hard-pressed to find elsewhere. Their three-course restaurant week menu is priced at $35. The menu includes an appetizer of urulai kizhangu bonda, breaded potato-vegetable balls served with chutney. For mains, choose from vegetarian shahi aloo gobi (sauteéd cauliflower with potato fondant) or lazeez murgh khatta dopyazia (broiled chicken in cumin-tomato gravy with double onions). You'll also get an order of rasmalai — cottage cheese balls soaked in saffron — for dessert. (Note: We just learned that Munch India has closed temporarily due to a family emergency. Please check their Twitter feed @MunchIndia for updates.)