Immigrant communities in the East Bay fear that local law enforcement agencies will become more entangled with federal immigration enforcement in the Trump era. But the Alameda County Sheriff already participates in an Obama-era federal program that has resulted in the turnover of hundreds of people to deportation officers over the past several years.
Protesters marched to Sheriff Gregory Ahern's Oakland offices today calling on him to end cooperation with the federal Immigration and Customs Enforcement Agency.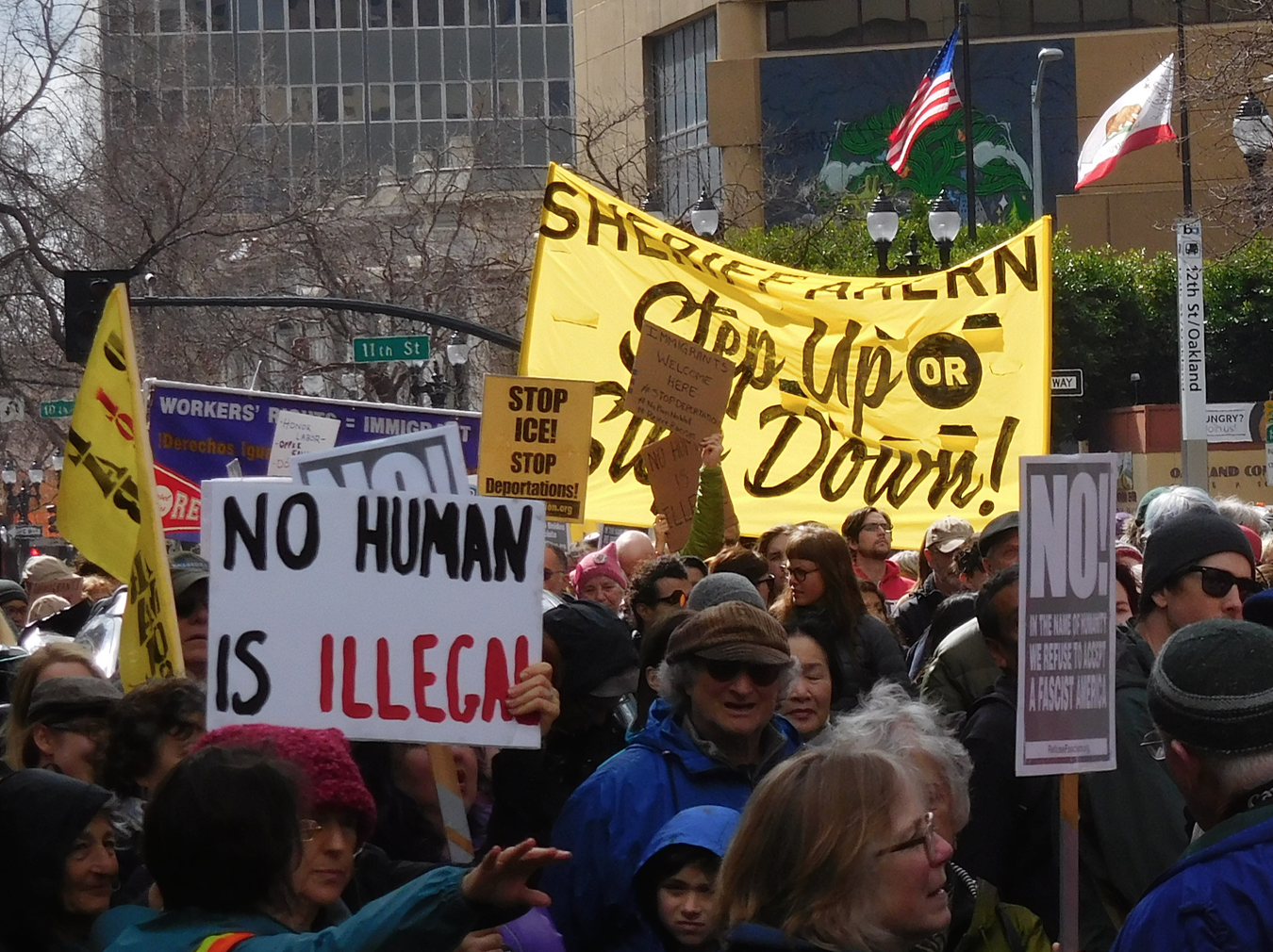 According to records obtained by the
Express
, since July 2015, the sheriff's office notified ICE of the release dates of 339 individuals held in Alameda County's jails through the Obama-era deportation system known as the Priority Enforcement Program. ICE uses release time information to show up and arrest people when they're let out of the sheriff's jail, mainly the Santa Rita facility in Dublin.
"We've heard from a lot of people who have been in Santa Rita jail," said Laura Polstein, an attorney with Centro Legal de la Raza, "they're told they're released, but then moments later, ICE comes up to them to arrest them."
Some of the individuals ICE sought to take into custody from Alameda County jails had been convicted of violent felonies.
But others had only been convicted of misdemeanor offenses or nonviolent drug crimes. Many have been in the country for years and have family here.
"He's allowing ICE to take people from our communities through his jail," said Kitzia Esteva, an organizer with the Alameda County United in Defense of Immigrant Rights coalition at a rally in Oakland this afternoon.
Under the Priority Enforcement Program, the Alameda County Sheriff's Office automatically sends the fingerprints of people booked in its jails to ICE. Federal deportation officers use this, and other information, often gathered from local law enforcement, to target suspected non-citizens for deportation.
According to a spreadsheet the sheriff's office uses to track ICE notification requests, deportation officers asked for information on 339 individuals held in the county's jails since July 2015.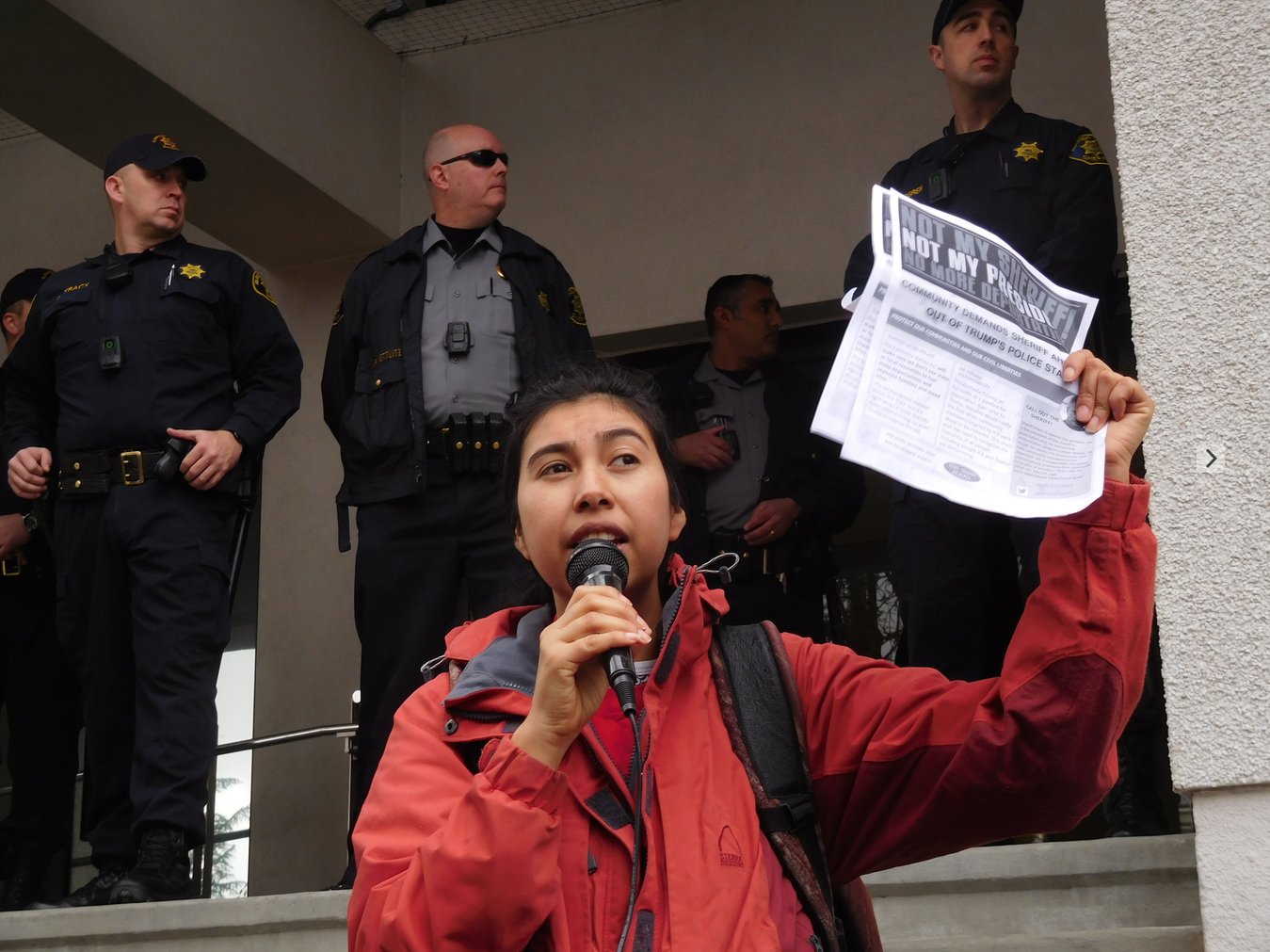 Approximately 132 of the individuals sought by ICE in Alameda County jails were previously convicted of a felony, and therefore a priority under the agency's deportation program.
Another 175 were convicted of "significant misdemeanors," which can include nonviolent drug crimes and drunk driving.
ICE also requested information on the release dates of two individuals regarding "terrorism" investigations, and two other individuals because they were identified as a "danger to national security."
Law enforcement officials say they need to be able to cooperate with ICE just as they would with any other agency in order to keep the public safe.
But immigrants rights organizers say that many people handed over to ICE are nonviolent offenders, and that deportation amounts to double punishment.
"For immigrants, even after they serve their time in jail, they have to face deportation," said Stacy Suh of the California Immigrant Policy Center. "That's not he same for citizens. It's another layer of punishment."
Despite the large number of requests for notification of release dates, it's unclear how many people are actually arrested by ICE straight from Alameda County's jails. Assistant Sheriff Brett Keteles told the board of supervisors at a public hearing in September 2015 that about half of the individuals sought by ICE under the Priority Enforcement Program were actually arrested by deportation officers.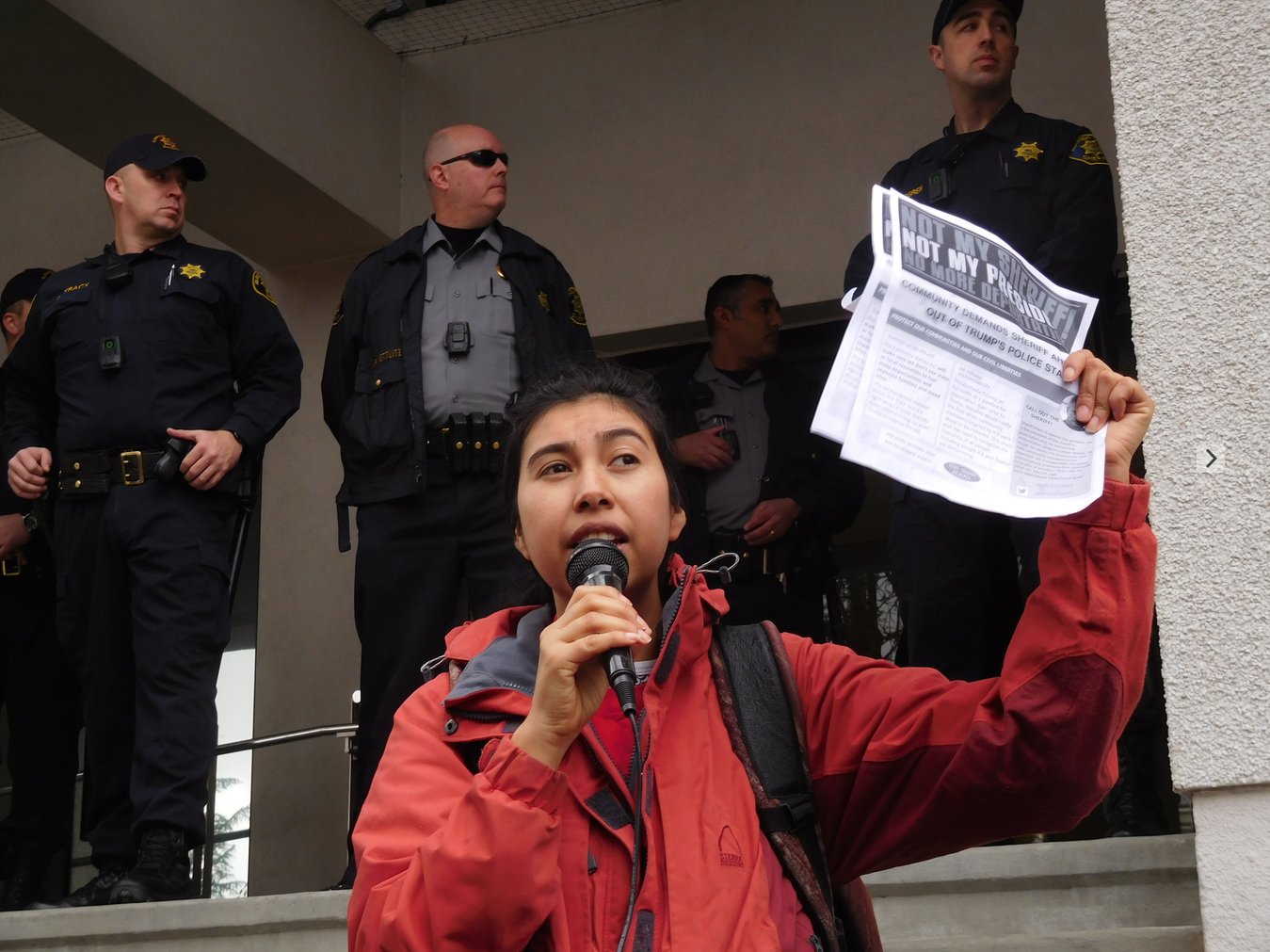 Ahern
gained praise from immigrants' rights advocates
in May 2014 when he ended his agency's practice of honoring detainers — requests from ICE that an individual be held extra time in jail so that federal agents could take them into custody on immigration charges.
But immigration attorneys and advocates claim that the Sheriff backpedaled in 2015, following the fatal shooting of Kathryn Steinle in San Francisco by Juan Francisco Lopez-Sanchez, a Mexican citizen who had illegally re-entered the U.S.
Ahern revised his policy regarding ICE access to the jails in July 2015 to take part in the Obama administration's Priority Enforcement Program.
Although the sheriff's current policy bars deputies in the jails from extending a person's detention solely so they can be arrested by ICE, it does allow the jails to hand over release date and time information.
Furthermore, the sheriff's policy allows deputies to initiate contact with ICE "even if ICE has not made a formal Request for Notification, where the Sheriff's Office believes the individual(s) pose significant public safety concerns." The policy explains that such determinations are made on a case-by-case basis, but it doesn't explain who has the authority to reach these conclusions.
"We know he now regularly lets ICE into the jails," said Suh. "They're at Santa Rita several times a week in the morning."
Suh said the sheriff shouldn't cooperate with ICE because it undermines trust in local law enforcement within immigrant communities, and immigration laws are federal civil matters that are not appropriate for local law enforcement agencies to partake in.
Representatives in the sheriff's office didn't respond to requests for more information about ICE's access to the county's jails in 2015 and 2016.
However, the sheriff's office updated their policy regarding cooperation with ICE investigations on January 6, 2017 to comply with the new state law known as the Truth Act (Transparent Review of Unjust Transfers and Holds). While the sheriff will continue to comply with ICE notification requests, and also provide ICE agents access to the jails for interviews with incarcerated persons, the sheriff will also notify individuals when ICE has requested an interview or notification of their release date.
Furthermore, when ICE requests an interview with a jailed person, the sheriff will provide a notification in writing informing the person that the interview is voluntary.
Also, when ICE obtains the release date and time of an individual from the sheriff, the sheriff's office will also provide this same information to the person's attorney and another person, such as a family member, as they might designate.
The Truth Act, written by Assemblymember Rob Bonta, also requires that the sheriff disclose to the public information about the numbers and demographics of people ICE sought in county jails. In 2018 there will be a public community forum to review the sheriff's practices with respect to ICE's access to county jails.