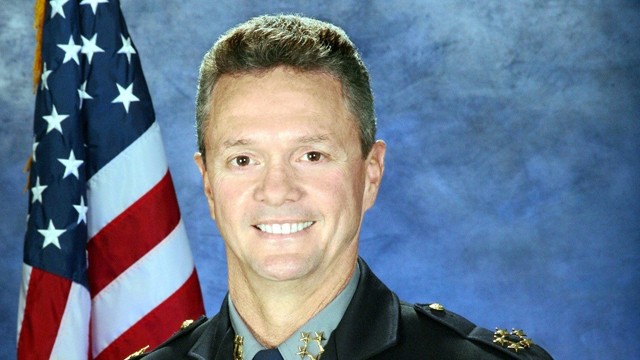 Community members and activists on Tuesday called on the Alameda County Board of Supervisors to audit Sheriff Gregory Ahern's budget. The #AuditAhern event was part of the Ella Baker Center and Justice Reinvestment Coalition of Alameda County campaign.
"The sheriff is running a corrupt department and is allowing deputies to abuse people in the jails," alleged Tash Nguyen, an organizer with the Ella Baker Center (EBC). "People inside the jails are committing suicide. This is a department that needs monitoring and oversight — not more money."
The launch of the campaign coincides with Ahern's acceptance of a $1 million federal grant from the Trump Department of Justice that will fund the hiring of eight new officers. The federal grant comes through a DOJ program that favors cities and states that are compliant with U.S. Immigration and Customs Enforcement (ICE).
"The board of supervisors need to step up and take leadership because clearly the county is supposed to be not cooperating with ICE and it is," added Oakland resident Paul Kivel. "There's a great gap between the rhetoric and the practice."
Kivel said he showed up to the event because he does not approve of the sheriff's "collusion with the ICE" and the "unsupervised nature of the expenditures" of the office, among other reasons.
In October, inmates at Glenn Dyer Detention Facility engaged in a week-long hunger strike to protest abusive conditions, including excessive use of administrative segregation.
"What's happening in the Alameda County jails has been a longstanding, inhumane condition," said Angela Noel, communications specialist for Oakland Community Organizations, one of the 16 organizations that comprise the Justice Reinvestment Coalition. "The sheriff has been acting as if he's not vulnerable to the power of the people and the power of the vote and the power of the board of supervisors — he has to be held accountable in every way, from the figures to the humans."
Following the rally, more than 20 community members spoke during the public comment section of the board of supervisors meeting. An EBC member presented each supervisor with envelopes of postcards with "Save Money. Save Lives. Audit the Sheriff" printed on the front and messages calling for them to hold Ahern accountable.
Lucas Solórzano, an immigrant rights organizer with Causa Justa/Just Cause, translated for Gloria Esteban, a member of the same organization that's also a part of the Justice Reinvestment Coalition. "It's important for us to connect the dots between the incarceration of folks and what's happening with the detention of immigrant folks and undocumented folks," said Solórzano.
In her comment, Esteban told the board that there's nothing to lose "in the clarity of an audit."
In the past, the supervisors have claimed that they cannot regulate the sheriff because he is an elected official, however many have noted that the supervisors have the power to approve or reject his budget.