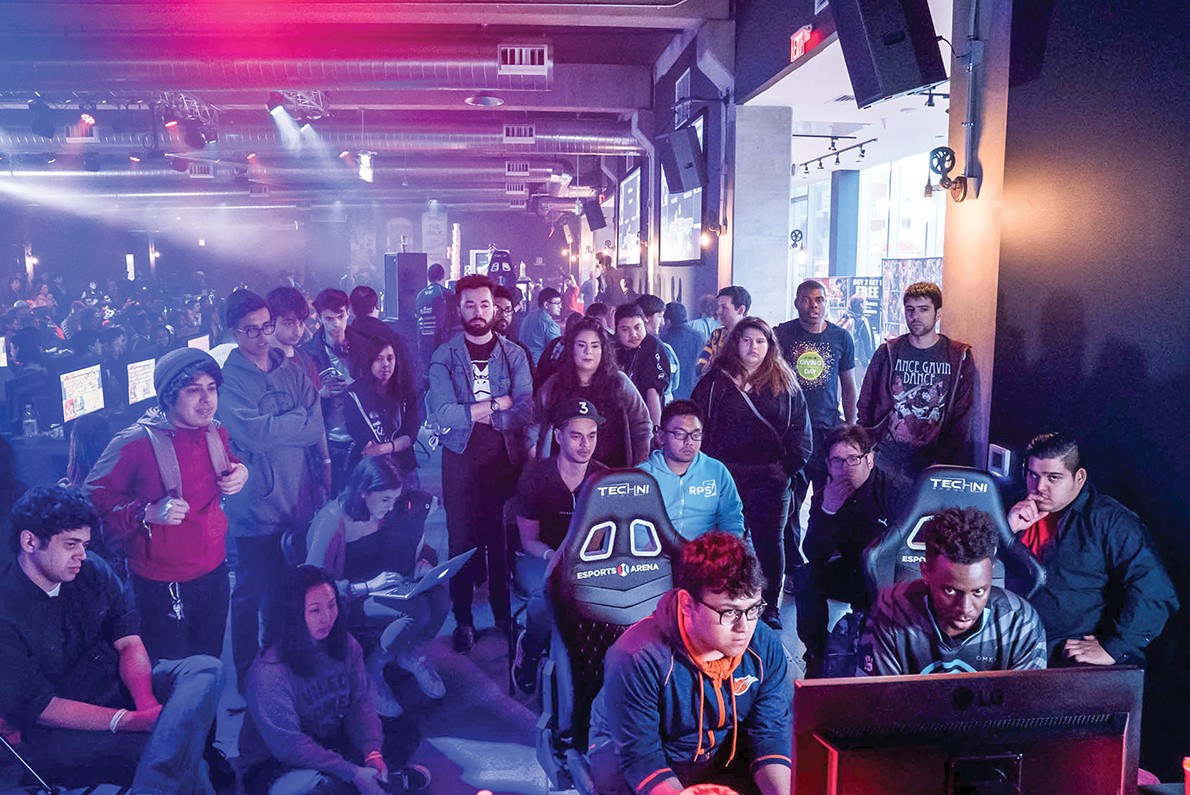 The competitive video game scene is on fire right now. Originally powered by the growth of Twitch.tv, a popular site where viewers can watch gamers play live, the market for esports has become a busy place over the past five years. Popular games like League of Legends and Dota 2 offer million-dollar prizes to the best teams in the world, while even on more local levels, weekly tournaments are a standard in the Bay Area.
It's no surprise, then, that an Esports Arena would find its way to the Bay Area's gaming scene. What is surprising is that the worldwide company behind Esports Arena chose Oakland as the place to build its newest American game gym.
Tyler Endres, CEO of Esports Arena, likens the facilities to a gym in that local big shots can come to one central place to find the best competition. This is why he and some friends became interested in esports as a business to begin with: They couldn't find good enough players to test their skills against in their local scene in Santa Ana, Calif.
Endres said that Oakland was chosen because "Santa Ana is a more urban downtown in Orange County, and I really dug that same vibe in Oakland. I looked at San Francisco initially and saw that the prices were insane, and to be honest I don't think that's my crowd. I don't know how many video gamers live in the city. The more I came up here, the more I liked this area."
Endres said that the Oakland facility will open in May, though an exact opening date is not yet set. The Oakland Esports Arena did have a soft opening in April, however, when it played host to the NOODS NOODS NOODS festival, sponsored by Cup of Noodle.
Despite oodles of online games and virtual venues to play those games, there are still plenty of games that players want to play face-to-face. Some of those games are even older than a few of the attendees at the Arena.
While new games like Fortnite Battle Royale and Overwatch do draw in the fans, Super Smash Bros. has a vibrant scene in the Bay Area as well. Specifically, there is a wider group of players dedicated to Super Smash Bros. Melee, a version of this Nintendo fighting game built for the now ancient GameCube console.
While other games offer weekly patches, updates, and balance changes to ensure they're always fair, Super Smash Bros. Melee was released in 2001, has never been updated, and is widely considered to be extremely imbalanced: Some characters are decidedly more powerful than others. This graph of character balance has swung around wildly in the course of the game's 17-year history, however, making the game extremely distinct in a world where most hard-core gamers feel that they've already discovered every secret nook and skill in most games.
At the top of the Smash Melee pile is Justin McGrath, aka Plup. Plup took the top prize at Genesis 5 in January, an Oakland-based Smash tournament that drew thousands of viewers worldwide, and many visitors to Oakland. Plup has also taken tournaments at the Museum of Art and Digital Entertainment, the Oakland video game museum that hosts Melee tournaments most Friday nights.
But in a nod to exactly what Endres' goals were with the Esports Arena, Plup took second place in the Noods, Noods, Noods tournament, showing just how steep the competition can get when the draw of the arena is present.
That draw is a worldwide phenomenon, said Allied Esports CEO Jud Hannigan. Hannigan runs the worldwide parent company behind Esports Arena, which is its North American arm. The parent firm runs arenas in the European Union and China as well, and it is in China where the future of the industry seems to be unfolding at a fast pace.
"In China, the numbers are staggering," said Hannigan. "That's just the nature of the beast in China. If you look at where we are putting a lot of time and energy and growth, that's North America. We feel there is a great opportunity to build out a market for esports."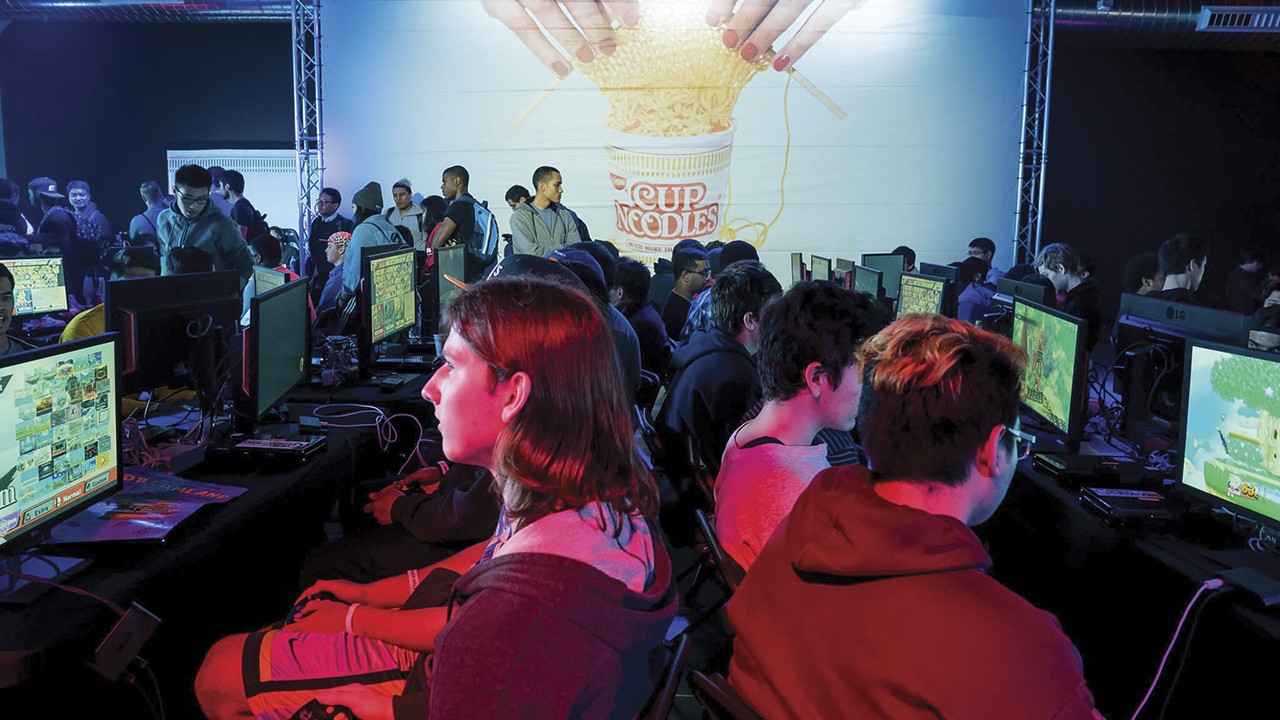 In China, the games are different from the rest of the world, said Hannigan, as is proved by the extreme popularity of mobile game Arena of Valor, which is the most popular in Chinese Esports Arenas. The game currently boasts 100 million daily active users.
With numbers like that, it's just a matter of time until the United States gets on board with the gymnasium model for esports. Esports Arena is hoping to draw in customers with a $25 per month fee to access the space and its multitude of systems, screens, and games.
"As esports continues to evolve and grow, what we're doing at Allied will continue to evolve. We feel we're closely aligned to the need in the industry for what we're building. Looking at our growth is a testament to the industry's growth. We're game agnostic," said Hannigan.
From the looks of the attendance at the NOODS NOODS NOODS festival, it's a safe bet the gamers in the East Bay will be happy to help fuel that growth.