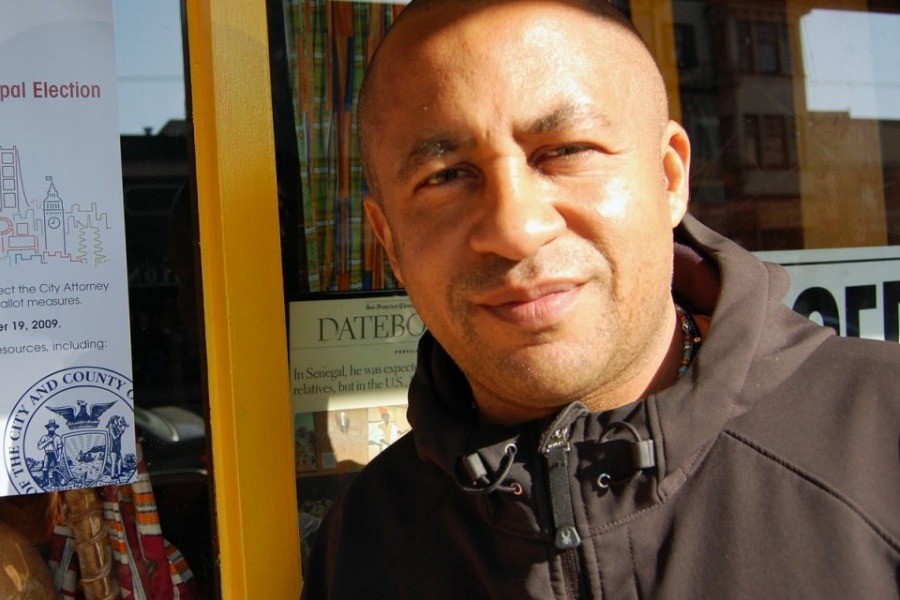 Marco Senghor, owner of the popular restaurant and nightclub Bissap Baobab, which was recently featured in the Boots Riley movie
Sorry to Bother You
, shocked the local community by announcing in a Facebook post that he's fighting federal criminal charges alleging he illegally obtained citizenship. On Aug. 16, Senghor wrote that he will plead not guilty and has hired a "top defense attorney," but that the future of Bissap Baobab Village is uncertain.
A Senegalese native and son of Senegal's first president, Senghor moved to San Francisco almost three decades ago and became a naturalized citizen in 2009. He opened his first restaurant, Little Baobab, on 19th and Mission more than 20 years ago. Senghor was half a block from his restaurant when police arrested him in early August. He's currently out on $50,000 bail.
The Department of Justice is accusing Senghor of falsifying or omitting information relevant to his citizenship on his citizenship application.
Further details on the case are unavailable. The indictment is sealed, and the San Francisco office of the U.S. Citizenship and Immigration Services did not respond to requests for information.
Senghor's lawyer, Jeffrey Bornstein, is currently declining interviews with the press, however, in a Legal Monitor article published a few weeks ago, he is quoted saying that Senghor was misled prior to applying for citizenship: "The claim is there are false statements that he made in connection with that application and I'm telling you that they relate back to an incident earlier in 2000, where he was misled and received some terrible, terrible advice from people that took advantage of him."
Still, the fact that the federal government is prioritizing denaturalization cases (i.e., reviewing and removing immigrants already granted legal citizenship) is unusual and may indicate a worrisome trend. As Mission Local reported, Senghor's case could be the first of many in the Bay Area.
Denaturalization is a rare and complicated process that the U.S. government has historically reserved for human rights violators. For example, if you were, say, a Nazi war criminal and had lied about it to gain U.S. citizenship, the Feds could press criminal charges and put you in jail.
Under the Trump administration, it appears the government is testing denaturalization for less egregious applications.
The Los Angeles Times
reported
that a U.S. Citizenship and Immigration Services team in Los Angeles is reviewing more than 2,500 naturalization files, focusing on identity fraud and willful misrepresentation. They have referred more than 100 cases to the Department of Justice for possible action.
Multiple immigration lawyers contacted for this article had never worked a denaturalization case before, but believe they might in the future under this administration.
This is bad news for the Bay Area restaurant industry, which is made rich by the diversity of the population. People look to Senghor as an example of success — he had recently invested heavily in the Mission, purchasing the Bissap Baobab building for $1.6 million. "This case is quite chilling, sending a message that even if you've acquired valid immigration status, you are not safe from detention or deportation," said Gwyneth Borden, executive director of Golden Gate Restaurant Association. "The restaurant industry has the most diverse population of owners and workers; our local industry is powered by immigrants with varying immigration status."
The community is rallying around Senghor and Bissap Baobab. In six days,
a GoFundMe campaign
set up to help with his legal defense had already raised over $44,000.