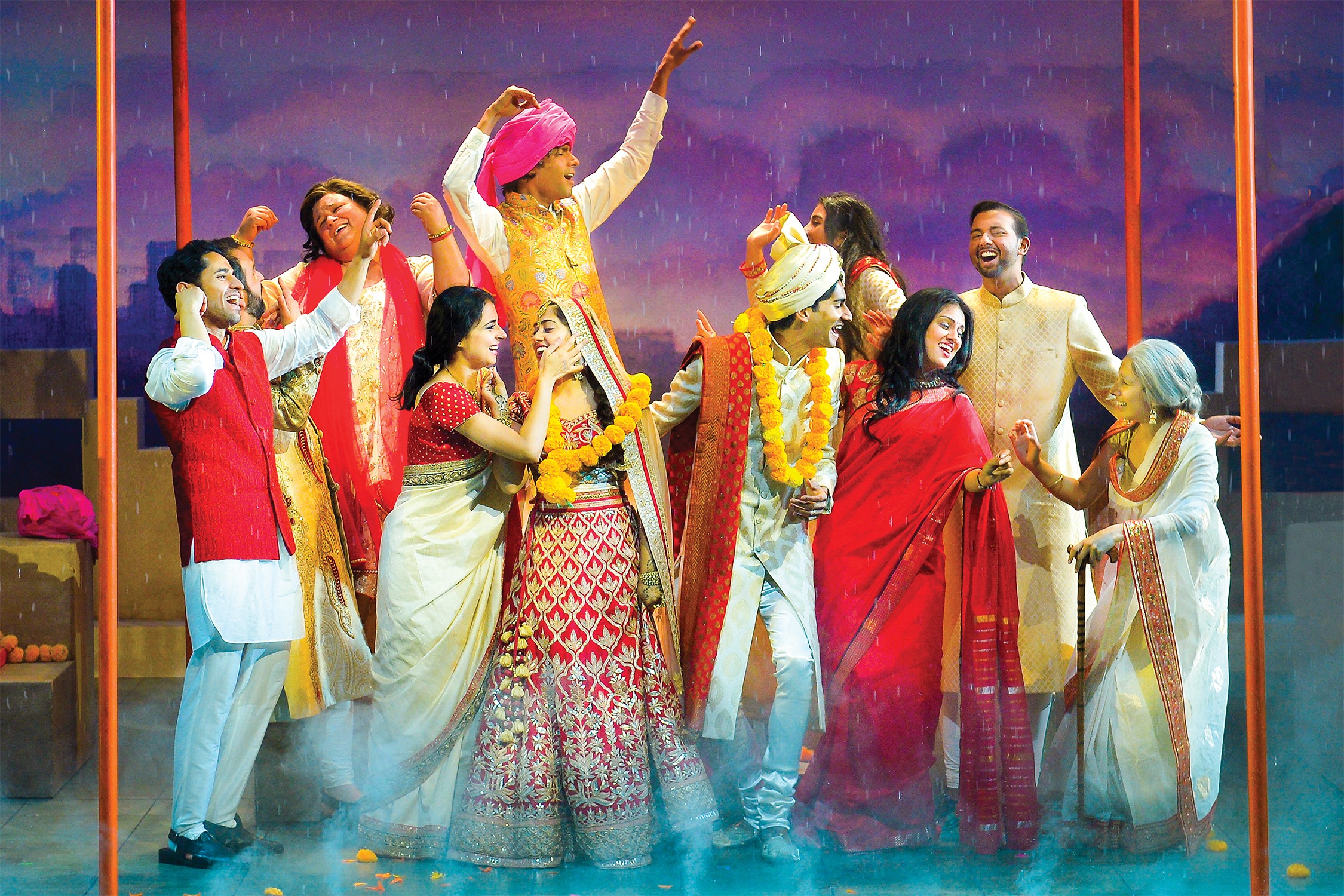 When
Mississippi Masala
came out in 1992, I was a South Asian girl living on one side of a small, segregated town in Florida, dating an African American boy who lived on the other side of our small, segregated town. I resonated so intensely with the movie that I was sure that its director and producer, Mira Nair, had been spying on me. In my fantasy, I was all too thrilled to be played by the stunning Sarita Choudhury, and I wasn't too mad about Denzel, either. This was also the year of the LA riots, and in a perfect storm, the film and the moment awakened some of my earliest awareness around racial inequality, particularly in the context of the South.
Monsoon Wedding
, directed by Nair and written by Sabrina Dhawan, came ten years later in 2002. I remember being immediately annoyed that it featured such a stereotypical story: a marriage between two Indians — no intrigue there. But there were surprising story wrinkles — like a young woman facing a contemporary arranged marriage while struggling to keep secret her affair with a married man. The notion that an Indian woman could be portrayed as having sexual desires was a refreshing nuance in a sea of South Asian narratives that focused primarily on the cultural foibles and follies that recent émigrés faced in America.
I approached the theatrical production at the Berkeley Rep with a similar flavor of skepticism that I did some fifteen years ago with the movie.
Monsoon Wedding
is such a natural fit for a musical theatre production, of course, and yet in the time of
Hamilton
, I wondered why a more political work of Nair's wasn't being brought to the stage. But the filmmaker and writer had her start in the theater, and she is an expert in dramatically and visually portraying the quintessential hallmark of Indian culture — the wedding — with the dignity and fanfare it deserves.
Indian weddings are alluring. There are tour guides that charge tourists a lot of money for the experience of attending an Indian wedding. Foolish of course, because if you were a tourist passing an Indian wedding in India, you are likely to be invited to watch the wedding or join in the processional for free. But in addition to their dazzle, weddings are also a stage where generations come together, where families separated by geography unite, and where issues of class and power collide.
And it is here that Nair's brilliance glows.
Monsoon Wedding
, the musical, is a nostalgic treat for the South Asian Diaspora, complete with vocalists singing in a distinctive and familiar lilting trill and animated dance numbers taken straight out of a Bollywood production. But it also permits the tourist mind to ever so slightly have a "look in." There's a song about the way that workers are treated in India, a nod both to the universal disrespect of domestic workers and a calling out of a very intense and taboo class discrimination system in the South Asian community. A family elder sings a passionate ballad about her lost love, who she was tragically separated from during the post-colonial 1947 Indian Partition, a story that only South Asians might resonate with.
[pullquote-1]
In Nair's vision, the Indian wedding has the power to catalyze and heal family relationships — long held family secrets and infidelities, and conflicts between the traditional and modern are all reconciled through the fresh start of marriage. Though these tidy resolutions might seem unbelievable, they're minor next to
Monsoon Wedding
's much bigger win.
For me, the triumph of
Monsoon Wedding
is in its representation. In decades of going to musicals, I've never been able to look at a stage, filled completely with South Asian actors, performing South Asian characters, representing various waves of diaspora talent. There are plenty of standout newcomers, such as Michael Maliakel, a classically trained baritone, who plays the husband to be, Hemant. And there are veterans such as Namit Das, a longtime actor on the Indian screen who plays the lovable wedding planner, P.K. Dubey; and the talented actress Monsoon Bissell, an assistant director on the original film who shines as Aunty Sashi.
It was near impossible not to stand up at the end, clapping my hands, eyes full of tears and cheering the fictitious couples on, tossing imaginary marigolds in the air. The public display of joy and family and celebration — authored and portrayed by people of color — is practically revolutionary, given the moment we're in.
Through July 16, $35-125, 2025 Addison St, Berkeley, BerkeleyRep.org.