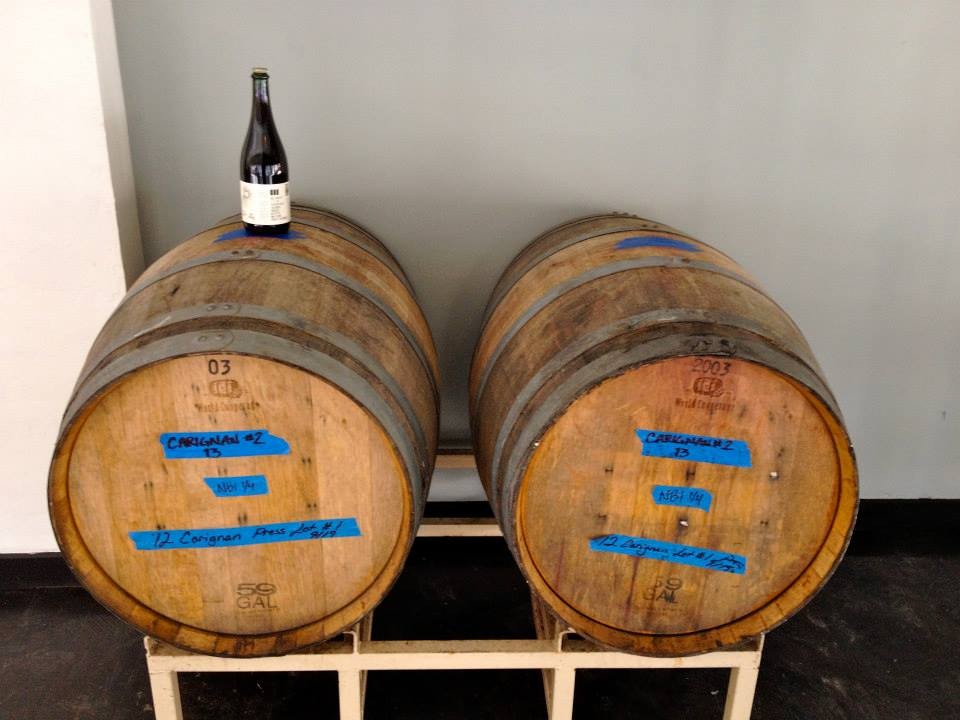 The newest brewery and taproom to hit Oakland's hopping beer scene doesn't just serve your standard West Coast IPA or European-style brews. Instead,
Woods Bar & Brewery
(1701 Telegraph Ave.), which
softly opened
earlier this month, specializes in beer that will, as owner Jim Woods put it, "challenge expectations" — beer that's caffeinated, beer made with no hops whatsoever, and so forth.
[jump] Local beer connoisseurs know Woods as the founder of
MateVeza Brewing Company
, which produces beer made with yerba mate (the South American caffeinated beverage), and
Cervecería de Mateveza
, an affiliated brewpub. Initial reports speculated that the Uptown Oakland expansion was going to be a new outlet of the yerba mate beer business, but Woods explained that the Oakland brewery, and his brewing style in general, incorporates a lot of unusual ingredients — not just mate. So, for example, Woods did a whole series of herbal beers using recipes from a book about sacred "healing beers" from ancient times. He did another set of beers that were inspired by different Girl Scout cookies.
"We like to have fun with it, and we like to be inclusive," Woods said. "A lot of people come into craft beer fold by tasting something that really defies their expectations."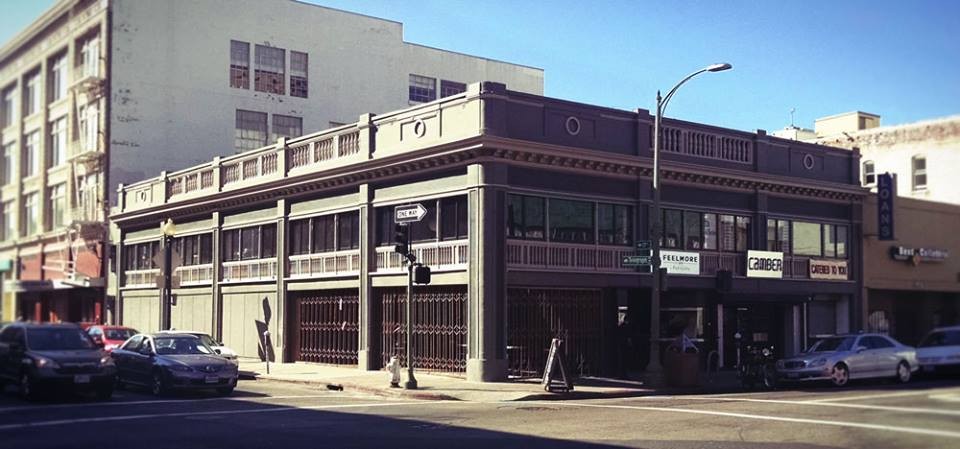 At the Oakland brewery, Woods also takes small-batch brewing to an extreme, with a three-barrel setup that only allows him to brew 93 gallons at a time. While you'd think that this would limit the amount of variety he'll be able to offer from the bar's twelve taps, Woods said the opposite is true: They're making so little beer at a time that customers can come back every other week and find an entirely new beer list.
Because of that ever-changing selection, along with various design elements that were loosely inspired by an old-fashioned soda fountain, Woods has given the bar a nickname: the "beer fountain."
Woods Bar & Brewery will celebrate its
grand opening
next Saturday, October 11, from 2 p.m. to midnight. Among the beer Woods will be tapping to commemorate the occasion will be the very first batch he ever made of Morpho — a beer made with mate, bay leaf, hibiscus, and no hops — which has been aging in a pinot wine barrel for a year.