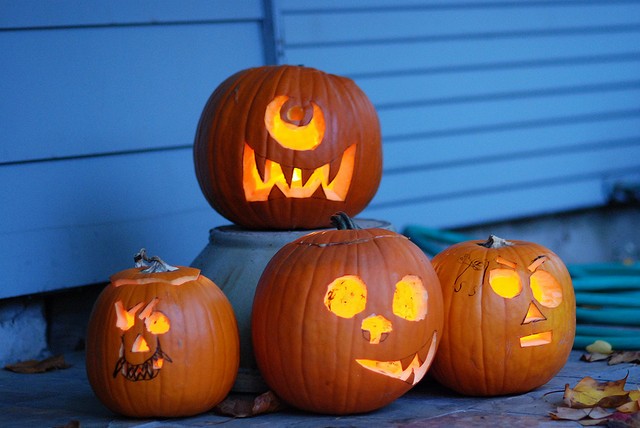 Finding a Halloween costume is tough. It's even tougher when you abide by the rigorous ethical standards that Bay Area denizens are known (and sometimes mocked) for. To help you out, we've come up with this handy list of costume ideas to ensure you won't offend anyone this Halloween, except for those who disagree with you ideologically and hence are morally inferior to you anyway and you shouldn't care what they think.
See Also:
The News in Haiku: Celebrity Pot Endorsements, Gaming While Female, and Advice from Isaac Newton
Five Facts You Didn't Know About Bisexuality
[jump]
7. Conflict-Free, Gluten-Free, Sustainable, Vegan, Paleo Carob Millet Muffin Outfit
Requires: A tendency toward gastronomic, indignant speechifying, and a brown or orange hoodie whose hood you can stuff with something to make yourself appear more "muffiny."
Bonus points if you can construct the costume entirely out of American-made, sweatshop-free fabric and/or recycled coffee bean burlap sacks from a local roaster whose profits go toward helping impoverished farmers in Guatemala.
6. The Toxic Black Hole Our Earth Will Become If We Continue to Ignore Environmental Truths
Requires: A love of enlightening people at parties over the direness of the state of our Divine Mother Earth. And a black turtleneck.
5. A (Chlorine-Free, Organic) Tampon (Made from Recycled Materials)
What better way to support and normalize female menstruation than this statement outfit representing the natural and beautiful cycle of monthly uterine contractions experienced by half the population!
Requires: a string, cotton balls (unbleached, BPA-free!) to wear on your head, and if you're a gentleman costume-wearer, an ease and comfort surrounding your masculinity and patriarchal privilege.
4. Hippie
Requires: The clothes you already wear all the time, therefore you're not contributing to the shameless and crass commercialism of bogus "holidays" such as Halloween, nor are you purchasing an outfit made of unnatural polyester created by third-world labor that will surely decompose in our landfills for the next 2,000 years. And a bitchin' Grateful Dead shirt.
3. Your Inner Child
Requires: Whatever most represents your unresolved childhood pain. Probably fracking or a McDonald's wrapper.
2. The Post-Modern Feminist Response to the Cultural Phenomenon Known as "Mansplaining" Costume
Requires: The ability to ignore and then answer every question posed by a woman with "You wouldn't understand." 
1. The Homeless Person Because You Can No Longer Afford an Apartment Due to Astronomical Rent Increases Costume
Requires: A cardboard sign with a pithy or punny message referencing one of the following: gentrification, tenants' rights, a Google Bus, the Occupy movement, or an ironic acknowledgment that while you are imitating a homeless person with this costume, you are not intending to be appropriative or insensitive. In fact you deeply care about the city's homeless population, and here are some pamphlets for shelters and nonprofit organizations you can donate to in order to support this cause.
Follow @annapulley on Twitter. She'll tweet you right.