Cops in Colorado are playing ball with recreational pot legalization, because they feel that it's a more "honest" proposal than enforcing medical marijuana law.
That's just one juicy tidbit from the
Brookings Institute's new
report on the implementation of Colorado's Amendment 64. The report is basically about good governance and praises Colorado state bureaucrats for meeting tough constitutional deadlines to implement their legalization program.
But the report has tons of tips for California, if you know how to read it.
1) It praises the governor of Colorado for setting the tone and implementing the will of the voters. "The governor's office has spearheaded communication efforts, hiring a marijuana policy coordinator — effectively a marijuana czar — who works internally and externally to identify policy and implementation challenges, communication breakdowns, and other needs across the state." 
Governor Jerry Brown, by contrast, is MIA on California weed law in its hour of need.
2) It praises Colorado's marijuana task forces — which brought together both cops as well as dispensaries, growers, and regulators. "The government must rely on non-governmental stakeholder groups for much information about a product that, until recently, was illegal in Colorado for nearly a century." Diversity fostered wide political support, the paper finds.
California sorely needs such a task force.
3) And among those task force members, Brookings praises the police for adapting to the changing times. Brookings' researcher notes cops in Colorado are going along with legalization because it validates their worldview that pot is just for getting high.
"Chief Vasquez cited a broader cultural change: the introduction of retail sales, he said, 'was at least a more honest conversation than medical.'

Even though the number of medical users has increased since legalization (more on this below), the introduction of legal retail sales has improved optics for those who felt the old system was a sham. By reducing the recourse to wink-and-nod circumventions of medical-marijuana rules, such 'policy honesty' may temper resentment, improve the new policy's perceived legitimacy, and encourage compliance."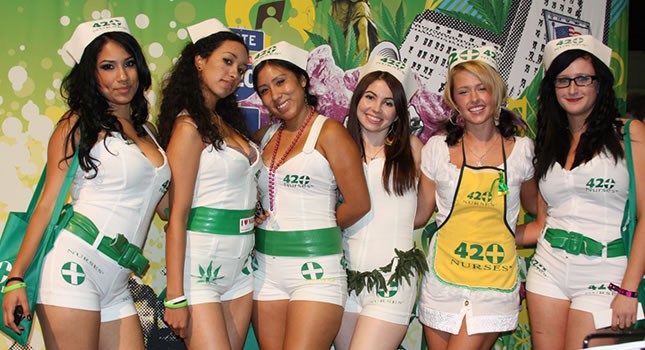 That's a powerful observation. Few things piss off police officers more than liars and people who think they know the law. For example,
teenage skate punks who refuse questioning and flash a medical marijuana recommendation
just drive them up the wall.
Ironically, full-scale legalization in California may be the one thing that forces police in the Golden State to evolve toward a post-drug war mindset.