Whoopi Goldberg 
announced in Vanity Fair magazine today that she is developing a mainstream medical cannabis product line
with East Bay edibles-maker Maya Elisabeth, who we
profiled last week in our 2016 TASTE issue
.
Goldberg and Elisabeth have formed the company "Maya & Whoopi" and are launching a line of products to battle menstrual cramps, including CBD-rich cannabis edibles, tinctures, topical rubs, and a THC-infused bath soak it describes as "profoundly relaxing."
[jump]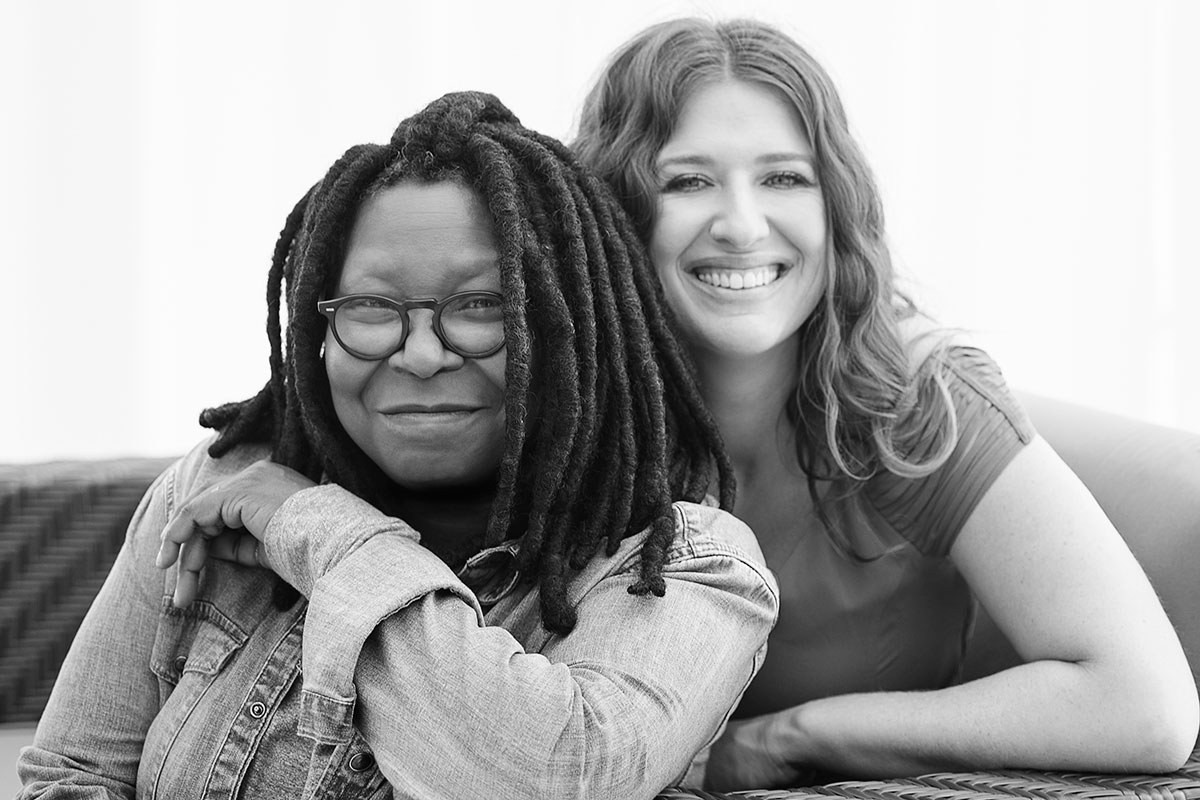 "For me, I feel like if you don't want to get high high, this is a product specifically just to get rid of discomfort," Goldberg told 
Vanity Fair
. "Smoking a joint is fine, but most people can't smoke a joint and go to work."
The advent of a medical cannabis product partnership involving Goldberg, who is the co-host of ABC's
The View
— which has 3.9 million national viewers — signifies the arrival of mainstream cannabis.
Goldberg is among the most mainstream celebrities in support of medical marijuana. She even penned a love letter to her vape pen in
The Denver Post
 in 2014, and has championed medical cannabis on
The View
. Most celebrity pot tie-ins have resulted in super-strong strains like Khalifa Kush, B-Real's Jet Fuel OG, or Marley Naturals' Girl Scout Cookies. Maya and Whoopi are doing something remarkably different, akin to Melissa Etheridge's wine tincture.
Treating PMS has long been considered a "niche" in the male-dominated cannabis world, but "this niche is half the population on the earth," Goldberg told 
Vanity Fair
. "This seems to be people flippantly blowing you off, which is what you get whenever you start talking about cramps. They weren't thinking how do you target this? I have grown granddaughters who have severe cramps, so I said this is what I want to work on."
A growing number of clinical trials support the conclusion that in some patients the active ingredients in cannabis, including THC and CBD, can treat pain, cramping, and depression associated with menstruation. Cannabis has been used to treat menstrual issues for thousands of years, researchers have noted.
Maya & Whoopi products should be available as early as April in California. Maya's award-winning Om Edibles line-up is currently available in Oakland and San Francisco.
Correction: an earlier version of this story misspelled the name of
Vanity Fair
magazine as "
Vanity Faire
."