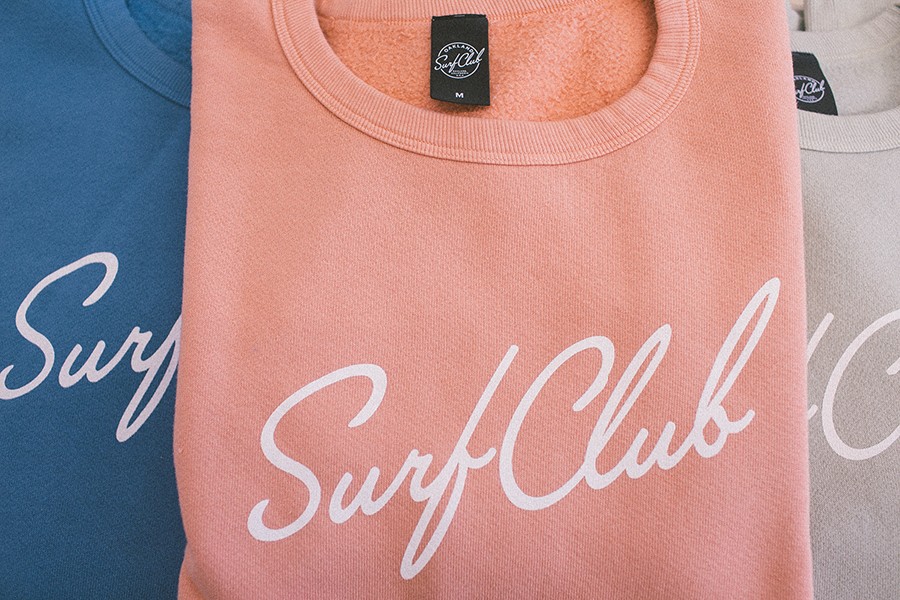 Even the best-intentioned holiday shopping can go awry: You walk into a store ready to find that perfect something for your mom, sister, brother-in-law, best friend, et al, only to walk away confused and empty-handed. We decided to take the uncertainty out of the equation by asking local boutique owners for their hottest-selling or most recommended items for the holidays — the crowd-pleasers, if you will. We hope this guide will help you cut down on your shopping time so you can spend more time with family and friends.
New Wave Crew Sweatshirt, $72, Oakland Surf Club
You may remember Oakland Surf Club when it was located in downtown Oakland. The small storefront carried men's and women's clothing and accessories with a bent toward surf and skate culture. After closing in 2015, Oakland Surf Club reopened in October on Broadway near 40th Street, this time focusing on the brand's own line of minimalist, surf-inspired T-shirts, sweatshirts, and board shorts, which have become quite popular in Japan. Max Klineman, who co-owns the business with his wife, Ariana Serrano-Embree, recommends as a gift their New Wave crew sweatshirt, which comes in sea blue, terra cotta, sage, and natural; is made from 100 percent heavyweight cotton in the U.S.A.; and has unisex sizing. "We're moving away from gender," Klineman said. Although Klineman hopes the shop will become a meeting place for Oakland's surf community, he says the brand's clean and simple designs may appeal to anyone interested in local art and culture.
Available at: Oakland Surf Club, 4124 Broadway, Oakland, OaklandSurfClub.com
Beija-Flor Naturals' Hemp Buttercream, $18, Concept Forty-Seven
Stevonne Ratliff opened Concept Forty-Seven in Temescal in 2013 partly out of necessity — she needed production space for her own skin and haircare brand, Beija-Flor Naturals. While making her products in the back of the store, Ratliff sells goods from other artists and makers in front, with a particular focus on supporting women of color. The shop also acts as a venue: Local artist Brittsense held a book signing there in November, and it's also been the site of yoga classes and fundraisers. Ratliff says one of her top-selling products is her own Hemp Buttercream, which she calls "the Holy Grail gift because it is good for everyone. It can be used as an all-over moisturizing body butter to sooth dry winter skin but it is also a favorite leave-in conditioner among those with dry/curly hair." Sounds like a win-win.
Available at: Concept Forty-Seven, 4727 Telegraph Ave., Oakland, ConceptFortySeven.com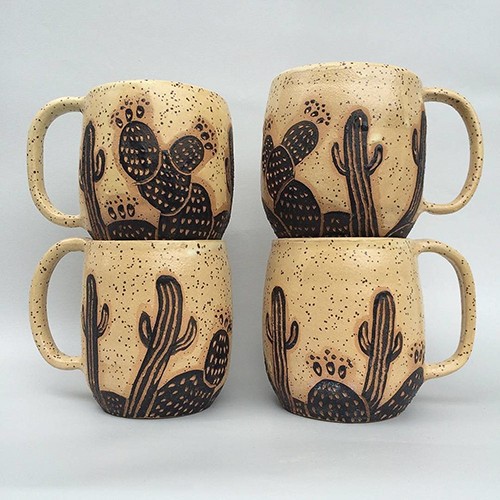 Basik Candles, $26, Dandelion Post
Clothing can be tough to give, which is why Jaime Levine suggests home and apothecary products for the holidays. "Clothing is more specific to the person," wrote Levine in an email. She owns Dandelion Post, a women's boutique in Temescal that opened in 2015 and focuses on independent designers and socially conscious companies. "I recommend Basik candles and the Attar Repair Concentrate because they are customer favorites, have wonderful scents, and are made locally!" Basik Candle Co., based in San Francisco, uses coconut wax for long, clean burns and offers scents Oakmoss & Amber, Teakwood & Leather, Fall Spice, Pomegranate Cider, Blue Spruce, and Mediterranean Fig Tree. Of those, Levine says Oakmoss & Amber is the most popular. "It's a light cologne scent that men and women favor." As for the Attar Repair Concentrate ($28 for 7.5 ml and $134 for 2 oz.), it comes from the San Francisco-based Monastery skincare line. It's a lightweight balm made from a blend of hazelnut oil, rosehip seed oil, beeswax, rare rose leaf extract, and Indian tuberose; has antibacterial and antifungal properties; and is good for moisturizing and healing.
Available at: Dandelion Post, 4243 Telegraph Ave., Oakland, DandelionPost.com
The Real McCoy's Thermal Shirt, $95, Standard & Strange
Temescal men's boutique Standard & Strange has slowly expanded over the years, amassing a following for its focus on American-made brands and growing out of its Temescal Alley digs. Now on Telegraph Avenue, the store has also branched out to international labels. Among them, Japan-based The Real McCoy is "the best Americana repro[duction] brand in the world," according to the store's website, "but that does not even begin to do justice to the level of detail or thought that goes into their products." Co-owner Neil Berrett says the line's thermal shirt, which is long-sleeve and made of heavyweight cotton, has a classic style that's "perfect for layering in the Bay Area weather." It's the type of well-made, thoughtfully constructed clothing that's hard to come by in the East Bay — let alone anywhere. And while it's on the pricey side, its high quality means you'll keep it for years to come.
Cacti Mug by Coco Chispa, $30
For something a bit more whimsical and unique, Kate Morrow of Piedmont Avenue boutique Resurrect recommends the Cacti Mug by Santa Cruz-based potter Coco Chispa. Hand-thrown, -painted, -carved, -glazed, and -fired, the mugs are one of a kind and feature designs inspired by natural landscapes in California. They're also dishwasher and microwave safe, so they're practical as well as beautiful.
Available at Resurrect, 4136 Piedmont Ave., Oakland, ResurrectOakland.com