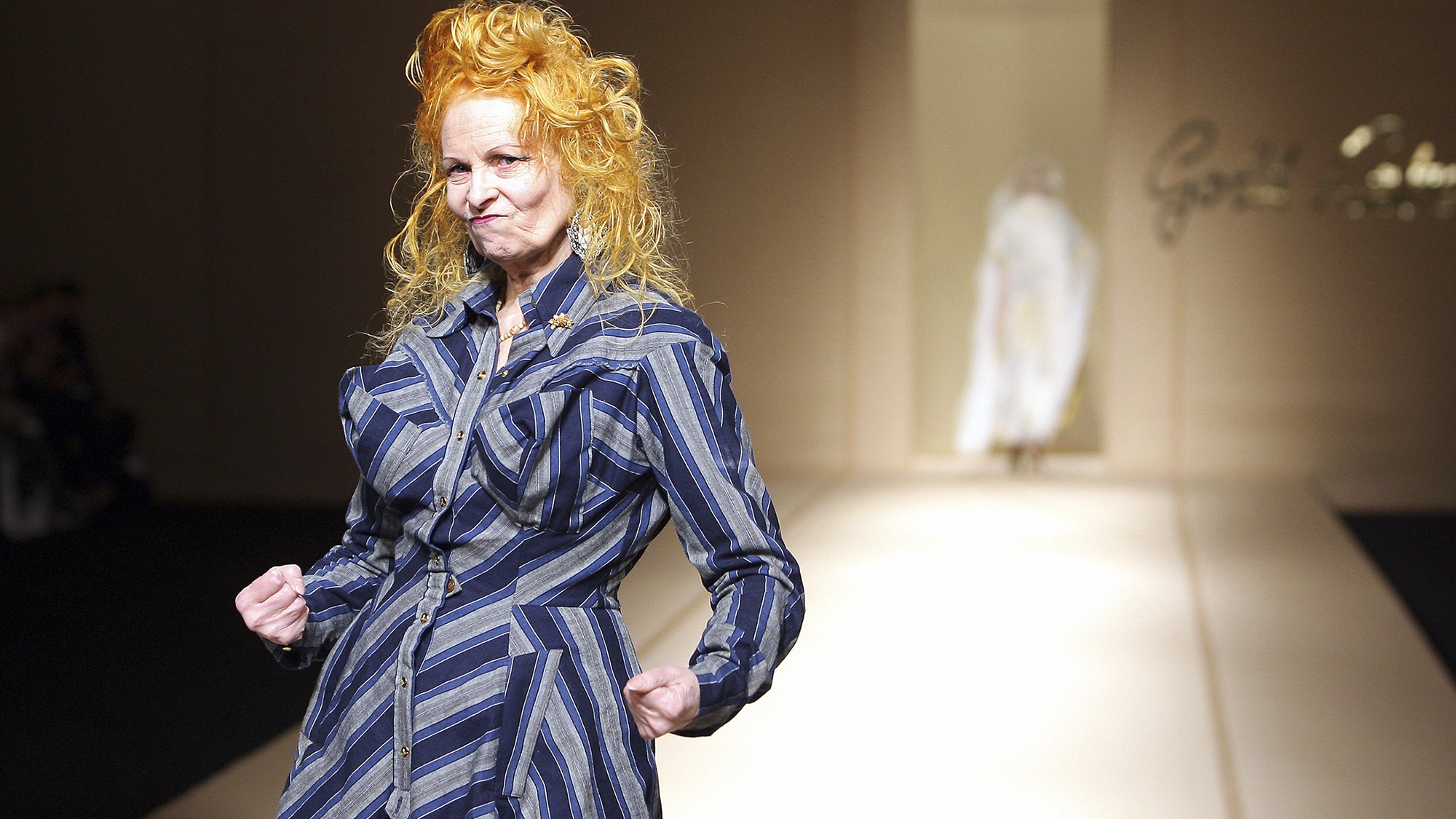 High fashion has been a reliable if modest subject in art houses in the last decade, both in documentaries (The September Issue, Valentino: The Last Emperor) and dramatizations (Phantom Thread, The Devil Wears Prada). But Dame Vivienne Westwood, focus of the doc Westwood: Punk, Icon, Activist, may be among the most obscure fashionistas to get a film of her own. From the evidence of director Lorna Tucker's generally underwhelming profile, designer Westwood thinks the reason she's been overlooked is because she's a punk rocker, and always has been.
Sure enough, early in her career, Westwood — a working-class product of England's East Midlands — hooked up with the Sex Pistols and their manager, Malcolm McLaren, at their height of outrageousness, opened a trendy shop, and helped bring a punk sensibility to high fashion: ripped T-shirts, safety pins, straitjacket tops for Johnny Rotten, etc. But as we learn, she carried punk's "fuck you" attitude into her business dealings, as well. Britain's staid fashion industry tried to freeze her out, but as she gleefully points out, her clothes sold very well.
Tucker's film doesn't ask many questions of the grumpy grande dame as it tags along on her Greenpeace outings, one of her pet projects. The film's most scandalous moments occur when her husband and fellow designer, Andreas Kronthaler, looks up from his work and disagrees. He disagrees often. But glamour girls Kate Moss, Naomi Campbell, and Christina Hendricks swear they have fun with Westwood's retro flair.
It's understood that fashion documentaries tend to function as luxurious infomercials for that billion-dollar business — advertising that audiences buy tickets to watch. Westwood puts that realization in our face and rubs it in. Other haute couture docs have gotten away with it on the basis of pure spectacle, but Westwood, with its story of a designer who kept the faith after most punks had moved on to other things, seems to take a punkish delight in the drudgery behind the glamour. It's a tough sell.
[embed-1]