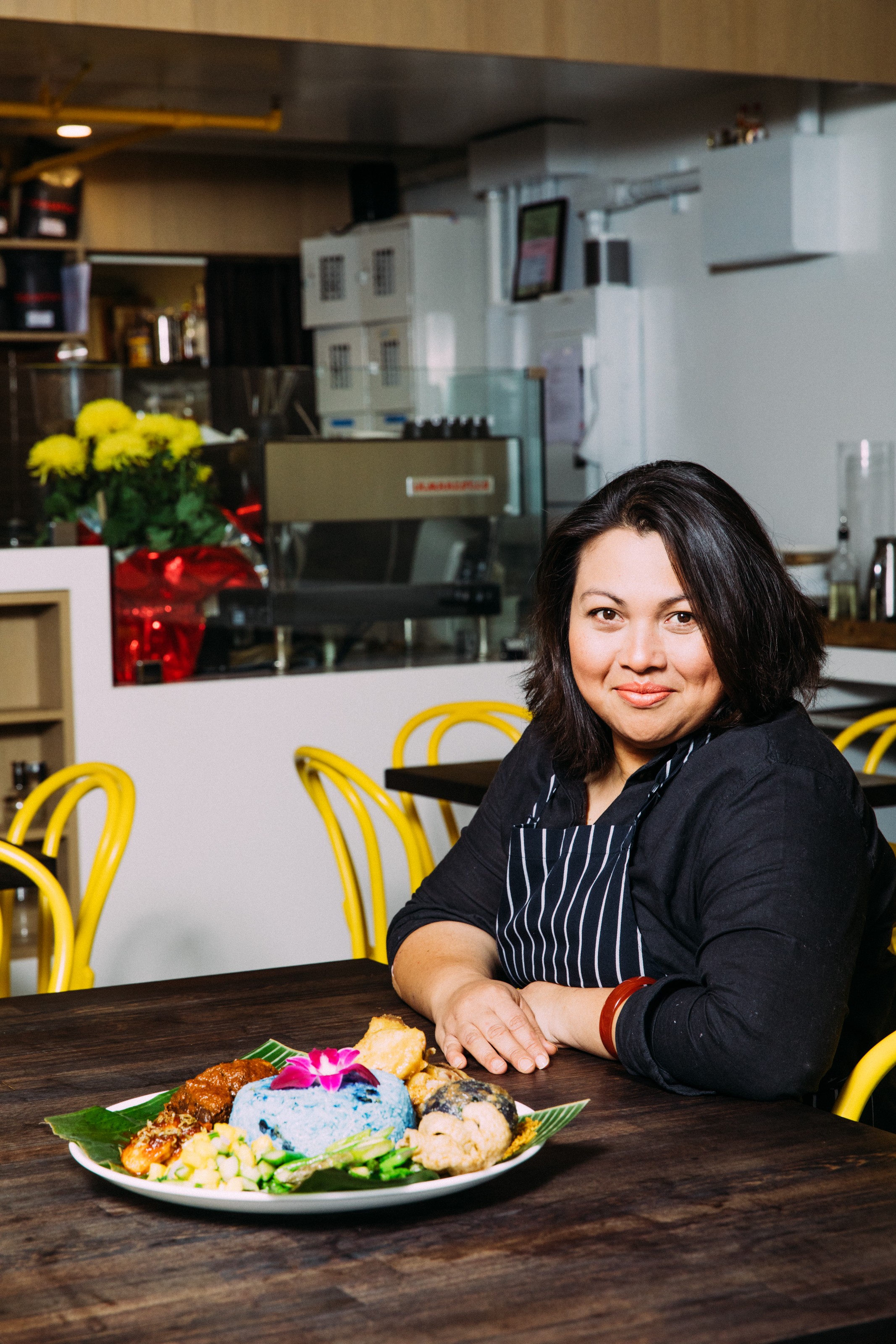 Drip Line was the spot in West Oakland to get pastries,
great drip coffee, and excellent Singaporean-inspired dishes from Executive
Chef Nora Haron-Dunning. The immaculate, cozy neighborhood cafe and restaurant
just closed without notice; the last day of service was this past weekend, and
the chef's and the rest of the staff's last day was yesterday.
Drip Line (1940 Union St., Ste. 21) opened on Valentine's Day in
2017. Haron-Dunning received many accolades for her unique dishes that can't be
found elsewhere in the East Bay. She became known for fusing her native
cuisines — she's of Indonesian and Indian descent — as well as the food she
grew up eating in Singapore with California sensibilities and Southern dishes
(her husband's family is from the American South). Haron-Dunning was previously
the head kitchen manager and culinary operations manager for Blue Bottle
Coffee, director of food operations for Farley's, and executive chef at Monkey
Forest Road and Crema.
Some of the standout dishes at Drip Line included the shrimp and grits, made with coconut cream, sambal, and a fried egg, and the Malaysian shrimp laksa, which featured rice noodles in a spicy coconut broth and rauram (Vietnamese coriander). Another crowd favorite was her fried riff on Singaporean chicken rice, which Haron-Dunning cites as one of her favorites growing up.
Haron-Dunning reassures that people who enjoyed her dishes will be able to experience similar flavors again soon. While she's keeping mum on specifics for now because she's still ironing out details, she said she plans to open up a new spot in Oakland in about two months. The restaurant will have a new name and will be in a central Oakland location. The food, though, will remain similar to her vision at Drip Line.
"It will be the menu that everybody loves," said Haron-Dunning, an Oakland resident. "It will be food that is relatable to me, so it will be similar."
Drip Line is owned by architects and co-founders Carrie Shores and Josh Larson of Larson Shores Architecture and Interiors. Haron-Dunning said she and the Drip Line partners ultimately had different visions for the culinary direction of the restaurant and are parting ways amicably. "Josh and Carrie did a lot of good for me in providing a platform for me to showcase my talent," Haron-Dunning added via text message. "Although it ultimately didn't work out, there was a lot of good done."
Shores said they also hope to reopen the West Oakland cafe space, likely sometime in the fall, with more details about its concept to come. "We're excited about what Nora has created here, and excited to see what she does next," Shores said.