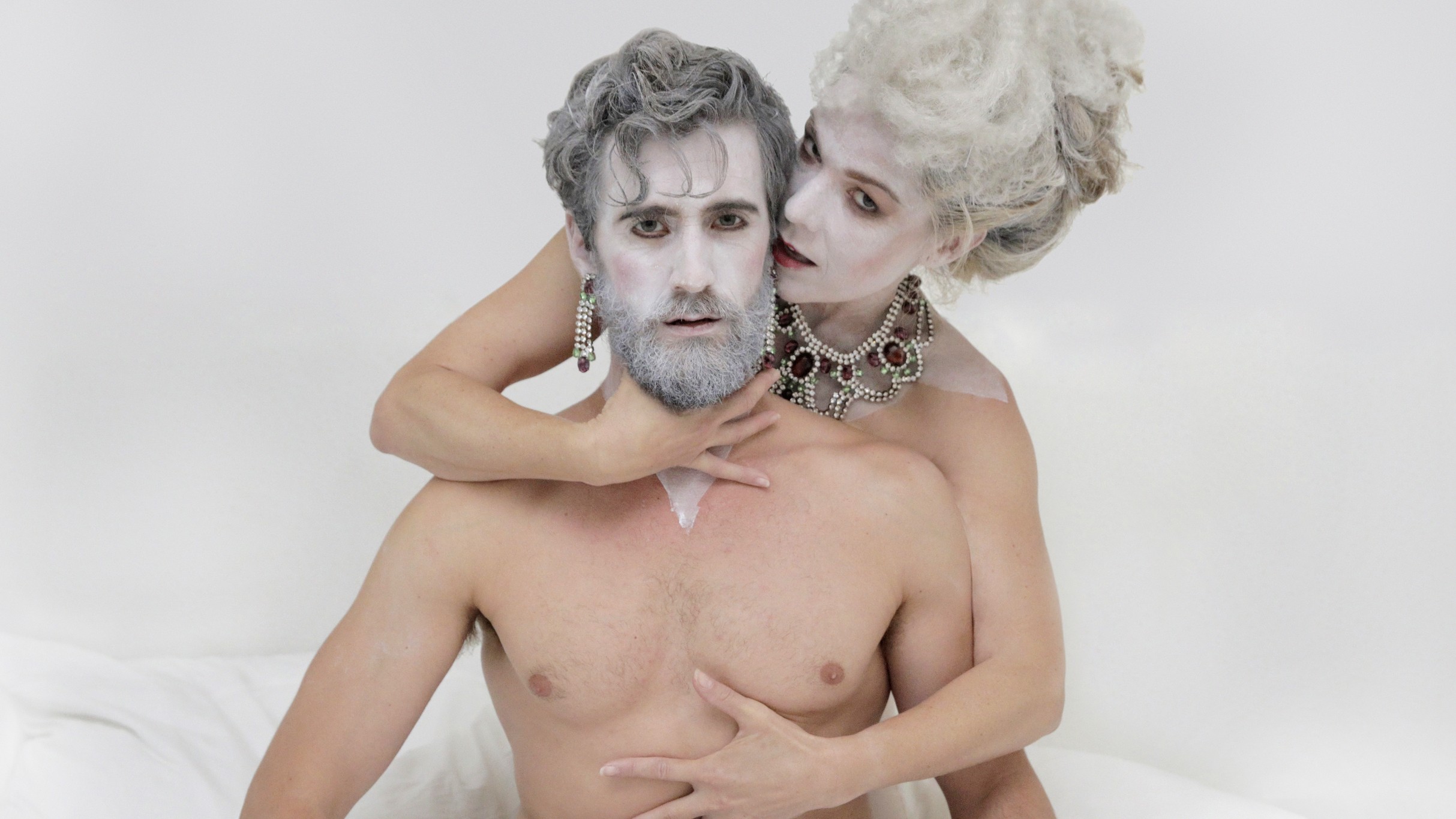 Mark Streshinsky, West Edge Opera's general director, enjoys sitting in the audience and overhearing this comment: "I hate opera — but I love that." The company moves to a new venue this month, the Craneway Conference Center in Richmond, and will present three provocative stagings, Claude Debussy's Pelléas and Mélisande, the "musical theater experience" Mata Hari, and the "decadent opera" Quartett — so Streshinsky is likely to hear that comment again.
In its 38th season, the former Berkeley Opera remains passionately committed to challenging preconceptions about opera, all while maintaining the highest standards of performance, direction, and production. Streshinsky, who became general director in 2009, uses his national and international connections to woo talent lured by the nontraditional choices. "I have become completely unafraid to ask," he said, pointing to Keturah Stickann, director of Pelléas and Mélisande, as an example. "She could direct anywhere, but she told me she'd always wanted to do this piece."
Based on Maurice Maeterlinck's Symbolist play, Pelléas and Mélisande is Debussy's only completed opera, and it's rarely produced. It follows the story of a doomed love triangle, one that has perplexing, almost nightmarish elements. "We have reimagined the character of Mélisande in a more active way," Streshinsky said, and the staging plays against the supposed "sleepiness" of Debussy's music. Presented in the original French with English subtitles, the production will attract traditional opera lovers as well as opera neophytes, he said.
Streshinky goes to New York each January hoping to see something that wows him. This year, it was Mata Hari at the Prototype Festival. The tale of the famous spy/courtesan is told in flashbacks as she awaits execution in prison. Actress/dancer Tina Mitchell, who originated the role, reprises it for the West Edge production, and the director/librettist, Paul Peers, also returns. With a run time of only an hour-and-a-half, and an orchestra that includes an electric guitar and an accordion, this piece is described by Streshinsky as a "crossover into musical theater." Yet the vocal quality will still meet demanding opera standards, and West Edge's version is expanded from the bare bones New York premiere into a full-fledged production.
Then there's Quartett. The third in a trilogy of "decadent operas" that includes Berg's Lulu (produced by West Edge in 2015) and Powder Her Face (produced in 2016), Quartett is based on characters from Les Liaisons dangereuses that were adapted into a play by Heiner Müller. From this play, the opera was created through a commission by Italian opera house La Scala. Only two characters are onstage, the Marquise de Merteuil and Viscount de Valmont. They are "trapped in a salon… and play seductive mind games" by taking on the roles of lovers Tourvel and Volanges.
"We're presenting it in period, but as if the 18th-century fashions are falling apart," said Streshinsky. "There's lots of sex, and it pushes the envelope of operatic style." In some scenes, recorded, amplified versions of the singers' voices are used. The music is "sometimes expansive and sometimes dissonant," he said, "but nothing is used for shock value alone."
West Edge Opera's approach allows it to value its older, more opera-steeped patrons, while courting younger people who love adventurous musical theater, as well as those opening their ears to it for the first time. "People have come to think of us almost as a brand," Streshinsky said. He dislikes the word "edgy," adding, "I don't know what that really means." But he acknowledges that because of the company's history of producing pieces such as the Philip Glass-Allen Ginsberg Hydrogen Jukebox in 2014 (called "dizzying and dumbfounding" by San Francisco Classical Voice), and Snapshot (multiple stagings), audiences have come to expect the unexpected from the company.
The move from Oakland's Pacific Pipe Warehouse to Richmond's Craneway Convention Center was necessitated by Oakland's crackdown on unconventional art and performance spaces post-Ghost Ship. Neither the warehouse nor the company's home for two years, Oakland's abandoned train station, could meet new permitting standards. Like with the recent Feels 6 hip-hop festival, which moved to the Craneway Pavilion, Oakland's loss has been Richmond's gain.
In the case of West Edge performances, the new venue, which will seat 500, allows opportunities for yet another part of the East Bay to experience opera. Research turned up no information about opera ever being produced in Richmond, so this is probably a first. Streshinsky sees it as another instance of the developing Richmond arts scene.
New patrons will have the chance to experience the festive aspects of West Edge for the first time. The venue will open two hours before the performance so people can picnic, with free beer and wine available. Streshinsky will give a talk 45 minutes before the curtain rises, and after the performance, the artists will join audience members to mingle and discuss the piece. Ticket prices range from $47 to $125, but West Edge also offers day-of tickets for $19. A number are set aside for each performance, so expense need not be a deterrent to seeing what some have called "guerrilla opera."
Aug. 2-19, 1414 Harbour Way South, Richmond, 510-841-1903, WestEdgeOpera.org