It's Friday! You did it! Here are five expertly-chosen ways to spend the next two and a half days of your life!
Jodie's Restaurant
Tucked under a BART overpass on a quiet side-street in Albany, Jodie's is so small it's easy to miss — just a six-stool counter and a plastic table or two outside if the weather's nice. But despite its unassuming appearance, Jodie's offers one of the best greasy-spoon-style American breakfasts you'll ever have the pleasure of eating. For 24 years, Jodie Royston has been serving up eggs poached or scrambled just so, crisp hash browns, and English muffins grilled to crunchy, golden-brown perfection — all in a cubbyhole of a space that positively exudes small-town charm. A vast specials board means there's always something new to try, but surefire winners include the Eggs Royston (a tangy spin on a traditional Eggs Benedict) and any dish that comes with Royston's thick, creamy grits (available Friday through Sunday). — Luke Tsai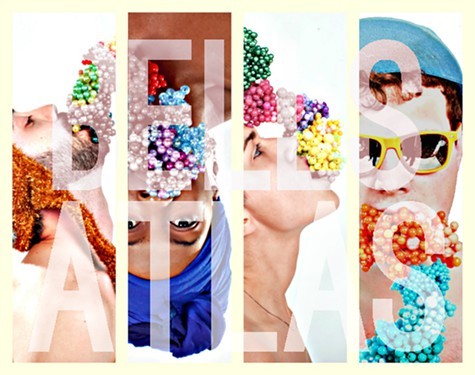 The Seshen + Bells Atlas
Experimental, electronic bands are a dime — no, a penny — a dozen these days, which makes it all the easier to handpick the truly talented ones. Seven-piece Bay Area electropop outfit The Seshen stands out due to the prowess of its two vocalists, Lalin St. Juste and Akasha Orr, who evoke the velvet-soft yet slightly husky crooning of R&B high demigoddess Erykah Badu. Their soulful, echo-y vocals meld smoothly with the unearthly chillwave textures concocted by The Seshen's producer and bassist Aki Ehara, who masterminded the band's self-titled debut. Joining the band at
The New Parish
on Wednesday, Mar. 18, is fellow East Bay rising star Bells Atlas, which bridges the gap between indie rock, Afro-pop, and jazz, creating a uniquely warm and entrancing sound. 9 p.m., free.
TheNewParish.com
—
Lenika Cruz