Whoohoo, the weekend is officially back by popular demand! Actually, most of you will probably spend the next three days watching Robin Williams movie marathons (R.I.P). But for those of you who have somehow already exhausted his oeuvre and would like to get outside and see the sun, here's a list of some other events going down (mostly) in the East Bay this weekend that will hopefully remind you that smiling and laughing are still allowed.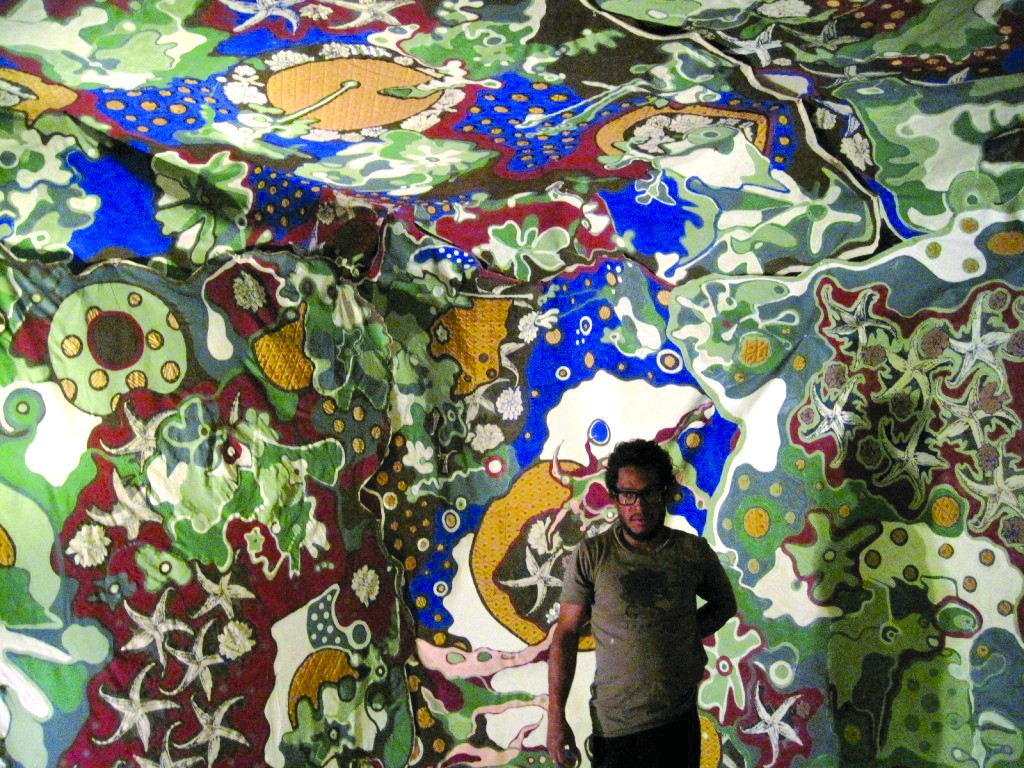 The Coup's Shadowbox
Whether he's at the mic, megaphone, or podium, Boots Riley is a skilled orator. The Oakland-based artist has made seven albums with Marxist hip-hop group The Coup, maintains a rigorous schedule of international speaking engagements, and regularly issues incisive political commentary on a swiftly changing Bay Area. Now, he's adding a new dimension to his creative endeavors. Riley dizzyingly describes his upcoming theater piece,
Shadowbox
, as a "multi-stage concert / dance party / theater / installation / haunted-funhouse." It will feature retooled music by The Coup, video projections by David Szlasa, and visual elements by Jon-Paul Bail. Ahead of its world premiere at
Yerba Buena Center for the Arts
, Shadowbox looms as an enigmatic and enticing interdisciplinary spectacle. Certainly, though, it wouldn't be a production of Riley's without making a persuasive case for insurrection.
— Sam Lefebvre
Saturday, Aug. 16, 5 & 9 p.m. $10, $35. YBCA.org


[jump]
Art Scavenger Hunt
This weekend the Oakland Art Murmur walking tour is doing something a little bit trickier than usual. The monthly art walk that leads participants through local galleries in various parts of town is hosting an all-ages scavenger hunt. Of course, the hunt will be focused around art, asking participants to figure out clues by engaging in examination and discussion of the works on display at participating galleries
Royal NoneSuch
,
Smokey's Tangle
, and
Interface
. This month's art walk, led by Susannah Magers of Royal NoneSuch, is themed "alternative spaces" — a promising title for those who are hoping to uncover a new dimension of the eclectic district. The event will be an opportunity for all members of the family to get excited about the art being made in their community, fueling their interest through guided investigation. And every scavenger hunt participant goes home with a prize inspired by the exhibits he or she saw, so you don't have to worry about any competitive kids (or adults) going home teary-eyed because they didn't do so great. Art is for everyone. 
— Sarah Burke
Saturday, Aug. 16, 1-4 p.m. Free.
OaklandArtMurmur.org
Grease Diner One Year Anniversary – New Paintings by Laurie Shapiro

It's difficult to say for sure that Laurie Shapiro's paintings aren't actually textiles, or even cut outs from the cloth-like skin congealed at the surface of a marbled dream-pool. The Oakland artist sews together screen-printed cloth embellished with acrylic accents to create almost quilt-like compositions of bold figures and patterns. They represent Shapiro's personal experiences, employing a psychedelic aesthetic that indicates what the world might look like though water-filled kaleidoscope goggles. Shapiro is also one half of the duo that runs
the Grease Diner
, a screen-printing studio, art gallery, and gift shop that turns one year old this month. To celebrate the anniversary, Shapiro will be showing a number of her pieces in the space's gallery, as well as transforming the studio space into an immersive installation of her work. With the smallest component measuring 5 feet squared, and the largest at more than 27 feet long, the installation will invite viewers to step inside Shapiro's paintings as they drape together to form a fort-like shelter. While the works in the gallery will remain up through the fall, Shapiro's installation will only be up through August 17. It will be unveiled at the Grease Diner anniversary party, which takes place from 6-10 p.m. on Friday, August 15. 
— S.B.
Free. TheGreaseDiner.com
The Orb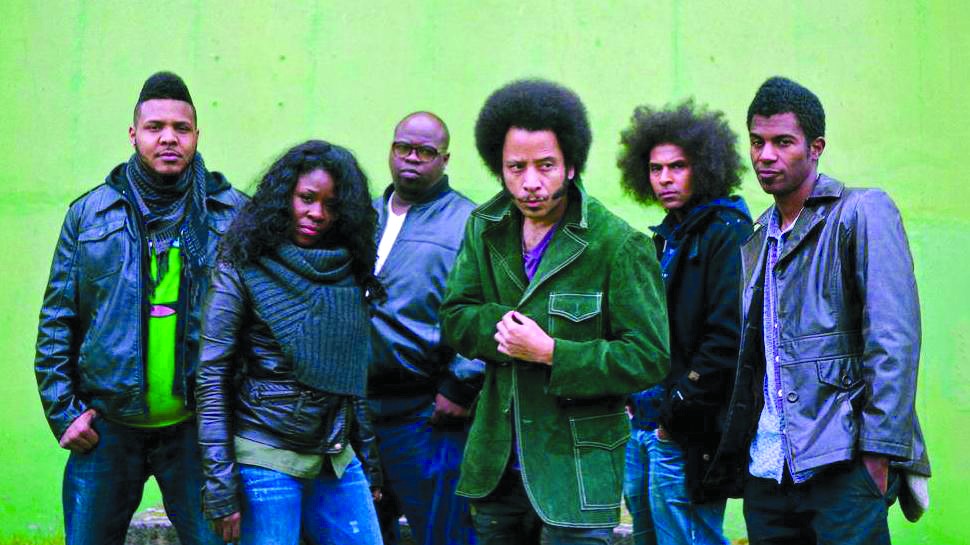 Long-running English electronic outfit The Orb is often credited with spawning ambient house, a minimal, atmospheric, and soothing stylistic foil to dominant strains of rave in the 1990s. Psychedelic music — especially the German take on head music, krautrock — obviously influenced The Orb, while the studio effects on dub reggae records were another clear precedent. Decades and several cataclysms in the world of electronic music later, The Orb returned to its initial influences in the most literal way. In 2010, it collaborated with Pink Floyd guitarist David Gilmour for the hazy and understated Metallic Spheres. Next, The Orb connected with dub legend Lee "Scratch" Perry to make The Observer in the Star House, with Perry's vocals atop reggae-infused production. What's left for innovators to do but go way back? 
— S.L. 
Club Leo's. Friday, Aug. 15, 8 p.m. $15, $20. ClubLeos.com
The Umoja African Festival & Suru Soccer Tournament
Umoja is Swahili for "unity," as well as the name of a cultural celebration that aims to bring together the various communities of African diaspora that exist in the Bay Area. Last year was the inaugural organization of the gathering — which is the first pan-African event of its kind in the area — and the second annual festival will take place this weekend at
Lowell Park
. One of Umoja's many thoughtful goals is to provide a well-rounded representation of African culture. That means the event will feature live music from a diverse lineup of African performers (such as Lagos Roots, FreshIsLife, and Piwai), an array of vendors from the community, an eclectic platter of African foods, and (most importantly, for many) a soccer tournament between leagues from all over the Bay Area. The festival also aims to welcome and serve members of the general West Oakland community in which the event takes place. This year, Umoja will further its advocacy for food justice and physical wellness by offering more space for local organizations to share information on topics such as local food sources and holistic medical treatment. It's sure to be a spirited event, with a spectacular musical culmination. 
— S.B.
Saturday, Aug. 16, 10 a.m.-7 p.m. Free. TheUmojaFestival.com
Looking for even more art events? Go see the sculpture/performance installation at
B4BEL4B
called
Islands of Flesh
on Friday, head to the opening of
Indelible Marks II
at
Faultline Art Space
 on Saturday, or try out  
fear of commitment
at n/a on Sunday. Bonus:
The 4th Annual Printmakers Picnic
  is also happening this Sunday at
Mosswood Park
. 
If you still hate all of these suggestions, we've got tons more, and these ones are all
FREE
!
Feed Us: Got any East Bay news, events, video, or miscellany we should know about? Holler at us at
[email protected]