The weekend is upon us once more. That means you've finally got time to blow off going to visit your aunt in Hayward again so that you can do all of these fun things instead! Whats on the menu? Films, films with beer, beer with plays, a play with Cajun food…and a whole bunch of rad poetry. Enjoy!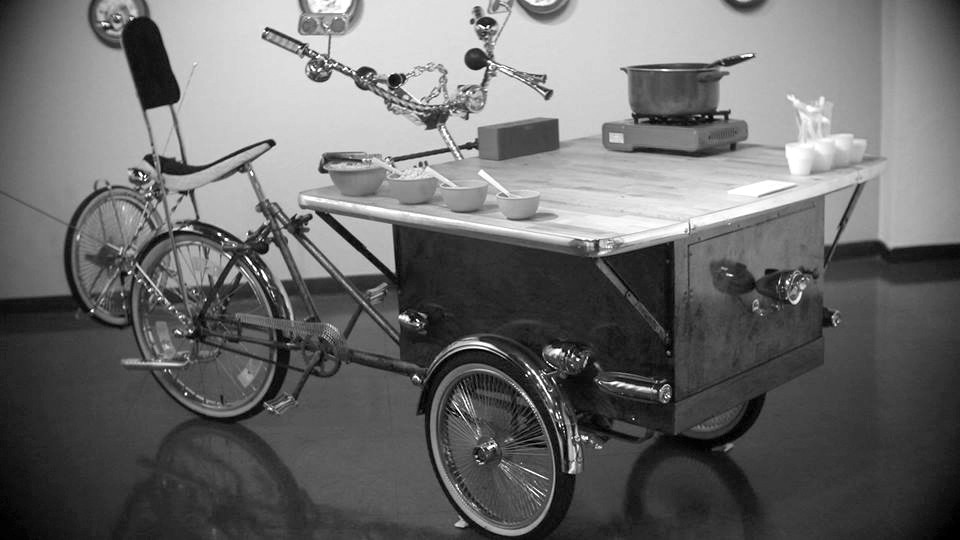 New Belgium Brewing Clips Beer & Film Tour 
Beer and outdoor screenings are two things that make summer undeniably better — even more so when they're paired together. The folks over at New Belgium Brewing — who bring you Fat Tire Amber Ale — picked up on that a few years back, and have been touring the country every summer since with a small festival that offers tastes of the company's more esoteric beers, an outdoor screening of fun short films, and food by local vendors. This Saturday, New Belgium is bringing the tour to
Martin Luther King Jr. Civic Park.
The brewery is offering its "Lips of Faith" series of brews, which features flavors as intriguing as Coconut Curry Hefeweizen and Yuzu Berlinerweiss. The films are hand-picked from a pool of New Belgium fan submissions and vary in theme, but will likely be entertaining enough after a few cold ones. Beer samples are $1.25, full beers are $5, and all of the proceeds go to Bike East Bay, a nonprofit that is dedicated to creating a more bike-friendly and bike-enthusiastic East Bay. 
— Sarah Burke
Saturday, Aug.9, 7:30-10:30 p.m. Free. NewBelgium.com

National Poetry Slam
It's psychologically healthy to give yourself goose bumps every once in a while — just to make sure all of those emotional juices are flowing. One of the surest ways to get that dose of chicken skin is to attend a good poetry slam. Luckily for the East Bay, the National Poetry Slam has chosen to travel to Oakland this week for its 25th annual championship tournament. The almost week-long event began Monday, August 4 and will continue until the slam finals take place on Saturday night. Seventy-two teams of slam poets from all over the country have traveled to Oakland to take part in the tournament and dozens of related events — including workshops, open mics, and performances — around the city. An array of passes are available, providing various levels of access to events and slams, including tickets for those who are only interested in seeing the final faceoff at the
Scottish Rite Center Theater
. The Bay Area has a thriving slam poetry landscape of its own, and the first-ever National Poetry Slam took place in San Francisco, but this is the first time that the best slam poets in the country are gathering in Oakland to pull on heartstrings. 
— S.B.
Saturday, Aug. 9, 8-10 p.m. $15-$90. NPS2014.PoetrySlam.com
[jump]


Holding Court 
Playwright Anne Galjour will share her experience of Cajun culture by performing a portion of her award-winning play, Hurricane, alongside a supper of bayou favorites at
FuseBOX
this Saturday. Hurricane takes place on Louisiana's Gulf Coast circa 1993 — where the BP oil spill and Hurricane Katrina would later wreak havoc. "The culture is in jeopardy," said Galjour. "I don't know if it's going to be there in fifty years. The place is pretty much a sacrificial zone for oil." She'll be dishing up peas and eggs in a roux — a comfort food commonly served in the summer in Louisiana — and a "poor woman's gumbo" made with chicken. Food will be served from a low-rider bicycle tricked out with a butcher-block counter and a portable gas range — a work of art in itself. Commissioned by the San Jose Museum of Art, the bicycle is a work by Karimi Robertka, titled "The LowRider Bicycle Kitchen Cart: CounterRevolutionaria." The event is part of FuseBOX's ongoing Saturday summer series, and admission gets you the Happy Hour Skewer of the day and tastings from the cart. — Cynthia Salaysay
Saturday, Aug. 9, 4-5:30 p.m. $10.
FuseBoxOakland.com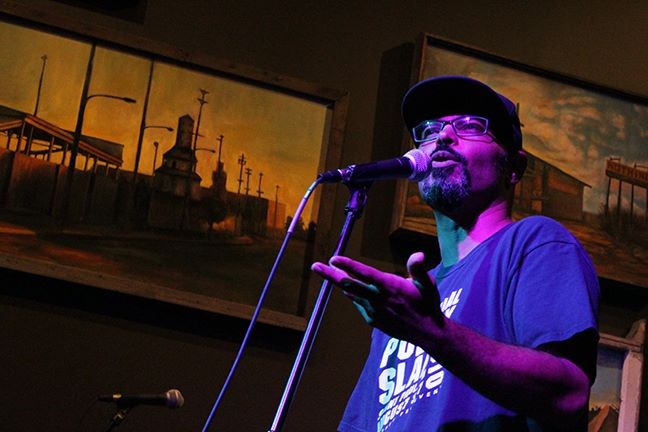 Shapeshifters Cinema presents: tooth
For those looking for an unconventional viewing experience, Shapeshifters Cinema offers an "expanded cinema" night every second Sunday at the
Temescal Art Center
. That means experimental films and video art, often with a live performance element. This month, curators Gilbert Guerrero and Kathleen Quillian are featuring the Oakland-based artist "tooth." The filmmaker and performance artist, who also runs a free venue for screening experimental films in West Oakland called Black Hole Cinematheque, will be presenting three of his most recent projects. As Quillian described it, the artist will be using multiple projectors to layer images captured on 16mm celluloid film to evoke a metaphysical experience by highlighting the materiality of the medium. "He's interested in the trance-like qualities you get from sitting in a room with a bunch of people in the dark and watching this flickering image in front of you," she said.
 — S.B.
Sunday, Aug. 10, 7:30-9:30 p.m. free. ShapeShiftersCinema.com


Splathouse Double Feature with The Sadist and Eegah!

This is the last weekend to see Impact Theatre's
Splathouse Double Feature with The Sadist and Eegah!
at
LaVal's Subterranean Theater
. It is many things — a film, a live performance, a recreation of two real, cheesy, low-budget horror flicks from the Sixties, and a parody of those flicks. It's sort of Mystery Science Theater 3000-esque, but with theatrics in place of the humorous commentary. As a production, Splathouse involves the most mockable elements from B movies — the overacting, the discontinuity of scenes, the crappy special effects, etc. — and combines them with a thespian's flair. While Splathouse's re-envisioning of two silly horror films is certainly tackled with eye-bulging aplomb, the rub is that they don't take it far enough. In the first play, The Sadist, partly, this is the fault of the original film itself, which is generally lauded as a decent thriller for its time. Plus, the film enjoys cinematography by one of the most influential Directors of Photography in history, Vilmos Zsigmond. In other words, it was perhaps not very amenable to satirical reshaping as a condensed play. Eegah!, Splathouse's second feature, does this much better. The opportunities for humor were rife, and live show directors P.D. and the Bug took full advantage of the film's circus-y overcompensation. The screening portions of the production, while perhaps ultimately unnecessary, were spot-on, and Edwin Fernando Gonzalez captured the mise-en-scènes faithfully, down to the creepy black-and-white close-ups of The Sadist and Eegah!'s color-saturated California landscapes. And the cheesy props and amateurish acting all add to the production's entertaining spoofiness. All in all, Splathouse is a fun, if at times lightweight, riff on a bygone movie genre that lends itself well to theatrics, silliness, and lowbrow shock value. 
—Anna Pulley
Thursday-Saturday, 8 p.m. $10-$25. ImpactTheatre.com