Stories you shouldn't miss for Jan. 31, 2018: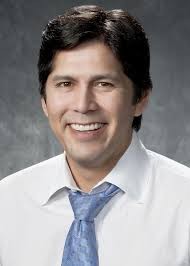 1. Millions of Californians
would get a tax break under a bill that won approval in the state Senate and would overturn a portion of President Trump's tax plan
, reports Katy Murphy of the Bay Area News Group$. Trump's new tax law, signed last month, greatly reduces tax deductions and write-offs on federal tax returns, thereby raising taxes on millions of California homeowners. But legislation by Senate leader Kevin de León, D-Los Angeles, would circumvent the new law by turning most state taxes into charitable donations, which can be deducted on federal tax returns. The Trump administration is expected to challenge California's plan if it's enacted.
2. California cannabis businesses
would be able to operate more safely under a banking plan
proposed by state Treasurer John Chiang and state Attorney General Xavier Becerra, reports James Rufus Koren of the
LA Times
$. Under the proposal, the state would create a public bank that pot businesses could use rather than having to deal in cash. Currently, weed businesses can't use regular banks because marijuana remains illegal under federal law.
3. It will cost
$34 million to retrofit Lum Elementary School in Alameda
, which closed last year because it's seismically unsafe, reports Peter Hegarty of the
East Bay Times
$, citing a new school district report. Alameda school officials said the district can't afford the $34 million pricetag. Building a new school at the same site would cost $33 million.
4. Walgreens agreed
to pay $2.25 million to Bay Area counties
"to settle a civil suit after inspections found the company sold expired infant formula and charged shoppers for items at higher prices than advertised," reports Jenna Lyons of the
San Francisco Chronicle
$.
5. President Trump said last night that
he intends to release a highly disputed memo on the Russian-collusion investigation that was drafted California Congressmember Devin Nunes, R-Visalia
, the
Washington Post
$ reports. Top Department of Justice and FBI officials have urged the president and Congressional Republicans not to release the memo because they say it's inaccurate and misleading. Republicans have refused to release a competing memo from Democrats that is designed to correct the record.
6. And President Trump's top health official – Dr. Brenda Fitzgerald, director of the Centers for Disease Control –
has resigned amid a conflict-of-interest controversy over her purchase of tobacco stocks
, Politico reports.
$ = news stories that may require payment to read.