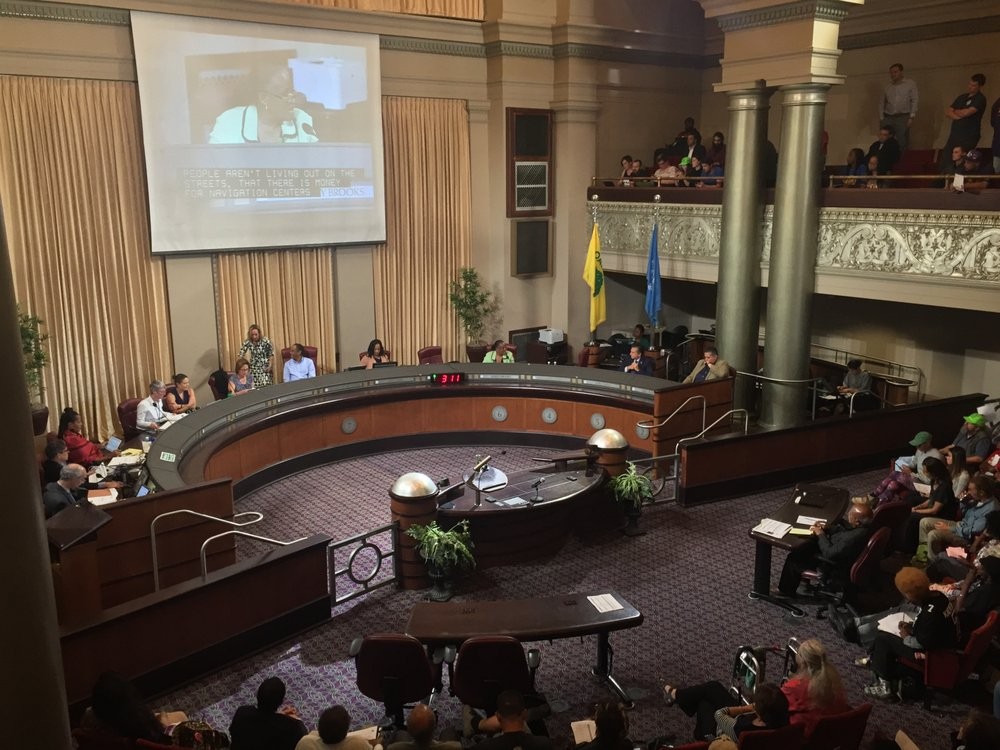 News you don't want to miss for June 26:
1. After seven hours of debate and acrimony between some councilmembers and city administration, the
Oakland City Council approved a two-year budget early Tuesday morning
, the
East Bay Times
reports. Amendments by Council President Rebecca Kaplan and Councilmember Nikki Fortunato Bas would have allocated up to $4.2 million in funding for city workers, but each failed, setting up the potential for labor strife on the horizon. $$
2. Following San Francisco's lead, the
Oakland City Council Public Safety Committee moved forward legislation to the full council to ban the purchase of facial recognition software in Oakland
, including the police department, the
San Francisco Chronicle
reports. $$
3.
Taj Reid, the son of Oakland Councilmember Larry Reid, was sentenced in U.S. District court to one year in prison for rigging a government bidding process in 2013 and bribery
,
SFGate
reports.
4. The Alameda County grand jury report released Monday continues to take heat for a number of questionable assumptions and factual deficiencies. Add BART to the list.
The transit agency said the percentage of fare evaders is 5 percent, not 15 percent as stated by the grand jury, which was critical of BART
, the
San Francisco Chronicle
reports.
5.
Warriors forward Andre Iguodala, while promoting his book, said the team priced out true basketball fans in favor of wealthy Silicon Valley techies
,
SFGate
reports. Iguodala also said the Warriors minority owner who pushed an opposing player during the NBA Finals showed his true colors and probably wouldn't have shoved the player if he was white.
$$ = Stories you may have to pay to read.