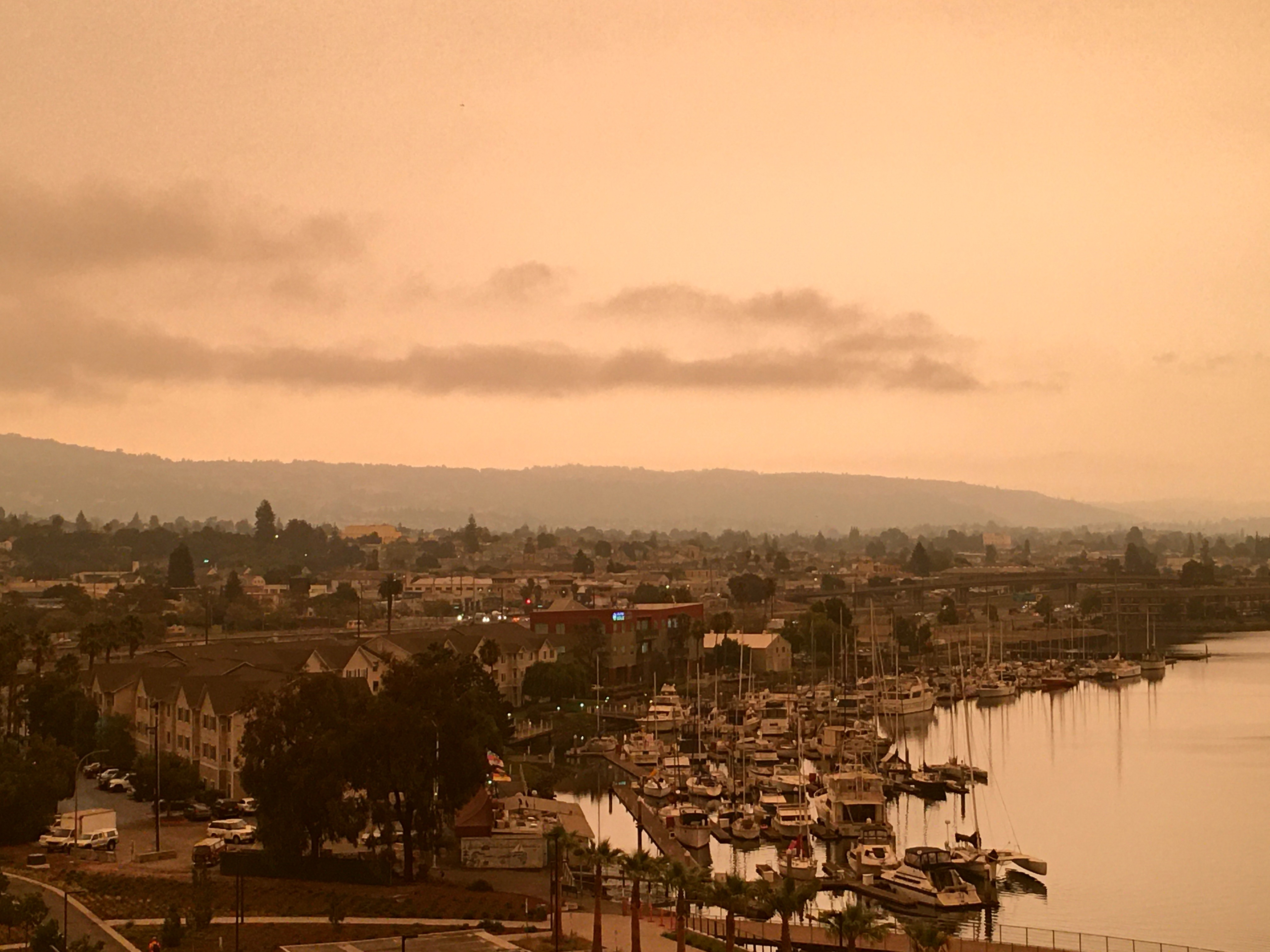 News you don't want to miss for Sept. 9:
1.
Smoke from several wildfires and a marine layer acting as a buffer led to Instagram-able apocalyptic scenes all over the Bay Area on Wednedsday
,
SFGate
reports.
2.
BART will begin adding more trains during peak commute hours starting on Sept. 14
, the
San Francisco Chronicle reports
. The move is good news that follows months of plummeting BART ridership after the shelter in place was ordered in March. $$
3.
Oakland could name a new police chief relatively soon
, the
San Francisco Chronicle
reports. The search to replace fired police chief Anne Kirkpatrick includes the Oakland Police Commission for the first time, and could yield finalists this month. The application window ends this Friday. $$
4.
Oakland firefighters found no radiation from an out-of-state delivery to a scrap metal business in East Oakland on Wednesday morning
, the
East Bay Times
. The incident, however, led to no evacuations on Railroad Road. $$
5.
An Alameda County sheriff's lieutenant admitted he should not have used a chain to handcuff a 20-year-old Fremont man in jail
, the
East Bay Times
. The chain was later used by the inmate to hang himself.
6.
Crime is up in Piedmont by 62 percent over a year ago, its police chief said
, the
East Bay Times
reports. Piedmont has experienced 168 reportable crimes, up from 108 during the first two quarters of last year. $$
$$ = Stories you may have to pay to read.