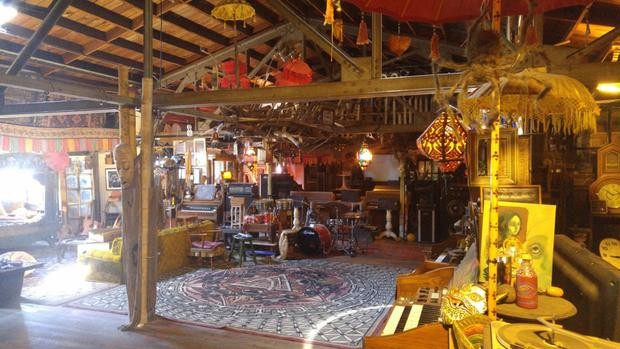 Stories you shouldn't miss for Nov. 15, 2017:
1. An Alameda County Superior Court judge said
Oakland had a "mandatory duty" to deal with the building and code violations at the Ghost Ship warehouse
before it burned down last year, killing 36 people, reports Kimberly Veklerov of the
San Francisco Chronicle
. The ruling by Judge Brad Seligman, if upheld, opens the door for a huge financial judgment against the city in lawsuits filed by victims' family members. The decision also could prompt the city to shut down artists' warehouses throughout Oakland that are not in compliance with city building and safety codes.
2.
Two former top University of California officials improperly interfered in a state audit
 earlier this year, reports Nanette Asimov of the
San Francisco Chronicle
$, citing the results of an independent investigation. The two ex-officials, Seth Grossman, chief of staff to UC President Janet Napolitano, and Bernie Jones, Grossman's deputy, worked with UC campuses to change their responses to an audit survey. Grossman and Jones recently resigned.
3. A gunman
killed four people on Tuesday and injured at least two children
in a shooting spree that began near his home in Tehama County, north of Sacramento, and then continued at a local elementary school, the
San Francisco Chronicle
reports. The killer, Kevin Janson Neal, shot at the school after school officials alertly locked down the campus. Neal was later killed by law enforcement officers.
4. Three paint companies — Conagra, NL Industries, and Sherwin-Williams —
must pay hundreds of millions of dollars to clean lead paint from homes in Alameda, San Francisco, San Mateo and seven other counties
built before 1951, under a ruling by a state appellate court, reports Bob Egelko of the
San Francisco Chronicle
. The court ruled that the paint companies knew that lead paint is toxic when they advertised the product before 1951.
5. A judge sentenced Daniel Rush, a former chair of the Berkeley Medical Cannabis Commission,
to 37 months in prison for fraud and money laundering
, reports Frances Dinkelspiel of Berkeleyside. Rush, who is also a former union organizer, pleaded guilty in June "to one count of violating the Taft-Hartley Act, one count of honest services fraud, and one count to commit structuring and money laundering."
6. And Senate Republicans
have decided again to try to repeal aspects of Obamacare by amending their tax cut plan
,
The New York Times
$ reports. Republicans are proposing to eliminate the individual mandate, which requires people to buy health insurance, as part of their tax overhaul, which gives large tax cuts to the wealthy and corporations.
$ = news stories that may require payment to read.