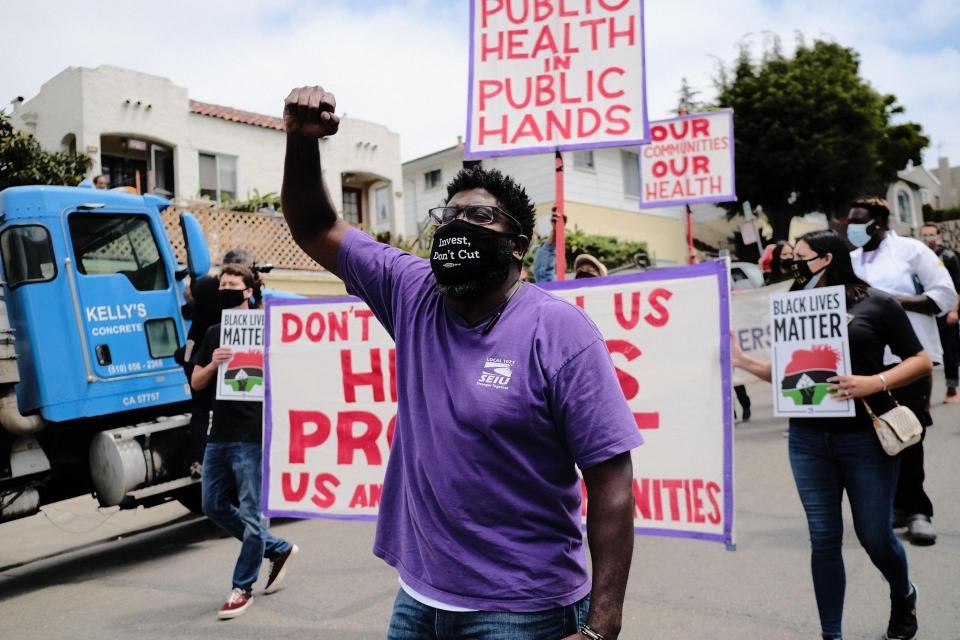 News you don't want to miss for Oct. 7:
1.
Three thousand nurses and health care workers at Alameda Health System hospitals in Oakland, San Leandro, and Alameda began a five-day strike on Wednesday
, KPIX reports. A lack of trust between the unions and management, along with disagreements over pay increases, has fueled the need for the strike, union leaders said.
2.
Acrimony between Alameda Health System, the unions, and even the Alameda County Board of Supervisors was on full display on Tuesday
, the
East Bay Citizen
reports. County supervisors blasted the health care provider and voiced unanimous support for potentially absorbing Alameda Health System back under the board's full direction in the near future.
3.
U.C. Berkeley scientist Jennifer Doudna won the Nobel Prize for chemistry, along with French microbiologist Emmanuelle Charpentier
,
The New York Times
reports. Doudna is world-renowned for developing the revolutionary gene-editing tool, known as CRISPR-Cas9. $$
4.
Alameda County and the Oakland Athletics finalized the sale of the county's half of the Coliseum complex for $85 million
, the
East Bay Citizen
reports. Oakland owns the remaining half of the 155-acre property. The deal is another step toward the team's goal of building a privately-financed waterfront ballpark at Howard Terminal,
5.
Oakland is moving toward a ban on police using chokeholds on suspects
, the
East Bay Times
reports. Oakland police is supportive of the ban, but disagreements over a specific policy persist. $$
6. Sen. Kamala Harris, the Berkeley native and former Alameda Count prosecutor, takes on Vice President Mike Pence in the only Veep debate of the November Election.
After disapproving, Pence agreed to allow a plexiglass barrier on the debate stage in an effort to protect the candidates from the coronavirus
, CNN reports.
7.
The A's hope to stave off elimination from the playoff this afternoon after dropping the first two games of the best-of-five series with the Houston Astros
, the
East Bay Times
reports. The A's will send rookie lefthander Jesus Luzardo to the mound at Dodger Stadium.
$$ = Stories you may have to pay to read.