Stories you shouldn't miss: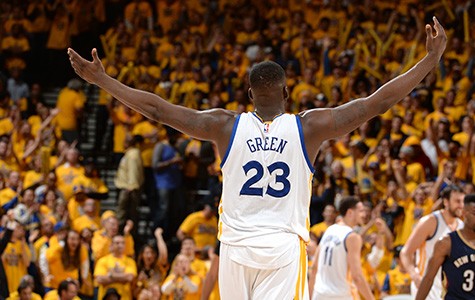 1. The Golden State Warriors won their first NBA championship in forty years last night, beating the Cleveland Cavaliers, 105-97, and winning the series four games to two. The
Chron
reports that fans
celebrated peacefully in Oakland
following the historic victory, and that fears of rioting proved unfounded. The Warriors victory celebration parade will be held on Friday in Oakland.
2. Dry rot may have
caused a wooden balcony to collapse in Berkeley yesterday, killing six young people
, including five 21-year-old students visiting from Ireland, the
Chron
reports. The newspaper quoted experts who said that based on a preliminary examination, the balcony appeared to been weakened by dry rot, likely caused by inadequate sealing during construction. The Kittredge Street apartment complex was completed in 2007. The city has red-tagged other balconies on the structure.
[jump]
3. Democratic legislators
largely capitulated to Jerry Brown in a budget deal
, abandoning their push to increase expenditures by $749 million above what the governor had proposed, the
SacBee
$ reports. The deal only includes $61 million in extra spending. Lawmakers also agreed to use the governor's conservative revenue projections.
4. Police are investigating poultry producer Foster Farms after an undercover video made by animal rights activists showed "
some chickens being slammed upside-down into metal shackles, punched, and having their feathers pulled out while they were still alive
" at a company factory farm slaughterhouse in Fresno, AP reports (h/t Rough & Tumble).
5. And the US government
has ordered the elimination of trans fat
, which causes heart disease, from the nation's food supply over the next three years, the
Chron
$ reports.