Stories you shouldn't miss: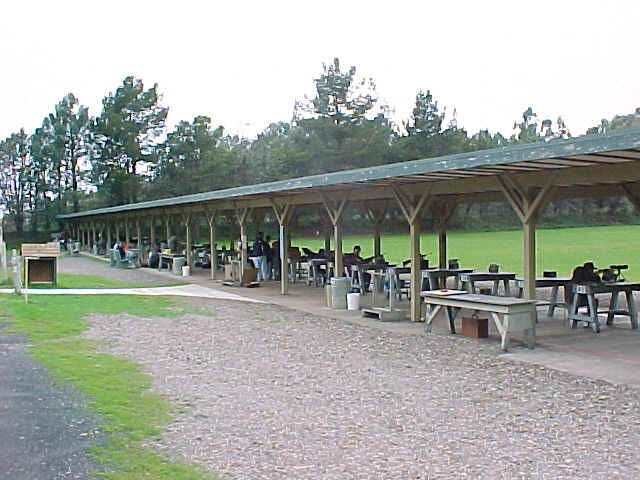 1. The East Bay Regional Park District board of directors
voted unanimously to close the Chabot Gun Club because of concerns over widespread pollution from lead bullets
in Anthony Chabot Regional Park, the
Chron
reports. Toxic lead from bullets fired at the range over the years has been leaching into nearby Lake Chabot. The cost to taxpayers to clean up the lead contamination could range between $2 million and $20 million.
2. The Sierra snowpack
was at just 83 percent of normal on March 1, thereby deepening concerns that California will not emerge from its punishing drought anytime soon
, the
LA Times
$ reports. State officials have said that the snowpack will need to be at least 150 percent of normal on April 1 for the drought to over, meaning that California would need to experience a record wet month in March.
3. The
good news
is that a series of storms is expected to begin rolling into Northern California tomorrow and could bring up to six inches of rain in Bay Area cities over the next ten days, the
Chron
reports. Higher elevations are forecast to receive up to ten inches of precipitation.
[jump] 4. A plan to
build secure storage containers for homeless people in Berkeley likely will be costly
— an estimated $350,000 a year, plus $50,000 in startup costs, Berkeleyside reports. Under legislation approved by the Berkeley City Council in December, the city can't implement new rules that ban homeless people from piling up their possessions on sidewalks until the storage container program is up and running.
5. San Francisco District Attorney George Gascón
has filed seventeen criminal charges against three sheriff's deputies who ran a fight club inside San Francisco jail
, pitting inmates against each other in brutal matches, the
Chron
reports. One of the deputies, Scott Neu, allegedly told inmates that they would be "handcuffed, maced, beaten, or shocked with a stun gun if they refused to pummel each other for his entertainment."
6. And presidential candidate Hillary Clinton
took a commanding lead in the race for the Democratic nomination on Super Tuesday,
winning seven of the eleven state primaries and caucuses. Bernie Sanders won four. On the Republican side, Donald Trump
also won seven state contests, and appears to be on his way to winning the GOP nomination
.