Stories you shouldn't miss:
1. The Oakland school district
is considering a plan that would make it easier for parents to enroll their children in charter schools in the city
, the
Chron
reports. The proposal, which is heavily supported by wealthy backers of charter schools, would allow parents to sign up for charter schools when they're filling out school district enrollment forms. Currently, parents must go to the actual charter school to enroll. Opponents of the proposal say the district should not be promoting non-unionized schools.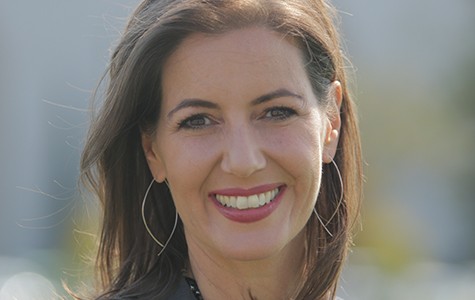 2. Mayor Libby Schaaf may attempt to block the construction of a giant coal terminal at the former Oakland Army Base by
declaring that shipping coal through West Oakland presents a serious health hazard
, the
Chron
$ reports. A clause in the contract between the city and Army Base developer Phil Tagami allows the city to modify the deal's terms if the development is "substantially dangerous to … health or safety" of local residents. Schaaf maintains that Tagami has gone back on a promise that coal would not be shipped through the new terminal at the Army Base.
3. Schaaf and Richmond Mayor Tom Butt
are traveling to Paris this week to attend the UN Climate Change talks
, the Bay Area News Group$ reports. Schaaf plans to talk about the efforts of cities to combat global warming, while Butt is scheduled to give a presentation about cities that have created clean energy consortiums. Richmond is part of Marin Clean Energy — a consortium that has replaced PG&E as the city's energy provider.
[jump] 4. The Berkeley City Council
voted 6-3 last night to finalize a plan to crack down on some behavior by homeless people
, the
Chron
reports. The plan bans taking up more than a 2-square-foot space on the sidewalk, and strengthens an existing prohibition on public urination and defecation.
5. And Facebook founder Mark Zuckerberg
announced that he will set aside 99 percent of stock in the company — valued at about $44 billion — for philanthropic efforts
, the Bay Area News Group$ reports.