Stories you shouldn't miss: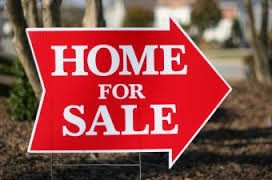 1. Oakland's housing market
is getting worse at a faster rate for low- and middle-income buyers than any other major city in the nation
, the
Mercury News
$ reports. From 2012 to 2016, Oakland's unaffordability rate grew 29 percent, the biggest gain among major areas, according to a report by Trulia. The typical buyer of a starter home in Oakland — defined as being in the bottom third in price in a city — must now spend 69 percent of his or her household income on housing.
2. PG&E has
eight hazardous leaks in its natural gas storage fields in California
, the
LA Times
$ reports. However, the California Public Utilities Commission has yet to disclose where those leaks are. The revelation about PG&E's problems were part of a report released by the CPUC showing that there were 229 gas leaks in the state. The CPUC characterized most of the leaks as minor — except for PG&E's, which the agency classified as safety hazards.
[jump] 3. The University of California Board of Regents is scheduled to take up a controversial proposal today that
would equate anti-Zionism — including criticism of Israel — with anti-Semitism, and classify it as discriminatory speech on campus
, the
Chron
$ reports. The proposal is being pushed by some pro-Israel students and is strongly opposed by those who view it as an infringement on their free speech rights.
4. UC Berkeley Law School appointed acclaimed
law professor Melissa Murray as interim dean of the school
, the Bay Area News Group$ reports. Murray is the first African-American woman named to the post, and will replace Sujit Choudhry, who stepped down recently because of a sexual harassment scandal.
5. A water district that represents Big Ag in California
is demanding that two top water managers in the state recuse themselves from voting on Governor Jerry Brown's giant water tunnels plan
, the
SacBee
$ reports. San Luis & Delta-Mendota Water Authority contends that state water board chair Felicia Marcus and board member Tam Doduc are biased because they're both on record saying that the fragile Sacramento-San Joaquin Delta, which could be severely impacted by the tunnels, needs to be protected.
6. And state lawmakers are proposing legislation to
regulate so-called "expiration dates" on food in effort to reduce waste
, the
Chron
reports. Currently, labels such as "best by" or "sell by" have no real meaning, are unregulated, and typically refer to when a manufacturer thinks its product will taste best. The proposed legislation "would require manufacturers to give food one of two labels in California: 'Best if used by' would indicate when a food will be at its best quality, and 'expires on' would be used solely on highly perishable foods. The latter would signify the date that they should no longer be eaten."