Stories you shouldn't miss: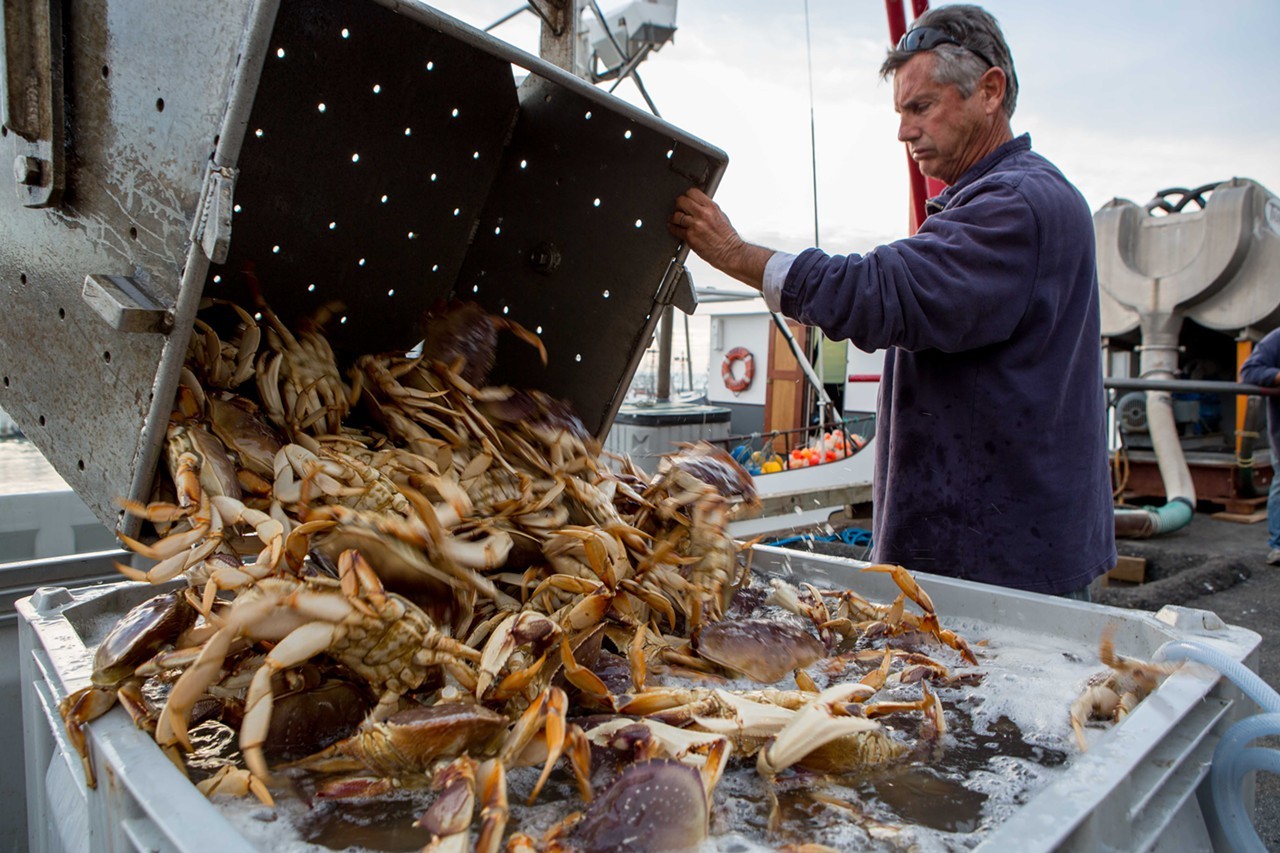 1. California health officials said
people should not eat Dungeness crab and rock crab because the shellfish are tainted with a potentially fatal toxin
, the
Chron
reports. The toxin — domoic acid — is being produced by a massive algae bloom along the West Coast, likely caused by extremely warm ocean waters. The toxic outbreak threatens this year's Dungeness crab season and almost certainly will delay it. It's supposed to start on Saturday. Domoic acid, in small amounts, causes vomiting, diarrhea, abdominal cramps and headaches. Severe poisoning can lead to permanent short-term memory loss, coma, seizures, and even death. The rock crab season has been closed for the year.
2. Airbnb
cruised to victory yesterday
in San Francisco's elections, after the company spent more than $8 million to defeat a measure that sought to tighten the city's restrictions on short-term housing rentals. The
Chron
reports that Measure F, which would have reduced the maximum length of stay in rentals per year from 90 days to 75 days and allowed neighbors to sue each other, lost 55 percent to 45 percent.
[jump]
3. San Francisco voters also
turned down a proposal to halt luxury housing construction in the city's Mission district
for eighteen months, the
Chron
reports. However, voters
overwhelmingly approved a $310 million affordable housing bond measure
.
4. San Francisco Mayor Ed Lee, a moderate who faced no serious opposition from the city's progressive bloc,
won easy reelection
, the
Chron
reports. But progressive Aaron Peskin
won a spot on the board of supervisors
. Another progressive, Sheriff Ross Mirkarimi,
lost his reelection bid
following a series of scandals.
5. And Oakland city officials 
will travel to the NFL's owners meeting in New York next week to present the city's plan for a new stadium for the Raiders in Oakland,
the
Chron
reports. The city's newest plan was developed by Mitchell Ziets from Tipping Point Sports; Mayor Libby Schaaf has vowed to not use public dollars on stadium construction.