Stories you shouldn't miss:
1. Federal officials have decided to
reduce housing aid to low-income residents in Oakland because they claim that rent prices have declined in the city
— even though real estate experts say the opposite is true and that rents have been skyrocketing, the
Chron
reports. It's not clear how officials from the US Department of Housing and Urban Development came to the conclusion that rent prices are going down, but affordable housing activists contend that HUD is just seeking to slash aid to poor people. The median rent price in Oakland is now $2,650 a month, according to Zillow, nearly 40 percent higher than it was two years ago, and yet HUD claims that rents have dropped slightly in the city. HUD's move promises to force the displacement of more low-income people from Oakland.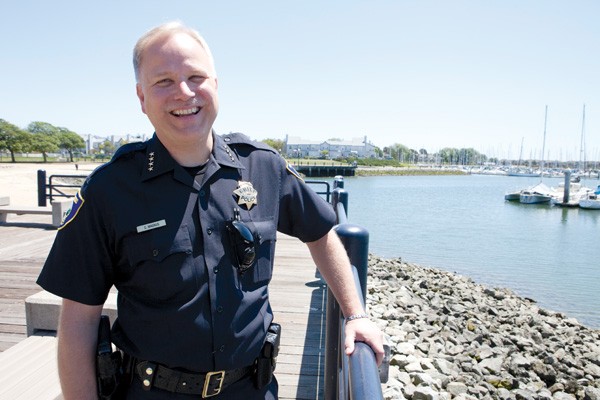 2. Richmond Police Chief Chris Magnus, widely regarded as the most progressive chief in the Bay Area,
is a finalist to become Tucson's new police chief
, the
Chron
 reports. It's not clear why Magnus is seeking to leave Richmond, which has experienced a dramatic drop in crime since he took over the police department in 2006. Magnus gained notoriety last year when he participated in a Black Lives Matter protest — a move that angered rank-and-file cops in Richmond.
3. The San Francisco County Board of Supervisors
voted unanimously to reaffirm the city's sanctuary status for undocumented immigrants
, the
Chron
reports. The board's vote effectively affirmed that Sheriff Ross Mirkarimi did nothing wrong earlier this year when he released Juan Francisco Lopez-Sanchez, the Mexican national who later killed Kathryn Steinle of Pleasanton. Mirkarimi correctly released Lopez-Sanchez — and did not inform federal immigration officials about it — under San Francisco's sanctuary law because Lopez-Sanchez had not been convicted of a violent felony during the past seven years.
[jump]
4. Sacramento Mayor Kevin Johnson, who has been increasingly 
under fire for an alleged sex scandal, announced that he will not seek reelection
, the
SacBee
$ reports. Over the years, Johnson has been accused of molesting young women, and ESPN recently killed a documentary on Johnson because of the scandal.
5. Vice President Joe Biden also announced this morning that
he will not run for president of the United States
, thereby ending months of speculation about his possible candidacy, the AP reports. Biden's decision means that the Democratic presidential nomination contest will be a two-person race: Hillary Clinton versus Bernie Sanders.
6. Thousands of UC Berkeley students
are protesting the termination of a wildly popular math instructor
, Alexander Coward, the Bay Area News Group$ reports. Coward believes that Cal refused to renew his contract because other math professors were concerned that students wouldn't take their classes because of his popularity.
7. And Oakland restaurant
Commis, owned by renowned chef James Syhabout, is now a two-star restaurant under Michelin's prestigious rating system
, the Bay Area News Group$ reports. Commis is the only eatery in Oakland to receive a starred rating.