The four year-old federal crackdown on state-legal medical cannabis businesses in California may be over. On Monday, widely respected United States District Judge Charles R. Breyer
lifted
an injunction against the Marin Alliance for Medical Marijuana and its operator Lynette Shaw. In doing so, Judge Breyer set case precedent which will almost certainly be used by Harborside Health Center and Berkeley Patients Group in their fight against federal forfeiture.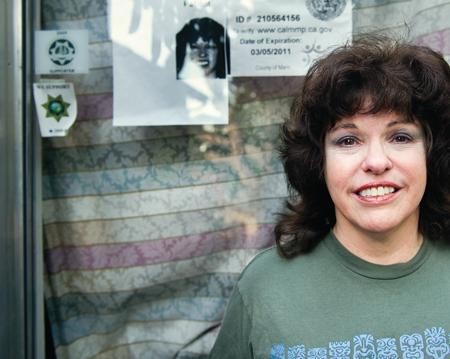 Breyer ruled that Congress meant what it said it meant when it de-funded the Department of Justice's war on medical marijuana in December, and again in June: to back off of state-legal medical pot.
The DOJ has been interpreting the historic Rohrabacher-Farr Amendment far more narrowly — continuing to prosecute state-legal operators.
Breyer called Justice's reading of the Cromnibus spending rider passed in December "tortured." Breyer agreed with the plain reading of the law — preventing the DOJ from "interfering" with the "implementation" of state medical marijuana laws.
[jump] Credit goes to Shaw's attorney team led by Greg Anton. Anton filed what was considered a long-shot request to lift the injunction in June. Anton got a hearing in federal court in August. Anton told NBC Bay Area this week after the ruling came out: "The law is clear there will be no funds expended for interfering with California state medical marijuana laws."
Shaw told me she feels as if "we won the war and I'm the first POW to be released." … "It really is a landmark, precedent-setting ruling that secures the safety of all my god-children: every [state-legal] club in the nationl every club owner."
Dan Riffle, director of federal policies for the Marijuana Policy Project (MPP) stated in a release: "This is a big win for medical marijuana patients and their providers, and a significant victory in our efforts to end the federal government's war on marijuana. Federal raids of legitimate medical marijuana businesses aren't just stupid and wasteful, but also illegal."
The ruling is contingent upon continued approval of Rohrabacher-Farr. The US House of Representatives passed the amendment again in June 2015, with 23 more votes than last year — including 67 Republicans. The Senate Appropriations Committee also approved it. "It is expected to be included in any compromise legislation funding the government for the next fiscal year," stated MPP.
"While an annual appropriations rider is a way to temporarily work around broken federal marijuana laws, Congress needs to take concrete steps to permanently resolve the tension between state and federal marijuana laws. Virtually every presidential candidate from both parties has said states should be able to determine their own marijuana laws, and multiple bills are pending in Congress that would allow them to do so. It is long past time those bills got the hearings and votes they deserve," Riffle stated.
The Marin Alliance was the oldest operating dispensary in the state when US Attorney Melinda Haag shut Shaw down in 2011. As part of the crackdown, Haag resurrected a decades-old federal injunction against Shaw. Shaw has been a medical cannabis pioneer since the Nineties.
The ruling promises to spur thousands of motions in other cases involving state-legal medical cannabis industry members who've been prosecuted by the federal government — federal prisoners who petition for release; active dispensaries; locally licensed growers, and more.
Shaw, for her part, is making plans to open another dispensary. "I'm looking for some serious investors now. I'm a safe bet and I'm fed-proof."