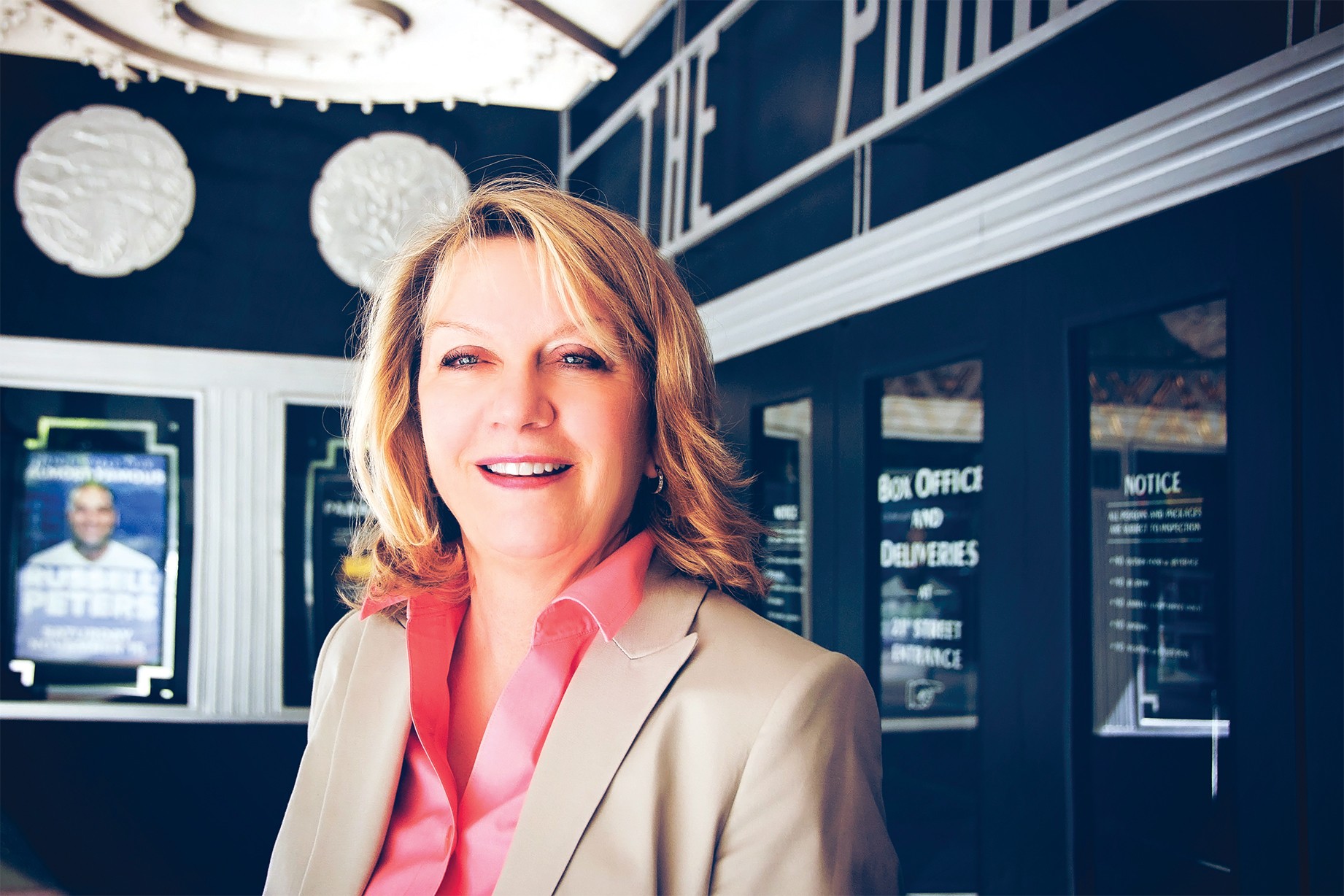 On his first day at work in Oakland City Hall, Robert McMenomy sensed something strange in the City Auditor's Office. McMenomy had spent close to 30 years investigating fraud for the FBI and joined the city auditor's office in April 2016 to run Oakland's whistleblower program. But he said he soon realized that the auditor's office, which is in charge of investigating city agencies and programs and preventing the waste of public funds, was wrought with stress, paranoia, and secrecy.
"The atmosphere was just — tense," recalled McMenomy, who was hired as the audit manager running Oakland's Fraud, Waste, and Abuse Prevention Program.
In the office's conference room, a white noise machine buzzed loudly to ensure conversations weren't overheard. And by the time McMenomy came on board, City Auditor Brenda Roberts had severely limited the roles of two managers who initially interviewed him for the position — Executive Assistant Timothy Knight and Audit Manager Mary Seymour.
McMenomy said he also soon learned that Roberts, who was elected in 2014 to replace longtime City Auditor Courtney Ruby, had dissolved the chain of command and demanded all employees report directly to her rather than the managers who typically oversaw their work. According to McMenomy and several other former employees, Roberts wanted total control and oversight of any work being done.
[pullquote-1]
The office's productivity had also plummeted: It was slow to publish audit reports and conduct investigations that were critical to fulfilling the auditor's mandate to track taxpayer dollars and weed out corruption.
Viewed as government watchdogs, auditors aren't often followed closely by voters, but they are essential to the health of city governments. But according to numerous interviews and a review of thousands of pages of documents, the pile of work that ended up stagnating on Roberts' desk prevented the Oakland Auditor's Office from exposing problems plaguing the city — during a time when perhaps oversight was needed most. Even before the Celeste Guap sex scandal exposed corruption in the police department and 36 people lost their lives in an uninspected and not-to-code warehouse during the Ghost Ship fire, the city had already seen its fair share of controversy.
But being new to his job in April 2016, McMenomy decided to give Roberts the benefit of the doubt. Then about a week after he started, McMenomy was sitting at his desk when Roberts leaned over his shoulder to discuss his duties and go over EthicsPoint, a third-party system used to provide an anonymous tip line for whistleblowers.
Suddenly, the first EthicsPoint notification pinged on his computer.
"I clicked on it and [Roberts] was over my shoulder," McMenomy recalled in a recent interview. "And then my mouth dropped to the floor. It was about her."
Inaugurated in January 2015, Roberts was at that point only 15 months into her term. But she had already been reported to the city's Equal Opportunity Programs Division by employees who alleged she was bullying members of her staff. According to city officials, four reports on Roberts were filed total in less than three years.
After Roberts took over for Ruby, turnover became rampant in the auditor's office, severely limiting efficiency and workflow. By the time McMenomy arrived, all 10 of the workers Roberts inherited from Ruby had resigned or transferred to other jobs, city records show. The trend has continued. Currently, three positions in the office remain vacant.
[pullquote-2]
In an interview, Roberts insisted that most of her employees have left the office because she trains them well, and they are lured away by higher paying jobs at other agencies or companies. But nine current and former employees interviewed by the Express said Roberts created a toxic and verbally abusive workplace in which she scapegoated staffers for her shortcomings as a manager and the lack of audits and investigations produced by the office.
In fact, according to the auditor's website, since taking office, Roberts has only published ten audits, including just two in 2017 as of Oct. 1. By contrast, Ruby published, on average 13 reports, a year.
And the accounts of former employees paint a troubling picture: Roberts drove out those who challenged her, casting blame and harshly evaluating their work, and rewarded only those whom she believed were loyal to her.
Former employees say Roberts badly mistreated some of her staffers, repeatedly berating them during fits of rage, and forcing them to do demeaning work, including in one case, forcing a subordinate to scrub the office floorboards while wearing a suit and tie. And by the time McMemony's computer pinged with the EthicsPoint notification, Roberts had also already been personally accused of racism by Timothy Knight — the only Black man working in the office — whom, employees said, often bore the brunt of her abusive behavior.
Still, McMenomy said, Roberts expressed shock that the EthicsPoint complaint was about her.
"She was like, 'Oh my god! Someone is complaining about me? Let me read that,'" McMenomy said. "And I was like, 'Holy shit. That was the very first complaint I got, and it was about her.'"
He said he was never able to determine who made the anonymous tip, and nothing about the investigation was ever made public. By mandate, details from investigations conducted through the Fraud, Waste, and Abuse Program are confidential. However, during Ruby's tenure in office, she regularly released reports on the program that enabled the public to see the work being done and the issues highlighted through it. Under Roberts, however, the office has not published an official report on the Fraud, Waste, and Abuse Program's findings or investigations. The only publicly available reporting on the program was a short update buried in a memo to the Oakland City Council in December 2016.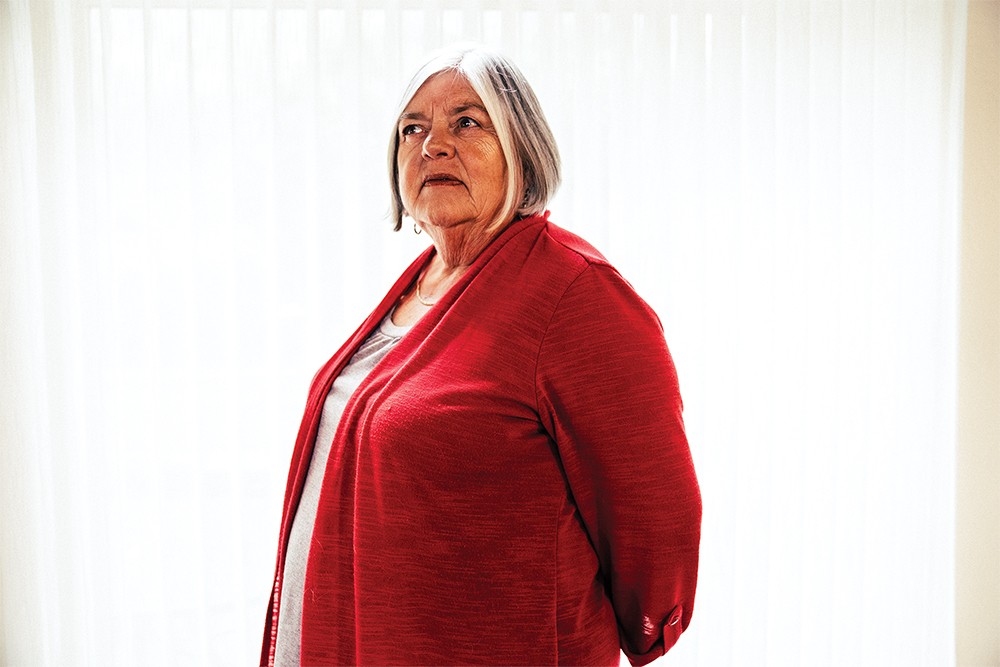 Roberts insisted that she has been hamstrung by a lack of resources and that staff turnover and vacancies have limited her ability to publish reports more regularly. "My department is seriously understaffed," she said during an hour-plus-long interview in her City Hall office. "I am frustrated that we can't get to those as quickly as I would like to."
But city records show the budget for Robert's office has grown by more than a half-million dollars since 2014. Roberts responded that most of that money has gone unused because it's reserved for staffing. She blamed the city administration for being slow to fill the positions she needs to get her office up to speed.
But former employees say the turnover is the result of how Roberts treats her staff, and the office is slow to publish audit reports because she refuses to release anything too controversial. Yet because of the way the auditor's position is written into the city's charter — elected by Oakland voters — little can be done by any city official to rein in Roberts' actions or hold her accountable.
[pullquote-3]
In an email to the Express, City Administrator Sabrina Landreth emphasized that Roberts is not under her direct supervision and that the auditor has autonomous authority over her work.
In other words, there's no one in charge of watching the "watchdog."
---
Sharon Ball realized fairly quickly that the transition from Courtney Ruby to Brenda Roberts wouldn't be smooth.
A certified fraud examiner with decades of experience at the U.S. Government Accountability Office, Ball joined Ruby's team in 2009 to relaunch Oakland's whistleblower program.
"Courtney Ruby had a vision for what the city auditor's office was supposed to be. It was supposed to be the watchdog for the people," Ball said.
Ruby, she explained, rebuilt transparency and accountability, along with the whistleblower program — subsequently named the Fraud, Waste, and Abuse Prevention Program — after her predecessor, Roland Smith, left the office in shambles.
Smith stirred controversy in 2006 when he was accused of creating a hostile workplace. Because he was an elected auditor, the city couldn't officially sanction him. However, city officials responded to the accusations against him by reassigning all but two of his staffers to other departments. Two years later, after being voted out of office, he paid $75,000 to settle a sexual harassment lawsuit filed by one of his former employees — in addition to the $125,000 the city paid to settle the claim.
Over the next eight years, Ruby hired and led a diverse and effective audit team, restoring the workflow of the office and ensuring the city was once again being held accountable for the way it spends taxpayer dollars. Ruby, however, decided to leave the position in 2014 to run for mayor. She finished well behind the winner, Libby Schaaf.
Ball initially threw her support behind Roberts during the 2014 campaign, because Roberts promised to continue Ruby's watchdog legacy. Despite having never held public office before, Roberts appeared on Oakland's political scene as a polished and articulate candidate, ready with soundbites, and skilled at seamlessly redirecting difficult questions back to her desired talking points. And the longtime auditor, who spent years working in the private sector, effusively described her love of Oakland during interviews. (The Express endorsed her at the time.)
During her 2014 run, Roberts loaned $62,000 to her own campaign and built her platform on a promise to quell corruption — but with a new approach: She said she intended to strengthen positive relationships with city officials.
Roberts contends that her style helps ensure the office can identify issues in Oakland and work collaboratively with the city to solve them. "I work intimately and closely with city leaders and the city administrator's office," she said. "An audit report is not worth very much if it is just submitted with a lot of paper.
"That's where the collaboration comes in — to say, 'Now that we all agree that we have got a problem here and the change needs to happen, let's make sure that the management action plan makes sense and we can work together to make that come about.'"
In November 2014, Roberts won in a landslide, garnering nearly 80 percent of the vote. Ball reached out shortly after, eager to get the new city auditor up to speed. "I spoke with her after the election — before she was inaugurated — and showed her everything," Ball recalled. "I said, 'This is where we are at, and these are the kinds of things we need to do. If you want to put your own spin on it, we need to get that out in the first six months.'"
Before Ruby decided to run for mayor, her office developed plans to launch another communications and outreach campaign to raise awareness about the Fraud, Waste, and Abuse Prevention Program and conduct the next "Ethical Climate Survey," an annual report card designed by the Institute for Local Government to help identify which areas in the city warranted a closer look.
The previous one, published in 2014, noted that the ethical climate in Oakland was at a "critical junction," with elected officials receiving a low rating. It was important for the work to continue quickly, and Ball tried to get Roberts on board.
But Ball said that each time they met to discuss the survey, Roberts replied that she would think about it. Slowly, Ball started to see a very different approach to the work.
The auditor's office still has not conducted the ethical climate survey. Roberts cited citywide survey fatigue for not doing one and told the Express she initially wanted to "give it some time," adding that she is still waiting for the right time.
"I need to select the right time frame when there is not much else going on that makes it really impactful," she said. "I haven't selected that time period yet, and I need to make sure that my resources are directed to the right place."
But Ball and others who worked in the office at the time say that not long after Roberts arrived at City Hall, the office's work slowed to a crawl. Then Roberts' management style shifted from pleasantries to put-downs.
Even though she inherited the team of auditors and staff assembled by Ruby, Roberts criticized employees when the office did not measure up to her standards, according to Ball and three others who worked there during the transition. Roberts also nitpicked her employees' work, railed about workplace cleanliness, and, before long, began outwardly singling out and demeaning members of her staff.
[pullquote-4]
"In the beginning, she would talk to me about how people weren't very good, and I let her know that I didn't agree with her, so she stopped talking to me about it," Ball said. "Then we stopped talking to each other all together."
Only a few months into Roberts' term, Ball was convinced her efforts to get the Fraud, Waste, and Abuse Prevention Program reports published would be futile and that the office would be quickly dismantled. In March 2015, Ball told another employee of her fears. "We both agreed," she recalled, "that everybody would probably be gone by the end of the year."
Her suspicion proved true. By the end of 2015, only one person from Ruby's team remained, and that auditor would only last two months into 2016, records show. Ball said she decided to retire rather than continue fighting for the work to be published. "I realized that this woman has no interest" in publishing the work, she said. "It was clear that it was going nowhere."
Roberts responded that the reports her office produced are better than those done under previous auditors and thus require more time to complete. "Some people are frustrated because it seems to take so long to get those reports finished, but it is important that we do it right and that we have good quality, rather than just pushing paper out," she said.
She also asserted that even when the public doesn't see the work, it's still getting done. "A lot of the work of the city auditor is not something that you necessarily see, but it is work behind the scenes," she said. "A lot of time, investigations hold people accountable — that is my job — but it also helps to bring about better practices and changes. Some of that is small and seemly invisible, but those workings go forward to strengthen the controls around the city and make things better — less prone toward errors, mistakes, or misuse."
However, nine current and former employees who worked in the auditor's office under Roberts at different times say the office's slow workflow is not due to a dedication to quality, but rather to Roberts' obsession with small details, format, and overly heightened concerns with her own reputation.
Ball said Roberts demanded reports to be hard-hitting — unless they had the potential to provoke criticism of the city government. "What she wanted were big juicy findings, but when she has big juicy findings, if it is going to embarrass a member of the administration or the city council members, they get dropped from the report." Ball added, "That is a violation of the standards."
Government Auditing Standards, detailed in the Yellow Book provided by the U.S. Government Accountability Office, are guidelines that auditors for governmental and nonprofit agencies rely on to ensure best practices in efficiency and ethics in conducting audits.
Roberts dismissed the accusation and said all the work she does is structured around GAO standards. "I am independent and objective all the way," she said. "The voters didn't send me in here to be Miss Congeniality. I didn't come in here to make friends. I came in here to build relationships, to make changes, and that I have done. But the role of the auditor is to be objective and independent."
She also said that she runs her office with high expectations, and that's why she pushes her staff so hard. "Let's be clear: This is a tough job, and the voters, you know, didn't bring me in here to be everybody's friend," she said. "I hold people accountable. I have to hold my employees accountable."
But according to several employees, the way Roberts treated some staff members went far beyond holding people accountable.
---
Brenda Roberts had been Oakland's auditor for 10 months when she hired Timothy Knight to be her new executive administrative assistant. Coming from a temporary position at the Oakland Citizens Police Review Board, Knight took a $27,000 a year pay cut for the job, on the promise, he said, that he would receive invaluable mentorship and serve in a role more closely resembling chief of staff.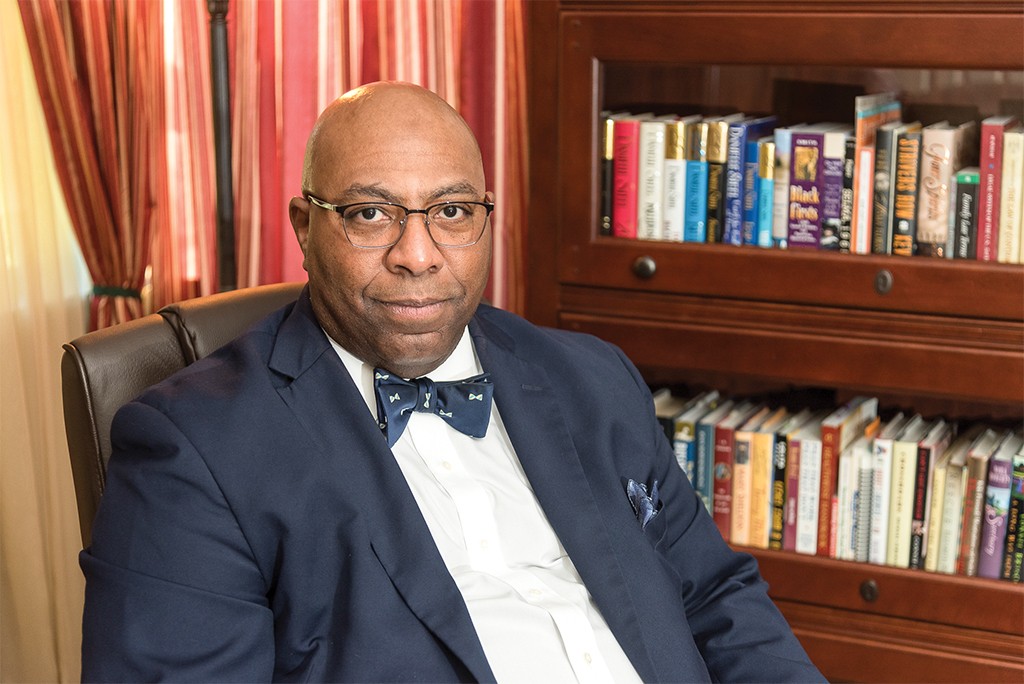 Always dressed in pristine professional attire — a suit worn over a crisp white shirt, accented with a bow tie, and shined shoes — Knight arrived at 7:30 a.m. on his first day eager to take on new challenges. Even though he came armed with a Ph.D. in Human Services, had previously run a nonprofit, and had spent 20 years working for the Indianapolis Metropolitan Police Department in a variety of roles, from homicide investigator to director of community affairs, it had been a few years since he had an administrative position.
"On my very first day, I recall a bit of excitement," he said. "It was a new opportunity."
He said Roberts repeatedly told him she "was going to make it worthwhile."
"She talked about the kinds of things I would be doing and stressed that I wasn't just an administrative assistant but that I was the chief of staff — that I would be responsible for the day-to-day activities of the office. But then she began to run down the challenges that she had."
He said her shift in tone gave him pause.
"She started to berate other members of her staff, and I found that to be both unusual, slightly unethical, and inappropriate," he said. "It didn't exemplify the experience I thought I was walking into. And it wasn't just lower-level staff that she was degrading. She was degrading her executive staff."
Knight said he didn't know at that point that the office was in turmoil. All he knew was that it was strange how much Roberts emphasized that she hoped he would be someone she could trust, he said. "She said over and over again, 'There's no one here that I can trust — I need you to have my back.' That really struck a chord with me."
Knight said it didn't take a week to feel her wrath. He said that although he had been given no training, she castigated him for misunderstanding a command and making the wrong kind of copies. He said that at first, she yelled at him and then turned to another employee and demanded they explain the confusing instructions. "She said, 'Tell him what I want! I don't have time for this!'" he recalled. "And that characterized our relationship from that point on."
He said that soon after, following an episode where he tried to resolve an issue Roberts had with another employee, she barred him from talking to members of the staff without prior permission from Stephen Lawrence, the assistant city auditor. "That's when I knew something was wrong," Knight said. "She originally told me I was the chief of staff."
Lawrence, who resigned from his position in the auditor's office earlier this year, declined to be interviewed for this report.
Knight said that over the course of the next nine months, he endured treatment that derailed his confidence, caused emotional trauma, and, ultimately, drove him from Oakland. According to his account — confirmed through interviews with five other employees who said they witnessed how he was treated in the office — he endured 13-hour days filled with demeaning and menial tasks and constant humiliation.
Though Roberts said she asks her team to clean the office together and said she only expects employees to keep their workstations clean, Knight said that throughout his employment, Roberts demanded that he do her dishes, water plants, and even scrub the floorboards on his hands and knees — which he did while clad in his business suit.
[pullquote-5]
He also said that when he was in his own office with the door shut, Roberts would storm in without knocking and yell at him, even if he was in the middle of meeting with someone. Roberts would also berate him and others in front of the rest of their team, whenever she felt something was not to her liking, according to Knight and five former employees.
"If she gave you an assignment, whether you did what you were told and what was expected of you or not, if the outcome wasn't favorable for her, she would talk about that and then say that the work was done poorly," he said. "Her main objective was to point the finger. … It was important to her to punish people when they made mistakes."
Often the errors were minimal but still provoked Roberts' rage, Knight and seven former employees said. Knight described a morning when Roberts burst into his office over a typo in an email. "She pushed my stress to levels unfamiliar to me," he said, describing how she slammed a printed copy of an email on his desk, striking the table with each syllable, as she demanded he identify what was wrong with it. When he couldn't find the mistake, she grew angrier, he said.
'"You don't see that?'" he recalled her yelling. '"Do I need to proofread all of your messages before they leave my office? Do I? By now I am the laughing stock of everyone.'"
Roberts was livid over one word — "waste." Knight had spelled it correctly in the subject line, but it was "waist" in one place in the body of the email, he said.
"She was one of those people who could kill you with a noun and never use a word of profanity," Knight said. "Her words and the way she used them — her emotion was just toxic. Her words cut to the bone. You walked away feeling like, if she could, she would make you disappear."
While the behavior was directed at many people around the office, Knight believes the derogatory treatment was also racially motivated. He is a tall Black man, and he recounted several occasions in which he felt he was treated differently as a result. "Whenever African-American people came to the office, she made it a point to showcase me," he said. "When there were community events with Latin Americans or African Americans, she would make sure I attended those events, but anytime there was a meeting with white folks, I was not invited to those functions."
Knight said that when he finally confronted Roberts about both the abuse and belief that she was racist, the situation worsened. "She told me not to ever call her racist or accuse her of racism," he recalled. "She was screaming and she slapped the table. I told her she doesn't get to frame my experience and she doesn't get to interpret my experience."
After that, whenever he pushed back about anything in the office, Roberts would cry out that he was intimidating her — even when, out of desperation to not appear threatening, he knelt on a knee, so he could continue speaking to her, he said.
Knight was one of the four people who filed a complaint with the city's Equal Opportunity Programs Division (EOPD) about Roberts' behavior. According to confidential documents reviewed by the Express and confirmed by city representatives, the EOPD conducted an independent investigation, which concluded in July of this year. The probe found that Roberts did not violate the city's Equal Employment Opportunity/Anti-Discrimination/Non-Harassment Policy. However, investigators concluded that her behavior toward her staff conflicted with the city's Code of Conduct, which instructs city employees to "refrain from rude, disrespectful, abusive and/or professionally inappropriate treatment of other employees of the public."
Citing employee confidentiality rules, City Administrator Landreth stated in an email to the Express that she could not discuss the specifics of the investigation but that they "took complaints seriously, conducted a thorough investigation, and followed city protocol to address the complaints." She also said she was "committed to ensuring that all [city] employees are treated with fairness, dignity, and respect."
Nevertheless, the investigation was conducted too late to help Knight address his issues with Roberts, and by June of 2016, he said, he began to break down. After enduring months of mistreatment, he got into his car and began to sob uncontrollably. He described crying the entire drive home and at intervals during the weekend. The stress was beginning to impact the rest of his life.
He sought professional help and, he said, his doctor advised him to leave the office. He said that when he received his first performance evaluation on June 8 of that year, he wasn't surprised but was dismayed. "It was the worst evaluation I have received in my entire professional career."
Roberts declined to comment about Knight or his accusations, saying she is ethically not allowed to discuss personnel issues.
Knight said he also had reached out at the time to Landreth, providing details about his experience in the auditor's office and asking to be transferred elsewhere.
When he learned from an EOPD representative that an investigation wouldn't offer immediate relief, he resigned. Two days later, however, Landreth invited him for a meeting to discuss his complaints.
"Sabrina asked me what I wanted," he recalled. "I told her what I wanted done about Brenda's behavior. I told her I wanted to stay in Oakland. I told her I wanted employment — but she made no concrete offer to help."
Landreth emphasized in an email to the Express that she is committed to respecting employee confidentiality and could therefore not comment on the matter, but wrote:
"My door is open, and I invite employees to share their aspirations, ideas, concerns, and complaints so we can create a healthy, productive workplace to deliver the highest quality services to our community."
Knight was dismayed. He believes that because he had already submitted his resignation, city officials were no longer motivated to do anything for him. "Once they saw me as going out the door, they didn't think I would be a problem to them and that I was no longer their responsibility."
He left a month later, on July 19, 2016, and moved back to Indianapolis.
---
Even though he was new, Robert McMenomy began working immediately in April 2016 on investigating the anonymous tip about Roberts that came through EthicsPoint. Through the program, he replied to the person who submitted it but never received a response.
He said the complaint sat idle for months until he finally convinced Assistant City Auditor Lawrence that the issue had to be addressed in some way. So, he said, they took it to the city's employee relations department.
In August 2016, according to emails and documents reviewed by the Express and confirmed by city representatives, the claim, coupled with three other complaints, prompted the EOPD to hire an independent investigator to begin digging into what was happening to employees working in the auditor's office.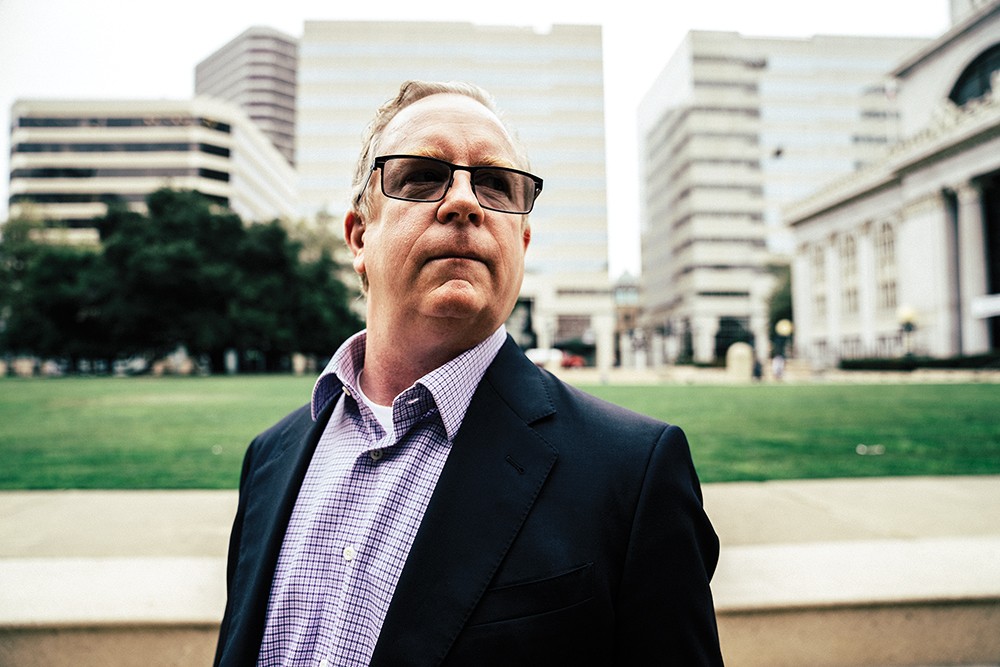 McMenomy said he was tasked with aiding the investigator to set up those interviews with current and former employees. Meanwhile, he began to witness the abuse firsthand, he said. First, he saw how Knight was treated. Then, Roberts asked him to begin personally overseeing Knight's work. When he failed to find issues with it, she turned on him, he said.
"Sometimes the errors were just comical like, 'You forgot the page number on [a report]," he said. "Little crap like that." He said she once came into his office shaking a stack of paper at him in fury. '"This paperwork has mistakes! I wish I had people that knew what they were doing!'" McMenomy remembered her shouting.
"The rage was unbelievable," he added.
McMenomy was also trying to navigate the same obstacles that his predecessor Sharon Ball had struggled to overcome — only he was learning the systems from scratch.
Roberts "wanted to know everything that you did," McMenomy said. "The job that I had previously as a special agent [for the FBI] is you go out and you find sources and you find cases. You find contacts in different departments. But I couldn't do that there." He said Roberts expected everything to go through her. "And then, of course, that meant nothing would happen. I am not sure if she was overwhelmed, didn't care, or incompetent — maybe a combination of all three."
From summer through autumn of 2016, McMenomy initiated and oversaw dozens of investigations, including the one about Roberts herself, but records show no reports were published about the work being conducted through the Fraud, Waste, and Abuse Prevention Program.
According to Ball, who helped build the program under Courtney Ruby, the reports are essential to ensuring that whistleblowers are aware of the program and to deterring corruption and inefficiency. "The mission is to detect, disclose, deter," she said. "The most important thing is to have a very visible hotline — which ours no longer is."
McMenomy said he was determined to publish a report by the end of 2016. In November, he submitted a memo to Roberts listing dozens of open cases and potential investigations. Included were 12 completed investigations that only required Roberts' review and decision on next steps. He said that as far as he knows, Roberts never addressed any of them.
The most troubling finding revealed that there were significant issues with the fire department's inspection database One Step. A letter had been sent in late 2016 by a whistleblower to Roberts' office and to the city administrator.
At that point, Roberts was already aware that the database wasn't being used correctly, said former Oakland vegetation inspector Mark Grissom. He said that at the end of 2015, he warned Roberts that inspections in the hills were not being recorded in the database.
The auditor did release a report in December 2015 providing a list of recommendations to improve vegetation inspections in the Oakland hills that included calls for "stronger controls over the accuracy and monitoring of information in the inspection database," and gave the fire department until February 2016 to implement them. But, sources say, a follow-up was never done.
"To my knowledge, nothing came of it," Grissom said. "From what I understood, by late last year, there were still inspections that passed that shouldn't have." He said that in late 2015, he met with Roberts personally to show her the properties that had "passed inspection" but were not compliant. He said he highlighted the fact that the database was not being utilized, adding that it was simple to use but city employees were just not doing it. "What I brought up wasn't a mistake," he said. "It was just laziness. And my surprise is that nothing happened to these people that were not doing all these inspections."
McMenomy said that rather than investigating the complaint filed in 2016, Roberts asked Oakland Fire Marshal Miguel Trujillo to handle the problem. Roberts "freely acknowledged that she knew about the database," McMenomy said. "It was supposed to show the address, when the inspection was, who the inspector was, and when the next one needed to be done. But the database was blank."
Soon after McMenomy delivered his memo on the issue to Roberts, 36 people lost their lives when a fire tore through the Ghost Ship warehouse — a building that should have been highlighted as overdue for inspections.
When asked about whether any actions were taken on the database, Roberts said investigations are confidential. "Of course, if I have done an investigation, I can't talk about that," she said.
McMenomy doesn't believe an investigation was ever conducted, and there has been no report on a follow-up or another audit of the issue made public since. But he wouldn't be in the office long enough to continue working on it.
On Dec. 12, 2016, less than 10 months after being hired, McMenomy unexpectedly received a letter from Roberts officially putting him on administrative leave.
The letter McMenomy received instructed him to vacate his position and return any city of Oakland property, effective immediately, stating that "City Auditor's Office is in the process of evaluating its current operational and staffing needs."
The letter ended with: "While on leave you may not enter any area of any city facility that is reserved for city employees only unless you have prior approval from Stephen Lawrence, Assistant City Auditor."
One month later, on Jan. 13, 2017, he resigned.
---
As the newly elected auditor in January 2015, Brenda Roberts stood behind a podium in front of Paramount Theatre's packed auditorium and swore that she would uphold the Oakland City Charter.
The inauguration event was billed as the beginning of a new chapter for Oakland. Demonstrators holding "Black Lives Matter" signs flanked the entrances and solemnly sang their own version of "Which Side Are You On?" as Oakland officials prepared to take their oaths of office. Roberts was the first to take the stage; she resolutely recited her prepared speech, assuring Oaklanders she would always be on their side.
"I promise to be Oakland's auditor — and by that, I mean the auditor for all of Oakland," she said. "It means renters as well as home owners. It means employees, not just taxpayers. It means small businesses, not just the big companies with the marquee names. All of Oakland means just that — all of Oakland."
But less than three years later, Roberts has violated the city's code of conduct, has overseen a big decline in the amount of work published, and has presided over an office wracked with tension and turnover.
Several city officials were made aware of the problems in the audit office, including City Administrator Landreth and city councilmembers who allowed her to quietly miss deadlines for releasing mandated audit reports. But because of the way the charter is written, neither the city council, the mayor, nor any other city agency can ultimately hold an elected auditor accountable. The only recourse lies with the residents of Oakland.
And Roberts is already preparing for next year's campaign. "I am looking forward to continuing my career in the city of Oakland," Roberts said. "I love working for Oakland. I love my job. I love being part of the change that happens. And I am frustrated that there is so much more to do and my hands are tied in so many ways that I can't get it done."
She also said the public can expect to see a slew of reports released in the weeks ahead, including audits on the fire department, public works, the new transportation department, and the police department's 911 system. She also said that despite the turnover, she's pleased with the team she has built. "I am incredibly proud of the work that we do," she said with a smile. "I am incredibly frustrated that I can't do more — I am always endeavoring to do more. But I will continue to work to leverage the limited resources I have.
"It is critical work. It is tough work. It is not for the fainthearted," she added.
But the employees who cycled through Roberts' office over the past three years are far more pessimistic about the future of the Oakland City Auditor's Office — as long as Roberts is at the helm. Sharon Ball noted that Oakland voters will ultimately judge whether Roberts fulfilled her inauguration promise to be the auditor for all of Oakland.
"The people are the city auditor's boss — not the administration and not the city council," Ball said. "The city auditor is elected by the people, and it will be up to them."