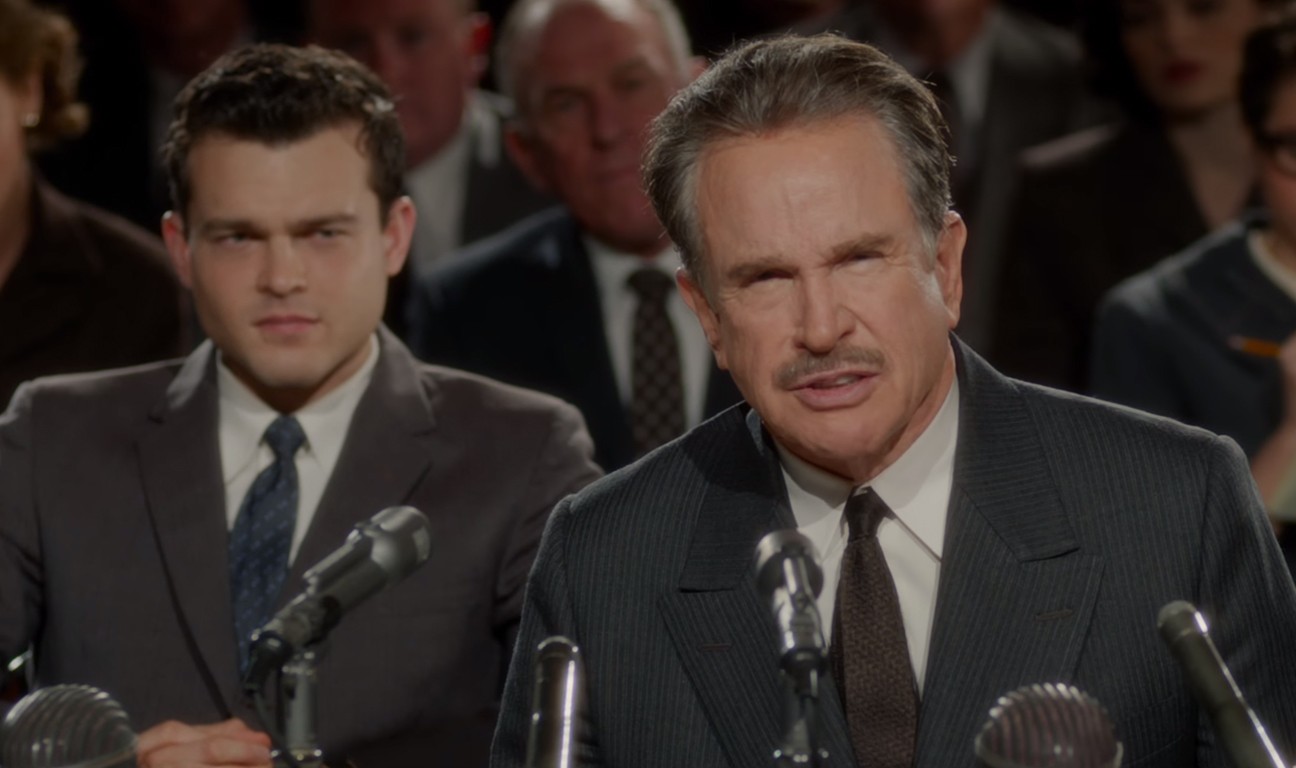 From the cabinet of curiosities comes Warren Beatty's
Rules Don't Apply
, a purportedly wry character study of the 20th-century aircraft kingpin and Hollywood studio boss Howard Hughes — played by Beatty, who also directs, serves as producer, and contributes the scenario (co-written with veteran script doctor Bo Goldman).
Even before we sit down in the theater, there's a musty smell about the project. The relatively few potential ticket buyers who have even heard of Hughes probably aren't sure why anyone would want to see a new movie about him. Wasn't he the guy who built that Spruce Goose and made a sex object out of Jane Russell?
Yes, and his RKO studio was also in the business of importing young (sometimes very young) females from all around the country to be groomed as starlets, putting them up in all-expenses-paid apartments until their screen tests. One of these aspiring actresses is Marla (U.K. native Lily Collins), a sweet and devoutly religious teenager, chaperoned by her mother (Annette Bening). On the ride from the airport Marla falls in love with the chauffeur, an RKO gofer named Frank (Alden Ehrenreich). So, we have a Tinsel-Town-newbie love story rubbing up against the quirky personality of one of the world's leading eccentrics. It would take a wondrous storyteller indeed to make this odd mixture of the maudlin and the humorous into entertainment.
Beatty is not that storyteller. His personal directorial projects
Reds
and
Bulworth
were brilliant, but
Rules Don't Apply
has an awkwardness that extends into individual scenes. Those short, dry vignettes are not completely flat, just aimless to a high degree. Beatty should have left odd duck Hughes alone. If he never makes another film, this would be a sad capper to the career of the actor who gave us
Bonnie and Clyde
,
McCabe & Mrs. Miller
, and
Shampoo
.