Do you fancy yourself the East Bay's next
James Shyabout
or 
Tanya Holland
? Think you've got what it takes to be a great chef, or perhaps you simply want to cry on national television? Well now's your chance. Gordon Ramsay, celebrity chef and lover of f-bombs, is holding auditions for his show 
Hell's Kitchen
this Monday in San Francisco. 
[jump]
The casting call is August 4 from 11 a.m.-4 p.m. at the Le Cordon Bleu College of Culinary Arts (250 Rhode Island St.). In order to toss your chef's hat in the ring, you must be over 21 and apparently able to stomach a lot of ALL-CAPS: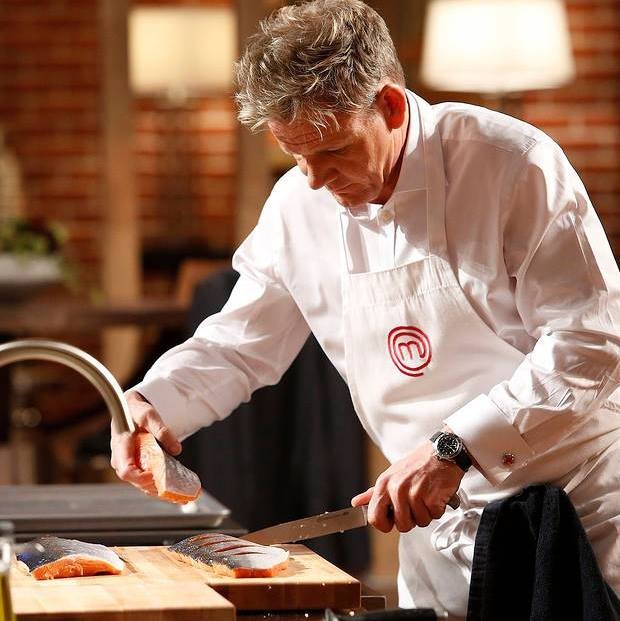 CASTING is searching for culinary candidates who are outspoken, competitive and can stand the HEAT in one of the MOST EXCLUSIVE and TOUGHEST kitchens in the world. Applicants must be passionate, skilled at their craft and aim to become the next winner of "HELL'S KITCHEN."
For those who've never seen the show, Hell's Kitchen follows chefs 24/7 through the "perils of working in Chef Ramsay's pressure-filled restaurant, capturing the wrath, emotion and adrenaline rush that comes with cooking in a top-notch restaurant. Contestants have to prove they have the endurance and skills to work with Chef Ramsay as they are pushed to their limits."
If that sort of trial by literal fire sounds like fun to you, then we encourage you to apply. Hell, we'd be impressed if you simply got through the application, since scrolling all the way through it online gave us numb-thumb.
The heat is on.