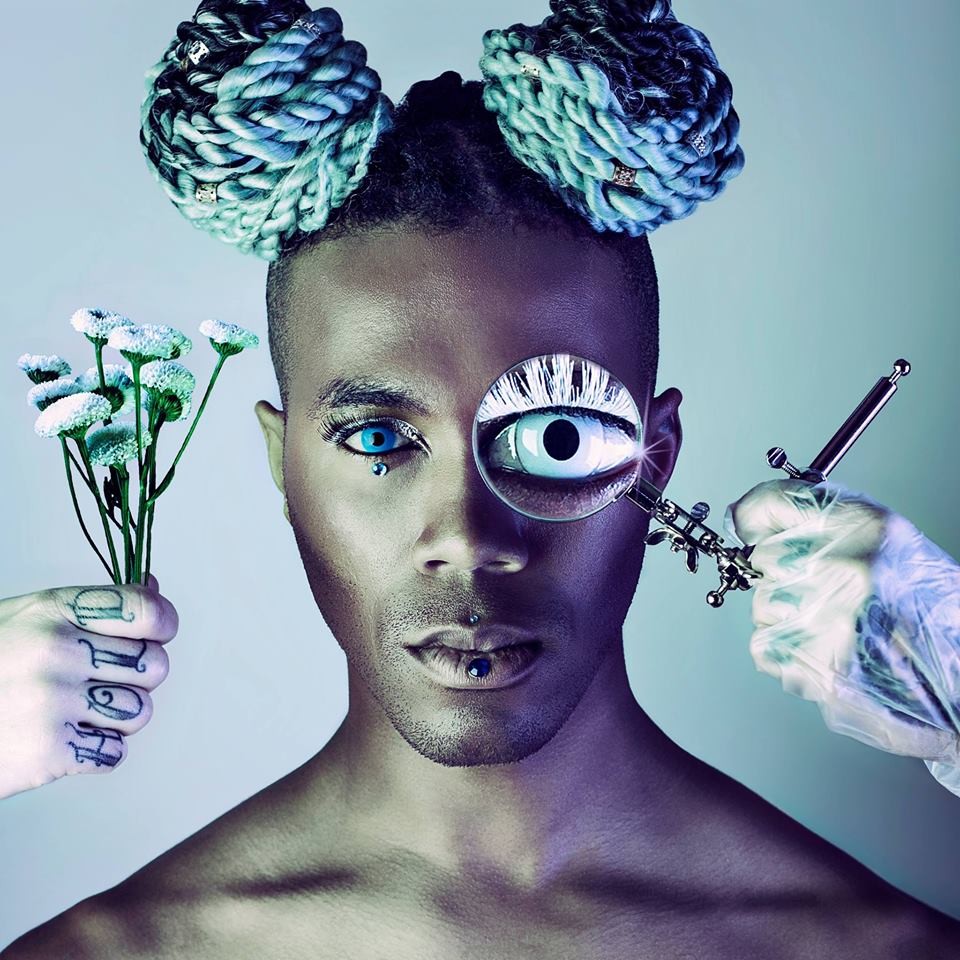 Saturn Rising
(formerly known as King Saturn) is well known in the Bay Area as a dancer and performance artist. And his brand of vogue- and house-influenced dance-pop demonstrates the same detail-oriented, singular vision that's made him a popular fixture in the queer club scene as a live performer. The artist is gearing up to release his debut album,
RYAN
, which will come out piece-by-piece as a series of singles and music videos over the next ten months. 
See also:
Performance Artist King Saturn Premieres Debut Single and Music Video
Double Duchess' Ballroom Blitz 

[jump] [embed-1]
He recently teamed up with producer
davO
of the excellent electro-pop duo Double Duchess for his new single "Down" (which is accompanied by a stunning visual by make-up wiz and portrait artist
Jader
). Over the track's pumped-up beat, Saturn sings about refusing to be objectified by men who identify as straight but want to "try him out," as he put it in an interview. 
Saturn said that with the track, he wanted to touch upon deeper themes of authenticity. "It comes from a desire for me to be respected and appreciated," he said. "And sometimes you meet someone, no matter how they identify, who just isn't comfortable enough to let go. My entire life and creative journey is [about breaking] past that. It's literally my work to shake off the shit that's been put on me to hide and feel fear and guilt and shame in one way or another. So I expect [the same level of authenticity] out of the people who I give my time to."