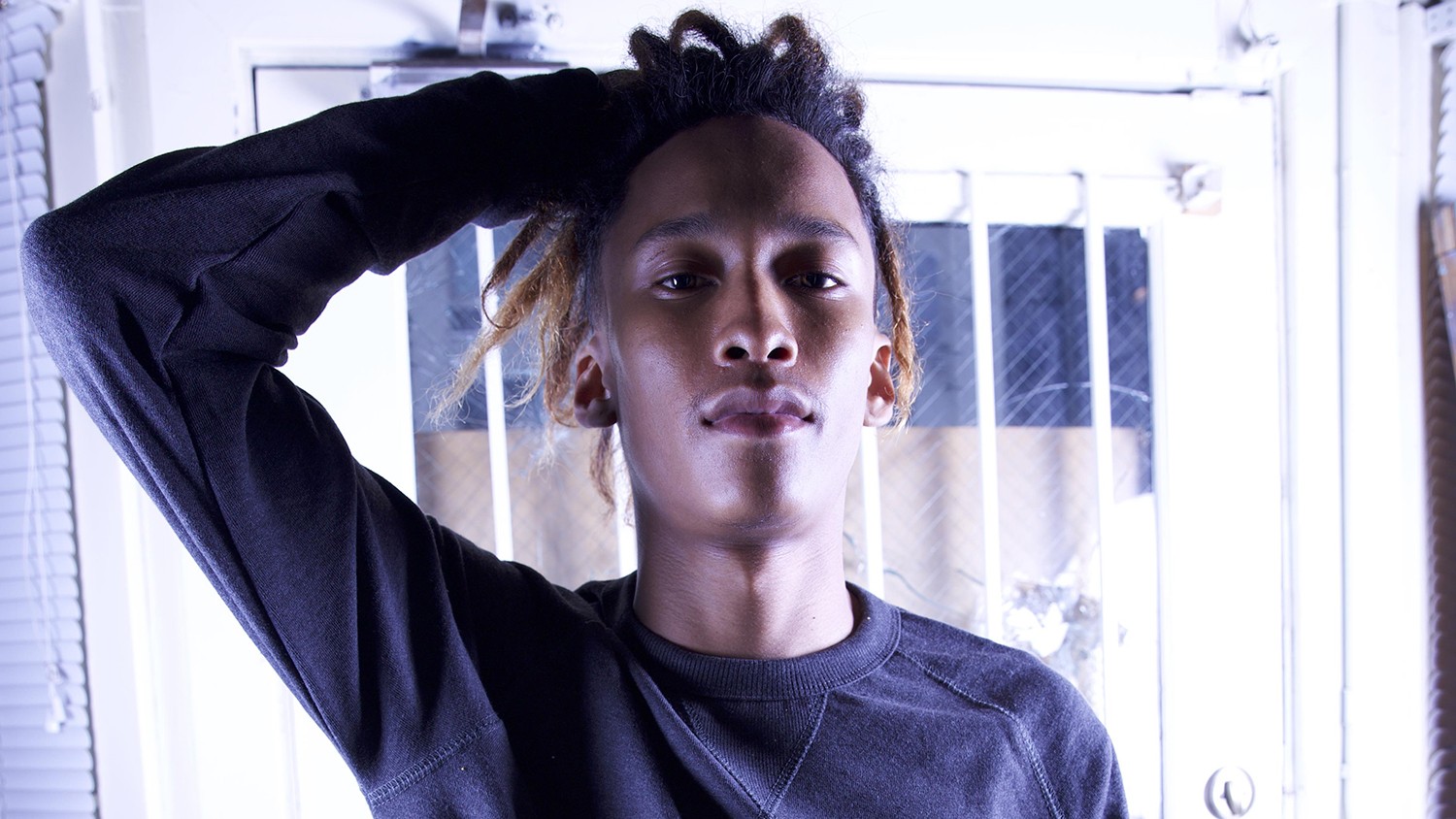 Benny managed to flip the worst hand into a winning one.
After one of his high school track meets, Benny's younger brother came running from the opposite side of the field to tell him the lights at their house weren't working. "First, the lights off. Then, a couple weeks pass, and the gas go off. Then, all them other utilities stopped too," The Vallejo rapper said.
He was 16 at the time, and his family had been struggling to pay the bills, eventually leading to their eviction. Instead of moving with his parents to Sacramento, Benny chose to live in his car with three of his friends.
In August of last year, Benny went to jail for the first time for getting caught with a gun in his car. The next week, he wound up locked up again — "I was just broke so I tried to look for something to do for money," he said, without elaborating on what exactly he did.
"[Going to jail] just made me wake up and realize like I really just gotta be up in it for myself because not everybody [is] really about you. Especially like your fam — my mom was really like the main person that was really 'bout me," he explained. "Not a lot of people was doin' anything, so I kind of had to mentor myself and start something different."
Benny, who declined to give his real name, set off toward a music career, and now he's an emerging rapper and singer with three albums under his belt.
Last month, Benny dropped Different via EMPIRE. Unlike his previous projects, this one shows his more vulnerable and mellow side.
In "You Don't Know," a three-and-a-half-minute confession about his adolescent struggles, Benny reveals his unfiltered anxieties about overcoming them. Between soft keys and a hard-hitting clap, he raps: I got bags on my eyes / I got bodies on my mind / I got n****s fighting cases / Doing real fair time / I got families to feed / I hear voices in my sleep / I got 99 problems and a chop is all I need.
He remembers the weeks spent living out of his so-called "Toyota-Honda" as a fun but really tough time. "N****s just couldn't change clothes. N****s couldn't eat. Like we was worrying 'bout what we gon' eat every day," he said. "And we was heavy smokers too, so n****s was in the car stressin'. It was just mainey."
More of who Benny aspires to be as a rapper and singer — influenced by an assortment of musicians such as Drake, Kanye West, and Majid Jordan — bleeds through his more upbeat tracks. "Bang It," an electro-funk hit filled with extra bounce, is an honest and thirsty shout-out to just having a good time.
At the same time, Benny is stepping out of his comfort zone and recalibrating his sound. "Everybody be influenced by the music and stuff that's around them. But not everybody be — or not everybody listens to — stuff you listen to by yourself. And you slap something that — or you play something that you wouldn't play around everybody else. … I don't know how to explain it."
He kept going. "Alright, I slap Drake around a bunch of my friends right? But they want to listen to hella Yatta or stuff like that. So, just cause they my friends, I'ma make music that sounds more like Yatta, feel me? But now I'm showin' them my taste in music."
This new sound emits strong Drake vibes — from both the Views and Thank Me Later eras — in songs like "Trip" or "Out of Time."
Besides Different, Benny released two other projects earlier this year: Dangerous and Soul Snatcher, a collaboration with Dj Gutta Butta. Both albums radiate the same trap-house feel with a sound similar to another Vallejo-bred group, SOB x RBE.
On top of three studio albums, Thizzler On the Roof produced a micro-documentary about Benny, where he delves into the details of growing up in Vallejo and shows viewers some of his old hang out spots.
Moving forward, Benny envisions himself starting his own label or collective that advocates for artist growth and development. "I want an organization where everybody [is] thinking the same way, like on the same page. Not everybody just working for themselves," he said.
Benny's ability to spit rhymes effortlessly and switch up to a soft harmony jumpstarted his career in the rap game. But it seems like his authenticity and fearless mentality will be what sets him apart.
"There's a lot of people that don't just do what they want to do just because how everybody else gon' look at them — like me, how I'm doing something different already," he said.
[embed-1]