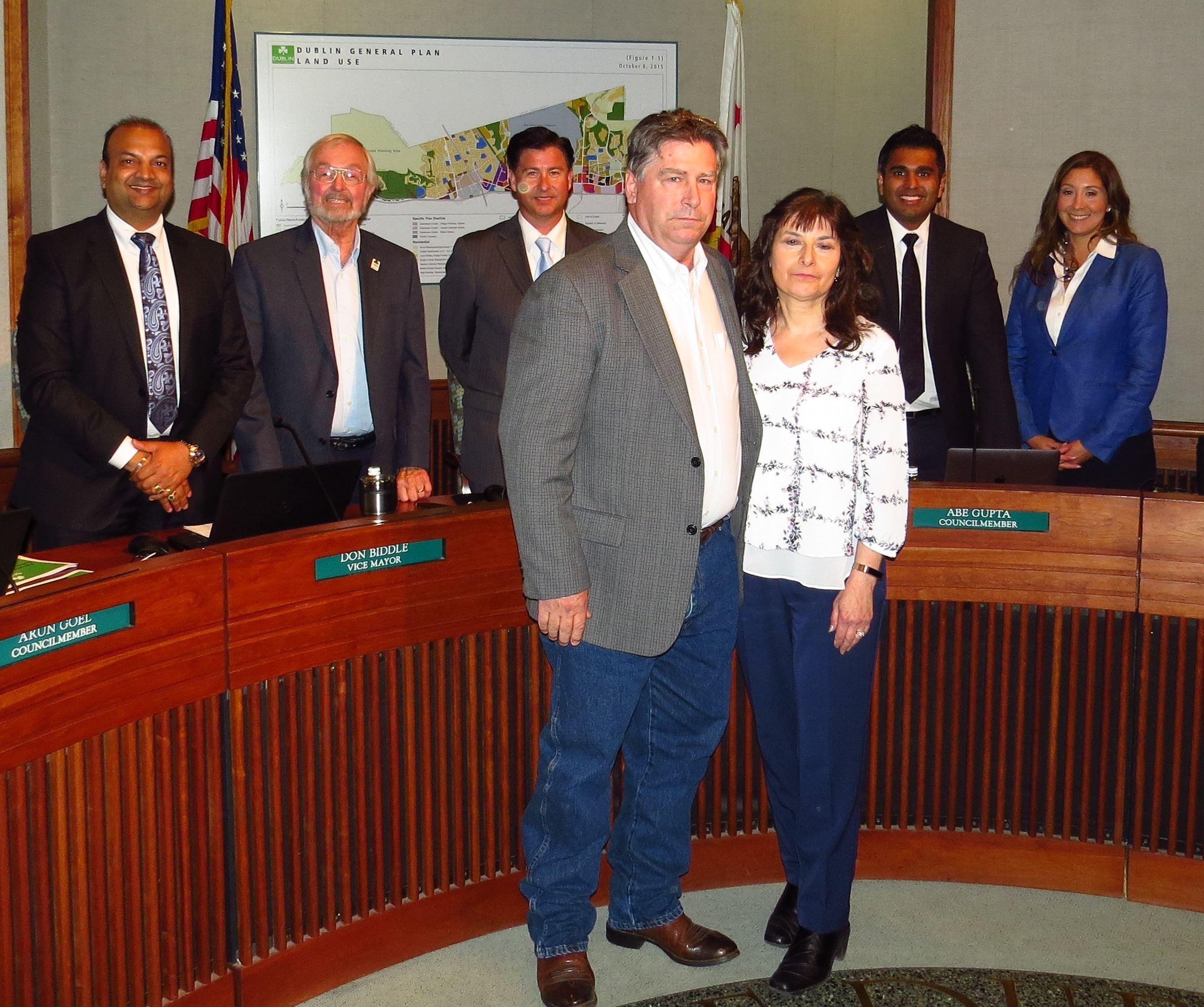 A Dublin resident who was appointed to an official county task force convened to address concerns about the Urban Shield police training exercise has called critics of the event "terrorists" and accused them having "overseas" financial ties to "bad people."
Mike Grant, owner of the Gun Repair Unlimited, a federally licensed firearms dealer, was appointed to the task force by Alameda County Supervisor Scott Haggerty.
The task force was set up to address concerns that Urban Shield has militarized local police agencies and that some of its content has been racially insensitive. Some people have also expressed concern about the Urban Shield vendors show, which includes numerous firearms dealers.
Grant's views on critics of Urban Shield came in response to an email sent to him on Friday by Richard Eber, a reporter with the conservative California Political News & Review.
Eber's email message criticized the nonprofit Critical Resistance, calling the group "pure slime" because it helped organize protests against Urban Shield.
Grant,
who is a sponsor of Urban Shield and participates in the vendors show
, replied to Eber on Saturday: "Today was the last meeting for the Urban Shield Task force. With that I must say this group of people (Stop Urban Shield) are nothing but a group of terrorist them selves. I can and will tell you they are endangering this country with their BS And lies. All they talk about is Muslim this Muslim that and people of color. They put out lies about everything and spin it for the news to pick up."
He went on to accuse — without evidence — the Arab Resource and Organizing Center (AROC), a long-respected San Francisco civil rights group, of being financially supported by "bad people" from "overseas."
Grant didn't respond to a phone call and email seeking further clarification.
"Most of their supporters dress like thugs and look like they could not even hold a job or have a pot to piss in," he wrote. "I refer to these people as non productive to this country."
Grant cc'd Lara Kiswani, executive director of AROC, on the email, and Kiswani forwarded it to numerous Alameda County officials. She characterized it as a "threatening email."
"I hope by me sharing the email below I am able to shed light on the experience of many of us who have challenged Urban Shield as an emergency preparedness program for its required "nexus to terrorism" and its xenophobic and racist elements," she wrote.
"The fact that a Task Force member would refer to us as a group of terrorists shows why this body is completely incapable of assessing the negative impacts that Urban Shield has on communities impacted by policing and militarization," said Mohamed Shehk, the communications director for Critical Resistance.
Supervisor Haggerty's Chief of Staff Sean Wilson said Haggerty doesn't personally know Grant and that the supervisor only appointed him after a long search for someone to serve on the task force. "This individual was recommend to us by the sheriff [Greg Ahern]," Wilson explained.
He said the supervisor was troubled by the email and reached out to Kiswani with an apology. "That was the most cowardly act; he does this after he knows he not meeting these people again," said Wilson of Grant.
The Urban Shield Task Force isn't scheduled to meet again. Kiswani was one of the event's critics who sat on the 21-person task force along with Grant.