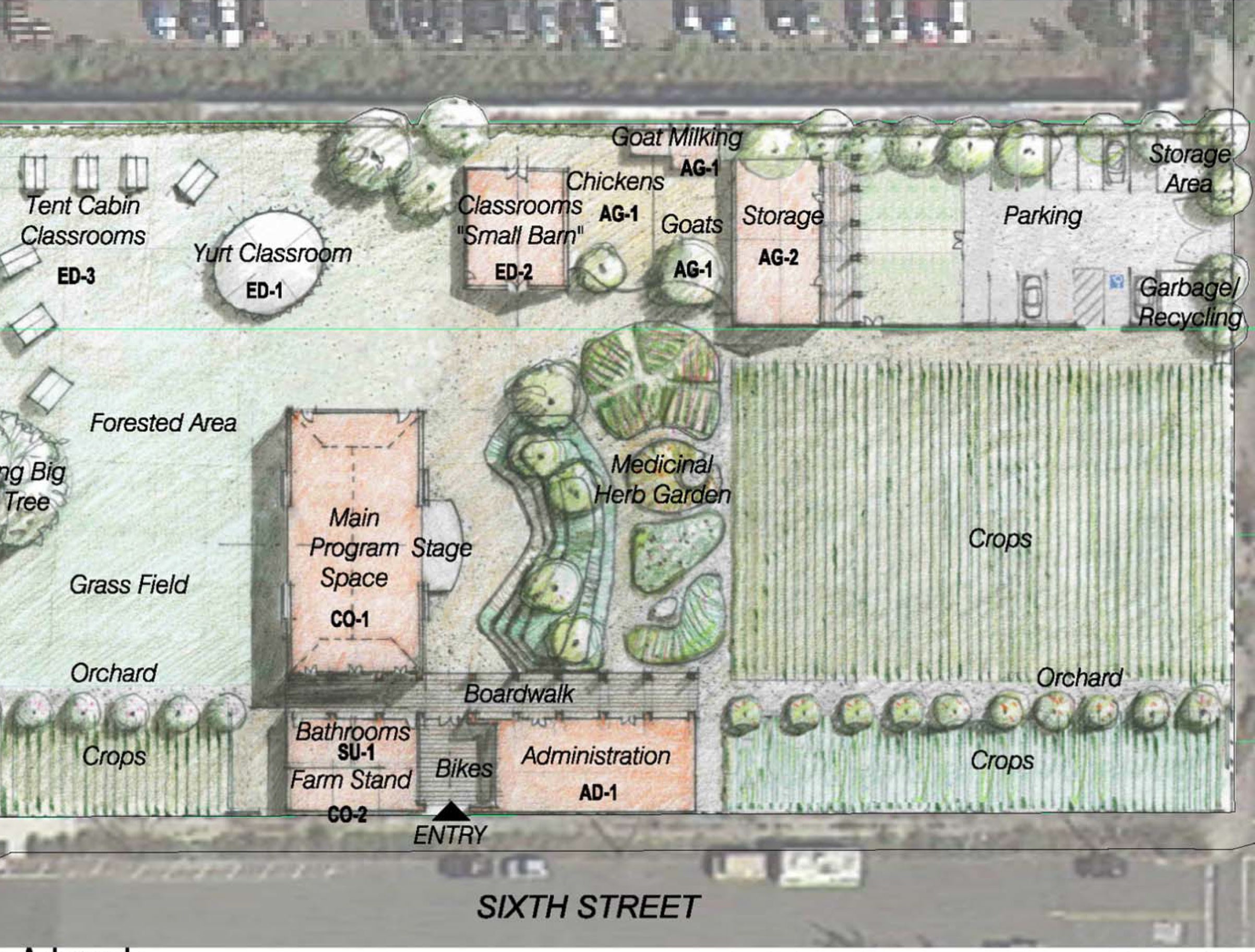 A nonprofit community center is moving forward with plans to build an urban farm, education facilities, and a cafe on a two-acre vacant lot in West Berkeley. On Thursday,
Urban Adamah
gained approval from the city's Zoning Adjustments Board, which reviews project proposals, to build the new organic farm at 1151 Sixth Street.
Urban Adamah, a Jewish social justice organization focused on sustainable agriculture, first 
opened in 2011
at 1050 Parker Street, about two miles south from its new location. The group plans to break ground this week on its larger and more permanent operation after raising more than $2 million in 2013 to buy the Sixth Street site. The proposed expansion includes dormitory-style housing for interns in the nonprofit's three-month agricultural training fellowship program and cabins to house participants in other educational programs. 
[jump] Founder Adam Berman also plans to host a range of festivals and events at the new site, such as the 
celebration of Sukkot
, a Jewish holiday. At its current location, the farm produces several thousand pounds of produce per year — most of which it donates. "We're training a generation of farmers…that's why I do this work," Berman said at the Thursday zoning board meeting. 
Urban Adamah's expansion received initial approval from the board in 2013, but required another round of review for various modifications to the project plans. The new features that the board approved on Thursday included the addition of a cafe and temporary housing. At the zoning meeting, there was some debate about how the farm would fit into the city's plan for West Berkeley, a largely industrial area. Elisa Mikiten, a consultant for the project, said the farm would provide "a softening toward the edge" between residential and industrial uses in the area.
By next June Urban Adamah hopes to raise $5.1 million needed to fund the main aspects of the relocation, according to its website. The organization will then need to raise another $5.7 million to fund the cafe, a children's garden, and other facilities.