On Friday afternoon, both the California Senate and Assembly are
expected
to pass amended versions of Assembly Bill 266 and Senate Bill 643 — the two bills containing California's historic new medical cannabis regulations.
What precisely was in those amendments had been anyone's guess, right up until they dropped. Here is the latest text of AB 266.
[pdf-1]
Bottom line: The laws call for a robust, modern, fully functional medical cannabis industry, subject to stringent regulation. The days of the Wild West are coming to an end. A massive underground industry is set to begin a historic, years-long reckoning with regulators, and it's going to be a bumpy ride. 
[jump]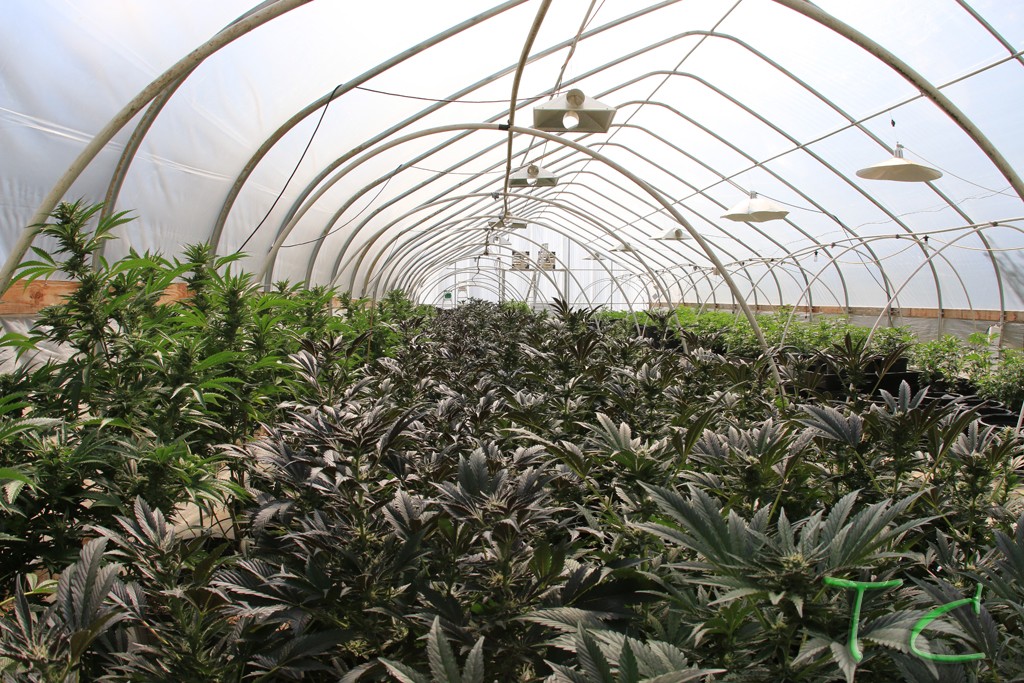 — First off, this law fully legalizes medical marijuana activity in black and white for law enforcement: license-holders and licensed activity "are not unlawful under state law and shall not be an offense subject to arrest, prosecution, or other sanction under state law, or be subject to a civil fine or be a basis for seizure or forfeiture of assets under state law."
Up until now, patients, caregivers and collective members only had a defense in court against prosecution.
— This law also allows the industry to take profits for the first time. That's huge. Operators have been going to jail for showing a profit.
— It deliberately keeps vague all the really tough friction points to be settled later by regulators after hundreds of hours of very public comment and discussion. Mega-farm licenses will be limited, but the law doesn't say how limited. Potency and purity standards aren't specified yet.
— It leaves doctor's recommendations alone. The California Medical Board doesn't really get people complaining about doctors recommending cannabis, so little will actually be done to limit that.
— Nothing happens to patient or caregiver rights under Prop 215.
— Collectives will be phased out after licenses are issued.
— All non-personal cannabis activity is considered commercial, and you need one of twelve licenses.
— Licensing Fees: will depend on licensing cost. Not cheap.
— License types:
 Type 1 = Cultivation; Specialty outdoor; Small.
(b)  Type 1A = Cultivation; Specialty indoor; Small.
(c)  Type 1B = Cultivation; Specialty mixed-light; Small.
(d)  Type 2 = Cultivation; Outdoor; Small.
(e)  Type 2A = Cultivation; Indoor; Small.
(f)  Type 2B = Cultivation; Mixed-light; Small.
(g)  Type 3 = Cultivation; Outdoor; Medium.
(h)  Type 3A = Cultivation; Indoor; Medium.
(i)  Type 3B = Cultivation; Mixed-light; Medium.
(j)  Type 4 = Cultivation; Nursery.
(k)  Type 6 = Manufacturer 1.
(l)  Type 7 = Manufacturer 2.
(m)  Type 8 = Testing.
(n)  Type 10 = Dispensary; General.
(o)  Type 10A = Dispensary; No more than three retail sites.
(p)  Type 11 = Distribution.
(q)  Type 12 = Transporter.
— It's a dual licensing structure with a state and local permit, with the details to be ironed out.
— The bans stand. Cities and counties win the clear right to ban medical cannabis activity.
— Deliveries allowed.
— Mandatory lab-testing for potency, pesticides, molds.
— Taxes: to be determined. Locals will be able to tack on taxes.
— Certain licensees can hold some other licenses, but not others. Farms can run hash labs. A hash-maker can have a dispensary. But distributors are an especially independent verification layer in the system. They can't own farms, labs, or stores.
— Privacy: State-submitted information is safeguarded for privacy, with exceptions for state business.
— No selling alcohol on-site of cannabis licensees.
— No stoned workplaces have to be tolerated.
Winners
Patients
They stand to get tested medicine from licensed stores.
Activists
The regulations validate 20 years of work by people who faced jail for their beliefs.
Existing Local License Holders
They're one step ahead in the dual licensing scheme.
Transporters
The laws call for an independent verification layer of transporters/distributors. Companies already in that game stand to benefit.
Licensing Pros
Dealing with local and state licensing will become an even more byzantine process mastered by a few well-paid pros.
Delivery Services
They're allowed.
Losers
Vertically Integrated Businesses
You can't own a farm, processor, courier, and store.
Anti-Marijuana Groups
The California State seal on bags of medical cannabis is a crushing blow to the culture war.
Pesticide Sprayers
State regulators are looking to craft stringent limits on pesticide use on pot.
Outlaws
They just lost a lot of the haze that they operate in.
AB 266 is in committee as of press time, and a full floor vote is expected to follow. The deadline to pass the bill is midnight tonight.