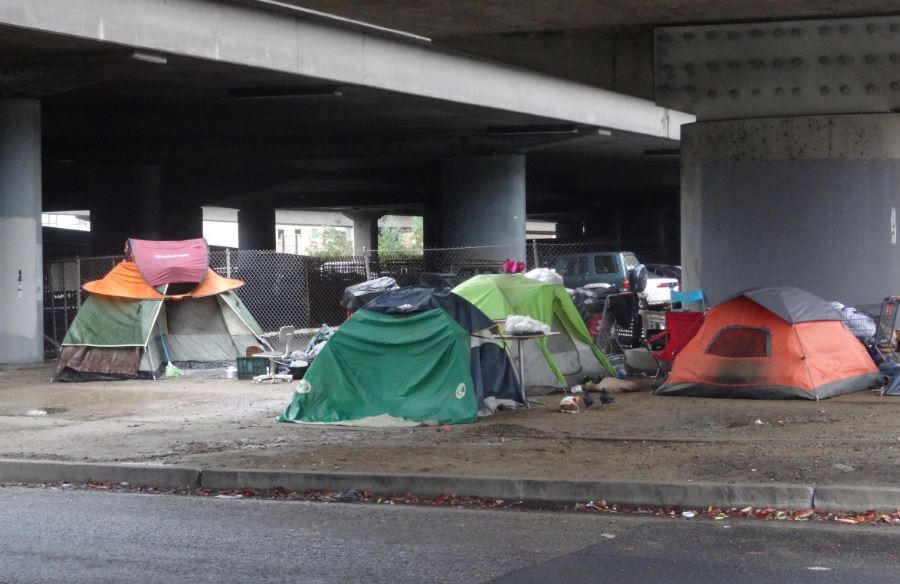 Since January, the City of Oakland spent $72,212 to close 162 homeless encampments and to dispose of garbage and the belongings of homeless people who are living on the city's streets and in its parks, according to
city records
.
The Public Works Department closed
66 homeless camps
at locations all around the city, but mostly at locations in the flatlands near freeways, along street medians, and on sidewalks in industrial areas. The Parks and Recreation Department closed another 96 homeless camps in parks, again mainly located in the flatlands of East and West Oakland and downtown. Many of the camps targeted for closure were reoccupied immediately after the city attempted to remove them.
See also:
Caltrans and CHP Oust Homeless from Camp in Pouring Rain in Oakland

See also:
Living on the Streets of Oakland
[jump]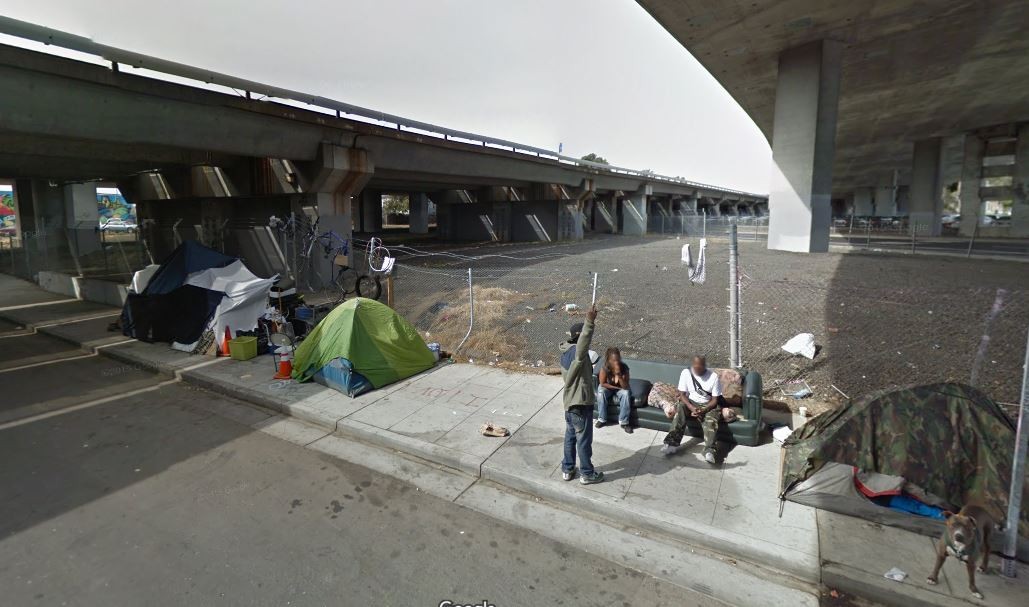 There are currently 4,040 homeless people in Alameda County, according to
the most recent count
by Everyone Home, a nonprofit that coordinates Alameda County's homeless services. About half of the county's homeless, 2,190 people, live in Oakland. But there are only 350 to 410 shelter beds in Oakland,
according to the city
, so approximately 1,384 homeless people sleep on Oakland's streets and in its parks every night.
As rents continue to
reach record highs
, many fear that the numbers of newly homeless people will increase.
According to
city records
, 69 percent of Oakland's homeless are Black, even though only 28 percent of the city's total population is Black.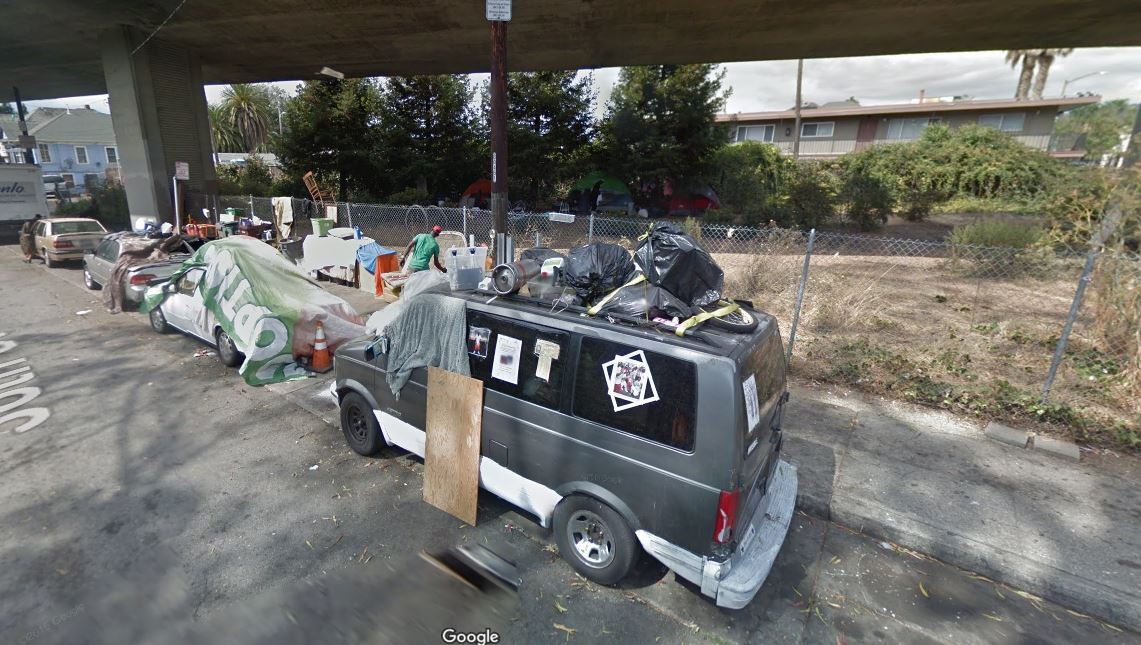 Children are also prone to becoming homeless in Oakland. In 2013, the Oakland Unified School District estimated that more than six hundred students experienced homelessness at least once.
Veterans are also at increased risk of homelessness. A 2013 survey of the homeless in Oakland found that 20 percent previously served in the military.
The Oakland City Council recently acknowledged that the city has a severe shortage of shelters available for its homeless residents. But city leaders also insist on closing homeless camps. According to
a staff report
to the City Council on December 8:
"[a]n outgrowth of these limited shelter options is the growing number of unauthorized homelessness encampments throughout the City. These encampments present public health and safety threats to the persons who live in them in multiple ways: crime, lack of sanitation and debris collection facilities, weather exposure, traffic hazards and other risks."
Representatives of the Oakland Public Works Department didn't respond to a request for comment about the closure of homeless camps this year. But records show that in 2015, the city disposed of 500 cubic yards of materials while closing the camps, enough to fill 50 dump trucks.
Updated 9:50 a.m. 12/23:
According to Kristine Shaff, spokeswoman for the Oakland Public Works Agency, in addition to ordering homeless people to leave their camps before city workers clean the area, the City of Oakland also partners with Operation Dignity to reach out to camp residents and offer hygiene kits, blankets, clothing, and services including shelter.
Shaff also said the city takes care not to throw away valuable belongings left behind during camp closures and cleanup operations. "This is one of the updates in the protocol we did years back when we did the encampment at City Hall for occupy," said Shaff, referring to the 2011 and 2012 closures of the Occupy Oakland encampment. "We set up a process so that if there is something of personal value we store it, tag it, and reach out to people at the camp and hold those possessions to try to return them."
Correction: the original version of this post incorrectly described the Parks and Recreation Department as part of the Public Works Department. They are separate departments.