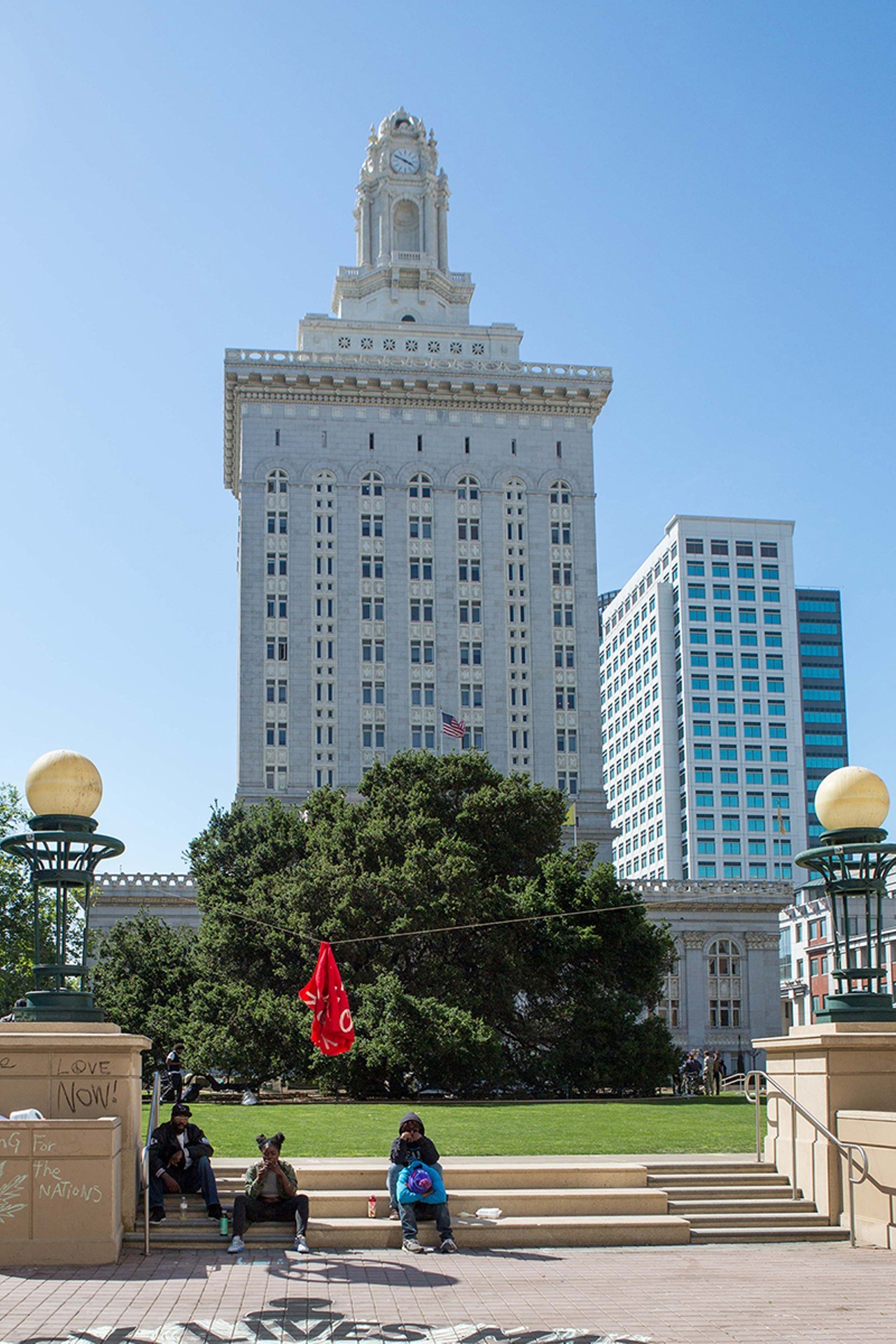 Bargaining has been underway between the City of Oakland and the two largest unions representing some 3,000 city employees since May, but significant disagreements over pay and working conditions remain and it's unclear when they might sign new contracts.
Workers represented by SEIU Local 1021 and IFPTE Local 21 told the
Express
that the city initially proposed a new contract that did not include a cost of living salary adjustment to help workers keep up with inflation. Like everyone else, city workers say they're having a hard time affording the Bay Area's high rents. Furthermore, pay in Oakland remains behind other comparable cities, they claim, causing many people to quit for better jobs elsewhere, leaving vacancies and making jobs here more difficult.
"We're insulted by the city's refusal to provide guaranteed raises," said Renee Sykes, a city employee and Oakland vice president of IFPTE Local 21, which represents 890 city workers. "They don't look at us a valuable assets."
Another city worker, Felipe Cuevas, who is the Oakland chapter president for SEIU Local 1021, said his union struck a decent contract two years ago, but that pay still lags behind other cities due to sacrifices employees made almost a decade ago during the recession.
"We're still down," said Cuevas. "And inflation is over 3 percent a year, according to the city, but they're only offering 2 percent increases per year, and it's not guaranteed."
City Administrator Sabrina Landreth said that the city is "in an atmosphere of many financial uncertainties," warranting fiscal caution.
Although she said the city is unable to publicly discuss specific proposals made at the bargaining table, her office remains optimistic that a fair deal will be struck.
"The parties have been engaged in a good faith effort to arrive at mutually beneficial agreements," said Landreth.
The unions sound more pessimistic, however, and it's not just wages and benefits they're haggling over.
Cuevas said city workers are also asking Oakland to spend more money aiding the homeless, especially to provide temporary housing and sanitation facilities. He said city cleaning crews are being exposed to health and safety hazards when they're asked to pick up garbage around the camps. More homeless services would cut down on the number of times sanitation crews are called to clean around homeless camps — a practice that is controversial because it sometimes results in displacement of the homeless and trashing of their belongings.
Another major issue for SEIU 1021 members concerns temporary and part-time employees. According to the union, there are about 1,100 temporary and part-time employees represented by 1021 — about half its total Oakland chapter membership of just over 2,000. These employees receive no benefits, but according to the union, many of them are actually doing jobs that should be classified as full time.
In 2015, the city agreed to convert some of these positions into full-time jobs, but the union said only about 95 positions actually switched over.
"They're trying to fix real big city problems with a part-time solution," said Cuevas.
Local 21 officials say their members work in crucial departments that also face staffing shortages due to the city's inability to hire and retain employees. In Oakland's Fire Department, there are too few positions filled in the dispatch center, said, Jessica Bowker, a Local 21 staff member.
"Vacancies in the existing positions at OFD Dispatch have serious implications for both workers and the community," Bowker said. "Without enough staff, workers are regularly required to work mandatory overtime in order to meet minimum staffing levels, sometimes more than 16 hours a day."
Bowker said this could result in missed calls and mishandled radio traffic, and that achieving full staffing in fire dispatch is crucial.
"We have people who are preforming the jobs of 3-4 people," said Sykes, due to a large number of vacant positions in the city. The vacancies are caused, claimed Sykes, in part by the low pay and benefits Oakland offers comparable to other cities where many employees leave to go work.