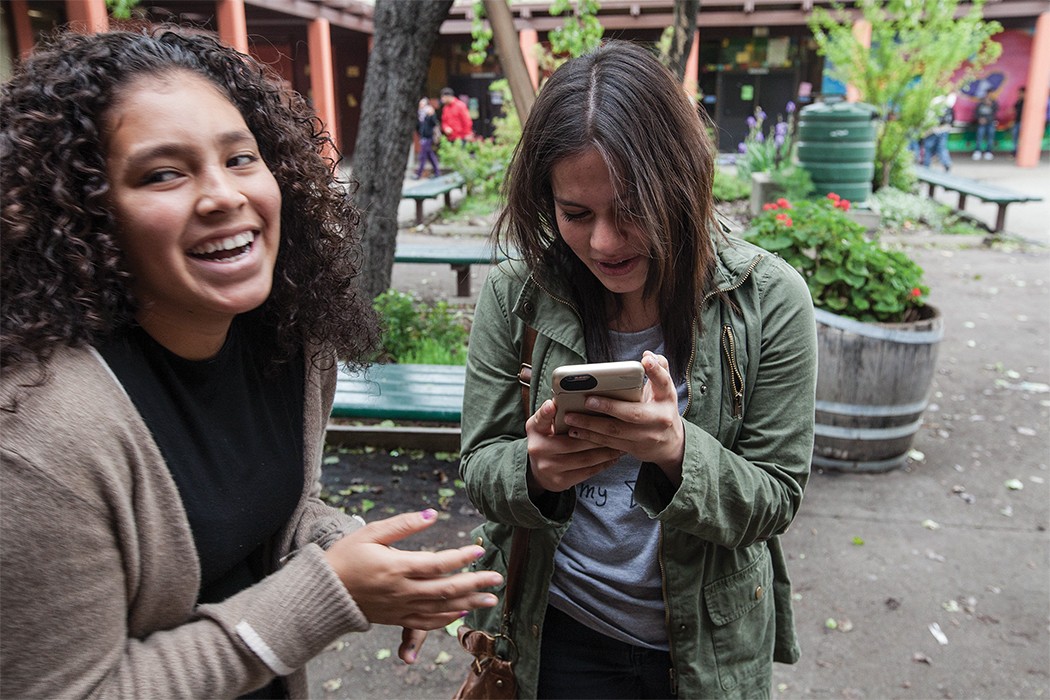 The summer of 2012 was life-changing for Dreamers, the commonly used acronym for those who fall into the government's category of "alien minors." That summer, President Barack Obama signed an Executive Order called the Deferred Action for Childhood Arrivals, or DACA, which granted work permits for undocumented youth that arrived in the United States before their sixteenth birthday. Since, more than 750,000 Dreamers have come out of the shadows with a safe opportunity to pursue school and work, and to lead relatively normal lives without fear of deportation.
That all changed when Trump took over the Oval Office. As of this April, 43 DACA recipients have been deported under the Trump administration, and the fear of deportation has resurfaced among Dreamers.
In 2015, photojournalist Diana Clock and independent journalist Melissa Pandika set out to document Dreamers. Statistics and numbers are one thing, but the personal stories of the undocumented youth are crucial to tell. With this idea in mind, they created
Undocumented Lives
, a photo series on
Instagram
showcasing the stories and lives behind each of the Dreamers they interviewed. Since Trump, the rhetoric used when talking about immigrants focuses on a dubious wall, fortified ICE presence, and a "criminal alien" hotline.
Undocumented Lives
hopes to fly in the face of these attitudes by telling Dreamers' stories with humanity and kindness.
The project hits close to home with Pandika, as her parents lived as undocumented immigrants for several years. What began as a simple Instagram account has turned into a much bigger storytelling project. Clock and Pandika's work is currently on display at UFO Gallery in Berkeley until June 18. The exhibit features Clock's photos and Pandika's excerpts from the in-depth conversations they had with Dreamers about their personal journeys coming to the United States, their day-to-day lives, and how they have been impacted by the current administration.
All proceeds from the exhibit will benefit
Define American
, a non-profit media and culture organization founded by Jose Antonio Vargas, the Pulitzer winning journalist who came out as undocumented on an essay published in The New York Times Magazine in 2011. The non-profit's mission is to change the conversation around immigration through storytelling.
If you support the need for an immigration reform, this is one exhibit you cannot miss. If you are against it, stop by so you can learn more about these students. You might be shocked to learn that Dreamers are Americans like you and I, and deserve the right to become Americans with papers.
Open Fri-Sun, through June 18, 12-5pm, by appointment on weekdays, UFO Gallery, 1833 Harmon St, Berkeley, Instagram: @UndocumentedLives.