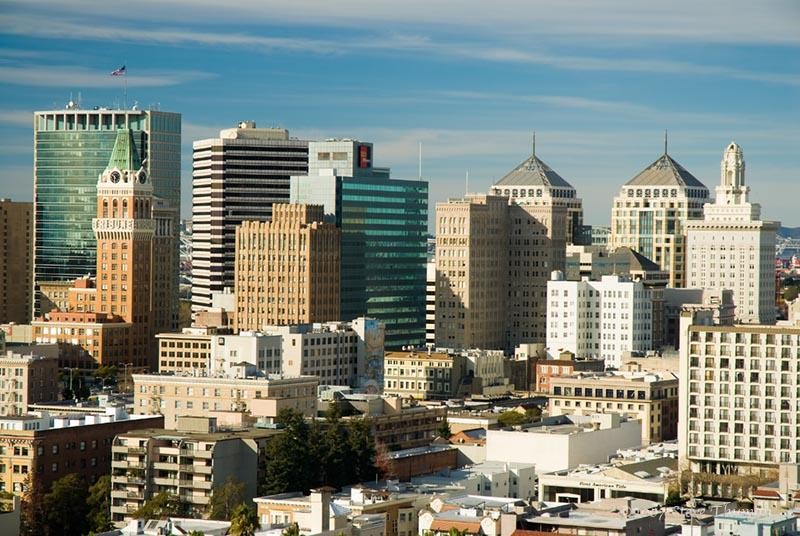 Local business improvement districts use public funds to advocate for laws that criminalize homelessness,
according to a recently released Berkeley Law School report
.
The researchers looked at 189 business improvement districts (BIDs), including three in Oakland and two in Berkeley, and found that BIDs consistently advocate for anti-homeless policies that rely heavily on policing, discrimination, and exclusion. When property owners vote to form BIDs, which is then authorized by the city, new anti-homeless laws are often not far behind.
Paul Boden, executive director of the Western Regional Advocacy Project, the organization that commissioned the study, said that BIDs amount to "a privatization of public space." Boden added that BIDs create laws that serve to "punish" the homeless and drive them out of commercial areas.
The study's authors argue that state laws empowering BIDs should be amended to limit their political sway and especially how they can spend public money.
See also:
Oakland taxpayers' money is being funneled to an anti-union company that employs private cops to patrol the downtown and uptown areas and influences OPD policies.
BIDs are authorized under state law to raise revenue from assessments on government-owned buildings, in addition to assessments on private property, to fund activities that generally beautify a neighborhood, promote businesses, organize events, and increase safety.
Oakland has several business improvement districts, including the Lake Merritt/Uptown Business Improvement District, which covers an area of roughly 40 blocks bounded by Telegraph Avenue, 25th Street, Harrison Street, and 17th Street. In 2015, 4.6 percent of the Lake Merritt/Uptown District Association's revenue came from assessments on publicly owned property.
The Jack London business improvement district is run on 23.3 percent public funding, according to the Berkeley report.
In the city of Berkeley, the Telegraph and Downtown BIDs receive 21 and 17 percent, respectively, of their revenue from taxpayers.
In Berkeley, a 2012 law that would have criminalized sitting on sidewalks was largely bankrolled by the property owners who comprise the Downtown Berkeley BID. John Caner,
the BID's CEO, foresaw a system which security ambassadors would use the ordinance to shoo the homeless away from commercial areas
. Voters narrowly rejected Measure S.
In 2014, the committee which advocated for Measure S
was fined by Berkeley's Fair Campaign Practices Commission for violating campaign laws.
The committee failed to disclose a number of cash payments made to workers hired to promote Measure S. The committee also failed to properly disclose a loan from Caner. FCPC commissioner Dean Metzger to describe the committee's activities as "shady." Caner called the incident an "honest mistake."
The Berkeley researchers found that over 80 percent of BIDs surveyed cited "panhandling and loitering" as primary concerns of their members, and that business improvement districts use their power to "advocate for the enactment, preservation, and strengthening of local and state laws that punish people experiencing homelessness for engaging in life-sustaining activities that they have no choice but to undertake in public, such as sitting, resting, sleeping, and food sharing." The BIDs also hire "security ambassadors" who work with police to patrol retail corridors and "quality of life" crimes.
According to the Berkeley study, in 2015, the Downtown Oakland Association and Lake Merritt/Uptown District Association successfully advocated for the creation of a "Metro Unit" of police to patrol the downtown. They have also used their "security ambassadors" to create a database of people caught panhandling in an effort to "continually engage" repeat offenders.
These "security ambassadors," essentially private security guards who also clean the streets and provide visitors with information, are supposed to be trained in de-escalation,
but there have been examples of security ambassadors assaulting homeless people
in Los Angeles and Berkeley.
The study's authors argue that state laws protecting and empowering BIDs should be amended to limit their political influence and restrict how they can spend public money. They say cities should refuse to authorize and work with BIDs that promote anti-homeless laws and engage in policing.
Representatives of the Uptown/Lake Merritt District Association, Downtown Oakland Association, Jack London District, and Berkeley's Downtown Business Association did not respond to an email seeking comment on the Berkeley study.
Stuart Baker, executive director of the Telegraph Business Improvement District, told the
Express
in an email that the Berkeley study doesn't accurately reflect the role his BID plays in policy-making.
"The public needs to hear from people on the ground rather than in the ivory towers of Berkeley," he said.
Baker said the Telegraph BID, for example, is working on a plan to open a 24-hour bathroom facility for the area's homeless community. Such facilities are not available between 2 and 7 a.m.
"BIDs do a lot of good for the greater community," Baker said.
Correction: The original version attributed a quote to John Caner, CEO of the Downtown Berkeley Association, in which he said Measure S would "shoo" homeless people away from commercial areas. Caner never used the word "shoo." This story has also been updated with information about the campaign law violations committed by the Yes on S campaign.