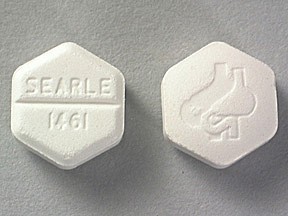 UC Berkeley and other California colleges would be required to make abortion pills available on campus, if a bill inspired by local university students passes this year.
Introduced this past Friday by Sen. Connie Leyva,
Senate Bill 320
would mandate that publicly funded health centers at UC, California State University, and California Community College campuses provide abortion pills — not to be confused with surgical abortions or the morning-after pill — to students.
The state senator advocated for direct access on campuses because it would mean increased equity for women. "Abortions are a constitutionally protected right. It's incredibly important for women to have control over their own bodies," Leyva told the
Express
.
There are four facilities within four miles of the UC Berkeley campus that provide abortion pills, or perform surgical abortions, explained Kim LaPean, spokesperson for University Health Services.
Yet UC Berkeley student Adiba Khan says she has friends who encountered financial, transportation, and social barriers while trying to access an abortion through the campus health center's referral process. The Tang Center offers comprehensive reproductive health services on site, Khan said — everything except abortions.
She said both her friends were "really jaded" by the difficulty of their experience. "Abortion is really stigmatized," Khan said.
In fall 2015, Khan and Students United for Reproductive Justice began lobbying campus administration to bring medication abortions to the Tang Center. SURJ members met with campus administrators, collected faculty and
student support
, and secured grant money to cover costs of expanded services.
Although the students were unsuccessful in bringing the abortion pill to UC Berkeley, Sara Spriggs with ACCESS Women's Health Justice said their efforts inspired the bill that the Women's Policy Institute eventually brought to Leyva's office.
Marandah Field-Elliot, who is involved with SURJ and UC Berkeley's student government, said that if accessing an abortion in Berkeley is that difficult, then women at other California colleges likely face even greater hardship.
Spriggs explained that the abortion-pill procedure simply involves ingesting two pills, which cause what feels like very heavy menstruation. One should be able to return to normal activities after a day or two.
With federal funding for Planned Parenthood under threat under Speaker Paul Ryan and the Trump administration, Leyva says her bill is crucial.
S.B. 320 is still in the early stages of the legislative process, but could reach the governor's desk by September, Leyva explained. The University of California will begin analysis of the bill shortly, as it pertains to any possible systemwide implementation.