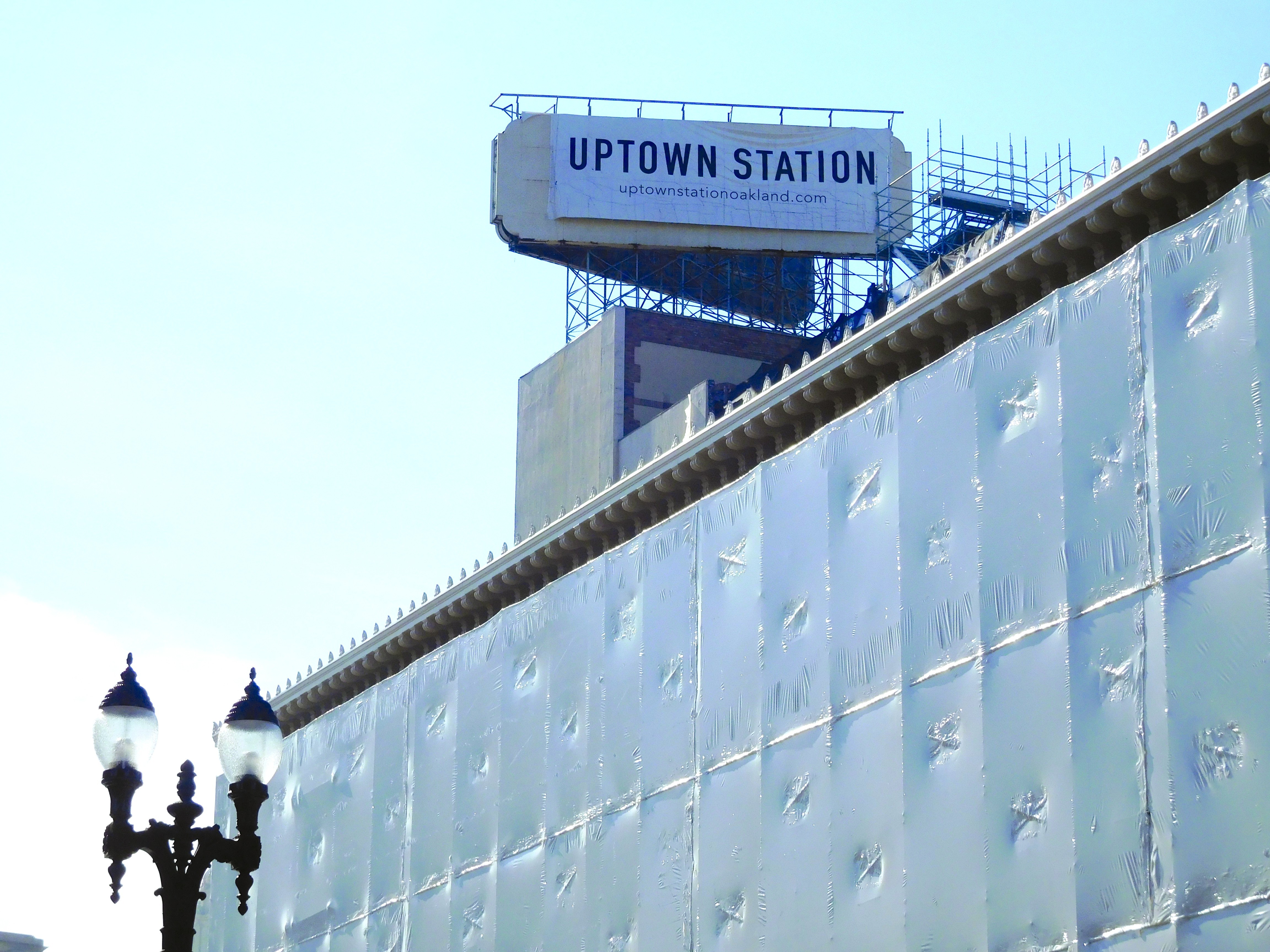 Is the tech behemoth Uber ride-hauling its
ass out of Oakland?
Oakland Mayor Libby Schaaf told the
Express
this morning that Uber reached out to her office "a few weeks ago" to let the city know that there would be a "smaller employee presence" when the Uptown Station building eventually opens.
"Uber's sole decision to initially open its Oakland offices with fewer employees than originally planned does not negate the fact this prime office location will be put back into full use and made available for rent to other businesses and non-profits, in addition to the presence that Uber will have there," the mayor wrote.
Her statement comes on the heels of a
story this morning by the San Francisco Business Times
,
which
reported that the thousands of Uber employees scheduled to move into its Uptown headquarters sometime next year aren't coming.
As per
SFBT
 Roland Li's scoop: "Uber now says it will have a few hundred employees when it opens its Uptown Station office in Oakland – not the 2,000 to 3,000 employees that it announced in 2015."
An Uber spokesperson told the
Express
that the company plans to grow into the Uptown Station building over the years, and that the first batch of employees are anticipated to move in in quarter-two of 2018.
Uber said it remains committed to Oakland, and that it still employs a community outreach employee in the city.
The location in Mission Bay is an expansion of Uber's existing presence in San Francisco, and a spokesperson said it plans to have workers move there in quarter three of 2019.
Some might say the news throws a wrench in Oakland's plans for the redevelopment of Uptown, and could impact hundreds of housing units in the pipe for the neighborhood. But the mayor was unworried by the Uber's scaling-down.
"Over the past two years Oakland has enjoyed a net gain in new businesses — both small and large — and several large-scale employers have announced plans to move to Oakland," Schaaf wrote. "This has had an impact on the development of new office space which is needed given that a low commercial vacancy rate is contributing to rapidly rising office rents in Oakland."
The BART board also was scheduled to discuss the possible station exit inside the Uber headquarters on April 13. The status of that meeting is now unclear. A BART spokesperson wrote to the
Express
in an email this morning that "negotiations between BART and Uber are confidential at this point."
The mayor reaffirmed to the
Express
that Uber had not received any tax breaks or incentives to move to Oakland.
Oakland community groups are demanding more information from Uber after this morning's news.
"For months, Oakland community leaders have been concerned about Uber's impact in terms of gentrification and displacement, and have worried that this company does not respect Oakland's values," wrote Orson Aguilar, president of Greenlining Institute, a local advocacy group that focuses on issues of social and economic equity. "With today's report, we're even less clear about what Uber's plans mean for our city."
Aguilar wrote in a statement that he wants Uber to meet with Oakland leaders immediately. "Whatever Uber does with this building will have a huge impact on Oakland. We call upon the company to meet with community representatives right away, and work with us to make the impact positive."