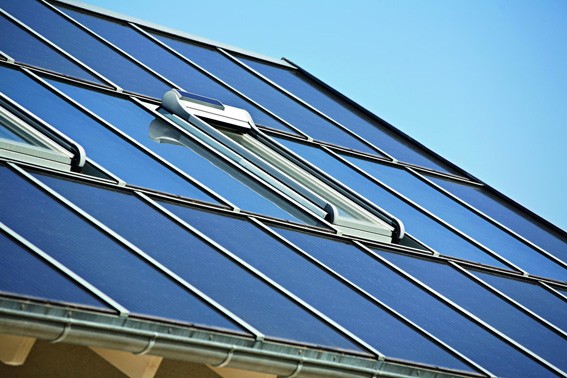 Stories you shouldn't miss for Jan. 23, 2018:
1. The Trump administration
delivered a serious blow to California and the nation's solar energy industry by slapping a 30 percent tariff on Chinese-made solar panels
, reports David R. Baker of the S
an Francisco Chronicle
$. The big tariff will translate into higher prices that threaten to block the growth of solar power in the state and around the country because most solar panels are made in China. The solar industry employs about 100,000 Californians and green energy experts estimate that the administration's decision could cost about 23,000 solar jobs in total.
2. The head of a nonprofit who says San Leandro City Manager Chris Zapata sexually harassed her
plans to sue the city for damages
, reports Steven Tavares of the East Bay Citizen. Rose Padilla Johnson, CEO of the Davis Street Wellness Center, also called on Zapata to resign. The San Leandro City Council
has scheduled a special closed-door meeting tomorrow night to discuss whether to discipline Zapata
. He maintains he's innocent and that Johnson levied the accusations in an attempt to force the city to award her and her partners a cannabis dispensary permit.
3. California Sens. Dianne Feinstein and Kamala Harris
voted against the deal to reopen the federal government, arguing that the Democrats should not have backed down from a demand for an agreement on DACA
, the federal program that protects young undocumented immigrants, reports Emily Cadei of the
Sacramento Bee
$. Feinstein, who is facing a tough reelection fight this year, said she was "very disappointed," because the deal to reopen the government contained no guarantees of a pact on DACA.
4. A federal judge ruled that
a homeless group can go forward with its lawsuit against the city of Berkeley alleging that the city repeatedly ousted them from their encampment because of their criticism of city policy
, reports Bob Egelko of the
San Francisco Chronicle
. U.S. District Judge William Alsup also ruled that lawsuit by First They Came for the Homeless "plausibly suggests that plaintiffs have no choice but to sleep, eat, and otherwise live in Berkeley's public spaces" because of the city's extreme housing shortage.
5. U.S. Attorney General Jeff Sessions
was questioned for hours by investigators from the office of special prosecutor Robert Mueller
, who is probing possible collusion between Moscow and the Trump presidential campaign last year,
The New York Times
$ reports. Mueller's interest in Sessions, who was forced to recuse himself from the DOJ probe because of his ties to Russia, also indicates that the special prosecutor is investigating whether President Trump obstructed justice when he fired FBI director James Comey for his examination of Trump-Russia collusion.
6. FBI director Christopher Wray
has resisted pressure from Sessions to fire FBI Deputy Director Andrew McCabe
, the
Washington Post
$ reports. President Trump and Fox News pundits have accused McCabe of being biased toward presidential candidate Hillary Clinton during the FBI investigation of Clinton's email server and biased against Trump during the Russia collusion probe.
7. Rapper Too Short, who began his career in East Oakland,
has been sued for alleged sexual assault
by a Los Angeles woman named Teana Louis, TMZ reports. Too Short
denies the allegation and is threatening countersue
Louis.
8. And
The Shape of Water
l
ed the Oscar nominations with 13
, Greta Gerwig, director of
Lady Bird
, became just the fifth woman nominated for best director, and
Mudbound
director of photography Rachel Morrison became the first woman to be nominated for best cinematography.
$ = news stories that may require payment to read.