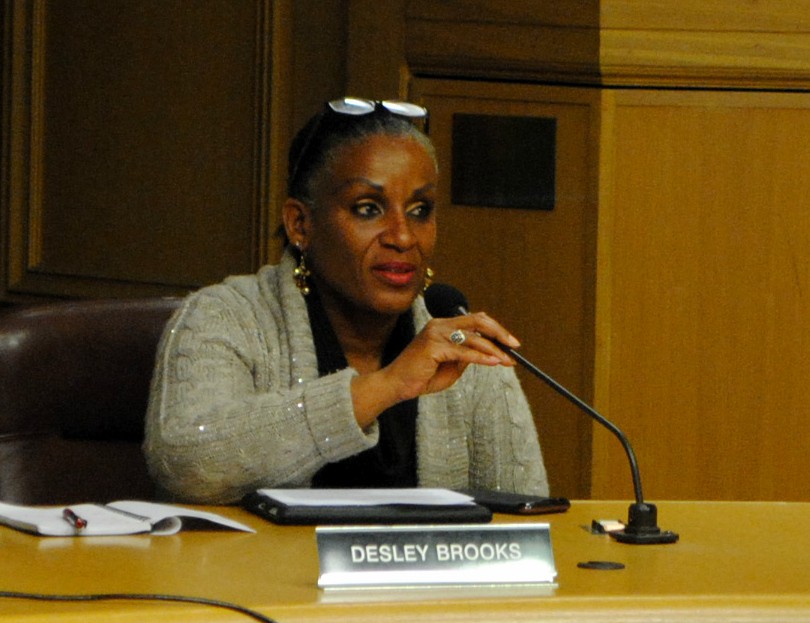 Stories you shouldn't miss for Jan. 9, 2018:
1. A jury ordered Oakland City Councilmember Desley Brooks
to personally pay $550,000
to ex-Black Panther Elaine Brown for assaulting her in 2016, reports David DeBolt of the
East Bay Times
$. The same Alameda County Superior Court jury ordered the city of Oakland last month to pay Brown $3.75 million, ruling that Brooks was acting in her official capacity as a councilmember when she attacked Brown at a downtown restaurant. Two jurors said Brooks has "anger management" problems and one called her a "bully."
2. Massive mudslides on the Santa Barbara coast, fueled by heavy rains and fire-scorched hillsides,
killed at least three people
and closed a large section of Highway 101, the
LA Times
$ reports. The huge mudflows also injured at least eight people in Montecito, just south of Santa Barbara. The area, which was heavily burned recently by the Thomas Fire, the biggest blaze in California recorded history, received up to 5 inches of rain on Monday.
3. Parts of the Bay Area on Monday
registered record rainfall totals
, including San Francisco, which received 3.64 inches in 24 hours, reports Sarah Ravani of the
San Francisco Chronicle
$. Oakland recorded 2.89 inches during the deluge, which also prompted injury crashes on roadways throughout the region.
4. AC Transit board member Mark Williams
is facing $60,000 in fines
from the California Fair Political Practices Commission for repeatedly failing to file campaign finance reports as required by law, reports Steven Tavares of the East Bay Citizen. Williams, whose district includes the unincorporated areas of Ashland and Castro Valley and portions of Hayward and San Leandro, has failed to file campaign reports since 2010.
5. LimeBike, which supplies bicycles for short-term rental in Alameda,
plans to add electric bikes to it fleet
later this month or in early February, reports Erin Baldassari of the
East Bay Times
$. Riders can rent the dockless LimeBikes via a smartphone app. Ford GoBike, which rents docked bikes for short-term rental in Oakland and Berkeley, plans to add electric bikes in April.
6. Developer TMG Partners
is proposing to build a 420-foot-tall office
tower in Uptown Oakland, reports Blanca Torres of the
San Francisco Business Times
$. TMG plans to construct the 760,000-square-foot high-rise at the corner of Telegraph and West Grand avenues.
7. And special prosecutor Robert Mueller
has expressed interest in interviewing President Trump
as part of his sweeping probe of Russian interference in the 2016 presidential election,
The New York Times
$ reports. Mueller has already brought charges against four former Trump aides, and two of them are cooperating in the investigation.
$ = news stories that may require payment to read.