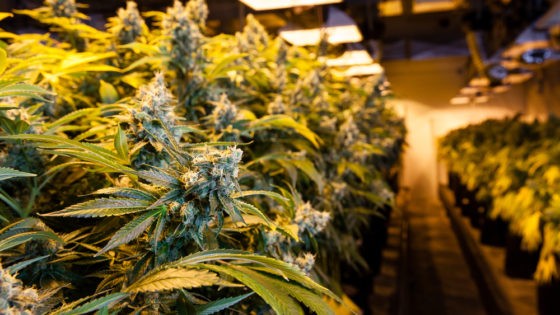 Stories you shouldn't miss for Jan. 30, 2018:
1. Berkeley cannabis businesses could get a boost tonight when the city council votes on a plan
to cut the city's tax on recreational pot in half – from 10 percent to 5 percent
, reports Sophia Brown-Heidenreich of the
Daily Cal
. The proposal, put forward by Mayor Jesse Arreguin, is designed to allow Berkeley weed dispensaries to be more competitive in the East Bay marketplace. The tax reduction, if passed, would mean that Berkeley's tax would become half of what Oakland charges – 10 percent.
2. Buffy Wicks, a little-known candidate for state Assembly in the East Bay, said she has
raised a whopping $500,000 for her campaign
, and she likely will easily outdistance her rivals in fundraising in the race to represent Berkeley, Richmond, and North Oakland in the legislature, reports Steven Tavares of the East Bay Citizen. Wicks, a former Obama and Clinton campaign staffer, is in a 10-candidate contest that includes Oakland Councilmember Dan Kalb, Berkeley Councilmember Ben Bartlett, Richmond Councilmember Jovanka Beckles, Berkeley school board member Judy Appel, and East Bay MUD board member Andy Katz.
3. California
may be heading into another drought
as this year's dry winter season continues, the
Sacramento Bee
$ reports. The Sierra snowpack is 70 percent below normal, and climatologists are forecasting at least two more weeks of dry weather.
4. State water officials
approved $34.4 million in grants to eight desalination projects, including one in Antioch
, as efforts to secure a sustainable water supply continue, reports Paul Rogers of the
Mercury News
$. Six of the winning proposals are for desalination of brackish water, in which "salty water from a river, bay, or underground aquifer is filtered for drinking, rather than taking ocean water, which is often up to three times saltier and more expensive to purify."
5. The East Bay Regional Park District
is taking another step toward helping complete the Bay Trail by building a $13.2 million bridge over railroad tracks in Pinole
, reports Denis Cuff of the
East Bay Times
$. The bridge will expand "public access to a scenic but largely unknown stretch of coast in northeastern Contra Costa County with sweeping views of San Pablo Bay and the skylines of San Francisco and Marin counties."
6. The Trump tax plan, approved by Congress late last year,
will make it more expensive for many people to buy homes in the Bay Area and could prompt them to rent instead
, reports Louis Hansen of the Bay Area News Group$. The Republican tax overhaul greatly reduces tax write-offs and thus will make renting cheaper than homebuying in expensive regions.
7. State Sen. Scott Weiner, D-San Francisco, introduced legislation that
will require businesses to provide lactation areas at work
, reports Trisha Thadani of the
San Francisco Chronicle
$. "Lactation facilities must be built into new construction larger than 15,000 square feet. For existing buildings, the bar is lower: As long as it is a private room that's not a restroom, with a couch, table, and nearby access to water and a refrigerator."
8. Immigrant children facing deportation
do not have a constitutional right to a government-funded attorney
, reports Maura Dolan of the
LA Times
$, citing a new ruling from the Ninth Circuit Court of Appeals. "Mandating free court-appointed counsel could further strain an already overextended immigration system," wrote Judge Consuelo M. Callahan, who was appointed by President George W. Bush.
9. And CIA Director Mike Pompeo, who was appointed by President Trump,
warned that he expects Russians to interfere again in this year's national elections
, yet nonetheless the Trump administration announced that it will
refuse to implement Congress-approved sanctions against Moscow
for meddling in the 2016 presidential election.
$ = news stories that may require payment to read.