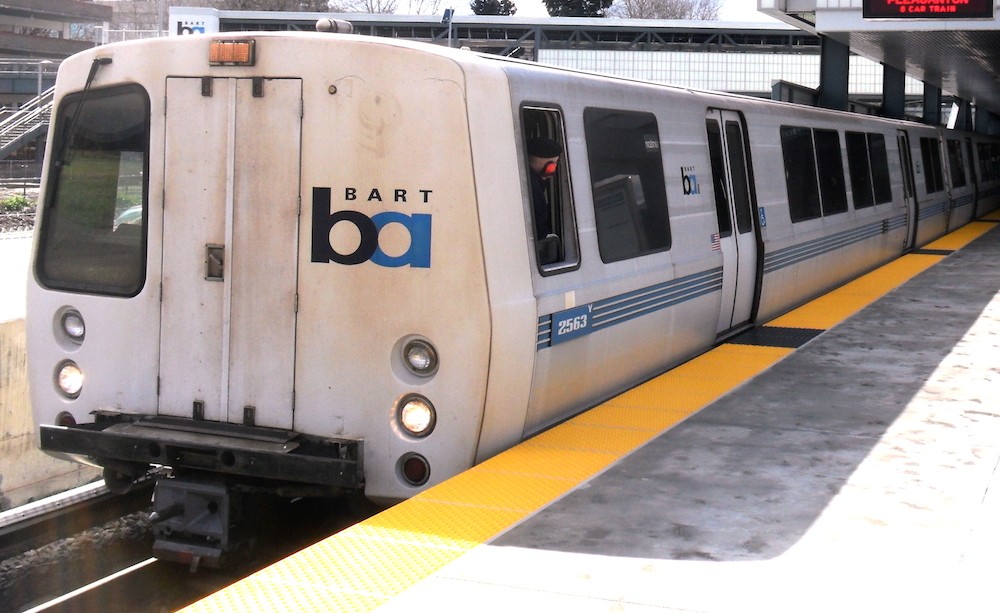 News you don't want to miss for Sept. 3:
1. BART's track replacement work near the Lafayette BART station ran into problems Monday morning after a
crane knocked down a power line and blocked all westbound traffic until 3 p.m.
,
SFGate
reports.
2. The suspect who broke through a gate at the Oakland Airport Sunday and briefly drove on the tarmac was
found Monday morning in the estuary, according to the Alameda County Sheriff's Department
, the
San Francisco Chronicle
reports. $$
3.
Union healthcare workers briefly shut down an intersection near Kaiser Permanente in Oakland
, the
East Bay Times
reports. The unions held a rally on Labor Day to highlight stalled contract negotiations with hospital management. Last month, the unions authorized a strike set for October. $$
4.
Local Democratic officials, hopefuls running for office next year, and presidential candidate Tom Steyer celebrated labor unions and workers in Oakland Monday afternoon
, the
San Francisco Chronicle
reports.
5.
Levels of E. coli at a West Berkeley lagoon spiked last week
,
Berkeleyside
reports. Berkeley city officials recommend against having contact with the water at Aquatic Park.
6. Alameda native Keelan Doss's bid to make the Raiders' roster was featured prominently on HBO's "Hard Knocks" over the past few weeks. But as HBO cameras arrived at the team's practice facility in Alameda, the
Raiders inexplicably cut Doss from the roster
,
NBC Sports
reports, despite a storyline that depicted his progress as a wide receiver in glowing terms.
7. As the A's begin the stretch run for a possible second straight trip to the post-season, star reliever
Liam Hendriks credits his breakout season as the team's bullpen stopper to his wife's tarot reader
, the
Associated Press
reports.
$$ = Stories you may have to pay to read.